close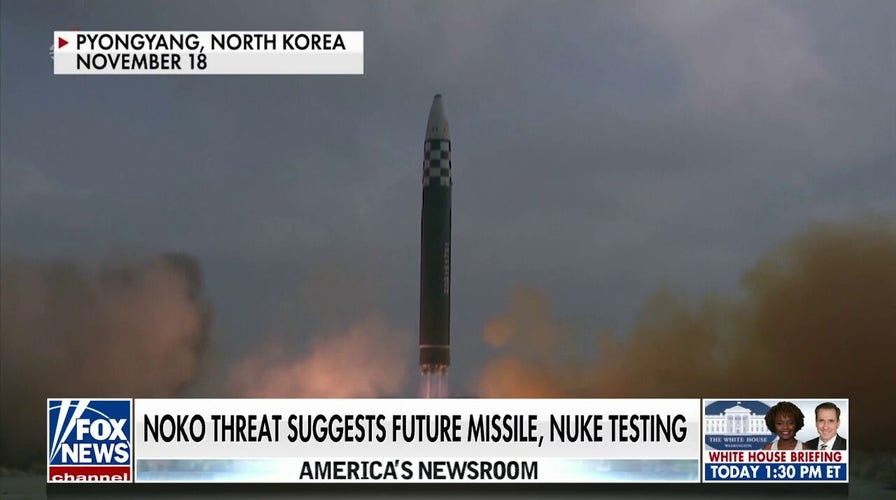 Video
North Korea threatens US over military drills with South Korea
Alex Hogan reports North Korean threat suggests future missile and nuclear testing.
North Korea test fired two "strategic cruise missiles" from a submarine near Kyongpho Bay off the country's east coast late on Sunday, according to North Korean state media and South Korea's Yonhap News Agency.
The drill was carried out in response to "anti-DPRK military maneuvers" by "the U.S. imperialists and the South Korean puppet forces," the state-run Korean Central News Agency (KCNA) said.
"The drill confirmed the reliability of the weapon system and examined the underwater-to-surface offensive operations of submarine units that constitute ones of other major forces of the DPRK nuclear deterrent," the KCNA said in a statement.

next
Image 1 of 2

North Korea fired two missiles from a submarine striking an underwater target, according to state media, at an undisclosed location in North Korea March 12, 2023 in this photo released by North Korea's Korean Central News Agency (KCNA).    (KCNA via REUTERS  )


prev
Image 2 of 2

A general view of a submarine as North Korea fired two missiles striking an underwater target. (KCNA via REUTERS  )
South Korea's military confirmed that they detected the launch of an "unspecified missile" by North Korea, saying that they are "maintaining a full readiness posture in close cooperation with the United States," the Yonhap News Agency reported.
NORTH KOREA THREATENS ACTION AFTER US FLIES NUCLEAR-CAPABLE B-52 BOMBER OVER KOREAN PENINSULA
The U.S. is holding joint military drills with South Korea over an 11-day period starting Monday. The exercise, known as Freedom Shield, will "increase the units' combat readiness and combined defense posture," United States Forces Korea said.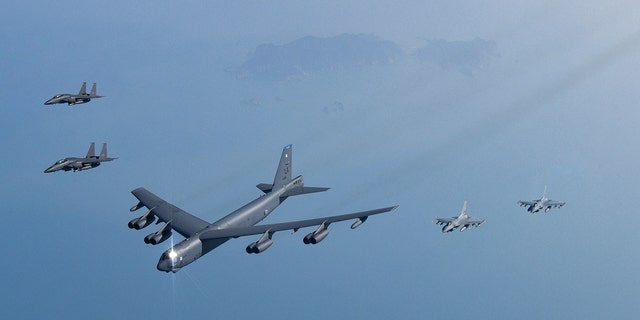 FILE PHOTO: In this photo provided by South Korea Defense Ministry, a U.S. Air Force B-52H Stratofortress aircraft, center, flies in formation with South Korea's Air Force KF-16 fighters and South Korea's Air Force F-15K fighters over the western sea of Korean peninsula during a joint air drill in South Korea, Monday, March 6, 2023. (South Korea Defense Ministry via AP)
CLICK HERE TO GET THE FOX NEWS APP
North Korea dictator Kim Jong Un oversaw a mock attack on South Korea on Friday, instructing his country's military to prepare in response to "frantic war preparation moves" from the nation's enemies.
Fox News Digital's Timothy Nerozzi contributed to this report.
Paul Best is a breaking news reporter for Fox News Digital and Fox Business. Story tips and ideas can be sent to [email protected] and on Twitter: @KincaidBest.