close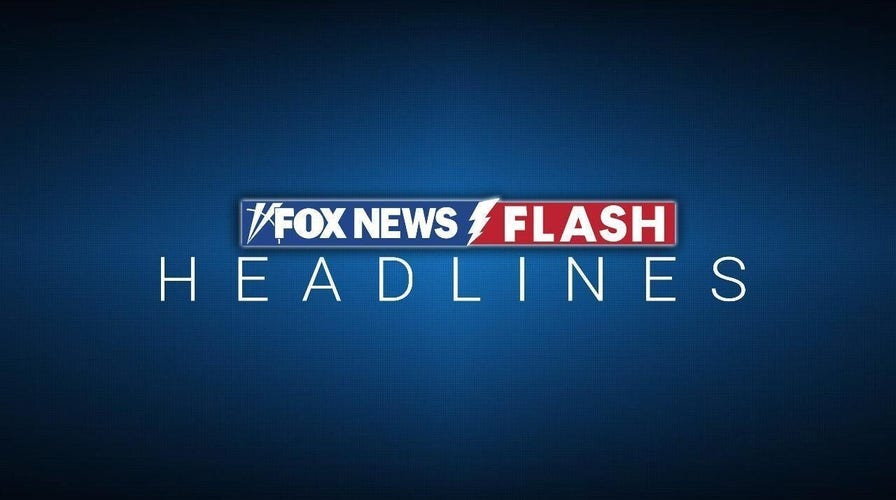 Video
Fox News Flash top headlines for February 26
Fox News Flash top headlines are here. Check out what's clicking on Foxnews.com.
North Korean leader Kim Jong Un opened a major political conference dedicated to agriculture, state media reported Monday, amid outside assessments that suggest the country is facing a serious shortfall of food.
South Korean experts estimate that North Korea is short around 1 million tons of grain, 20 percent of its annual demand, after the pandemic disrupted both farming and imports from China.
Recent, unconfirmed, reports have said an unknown number of North Koreans have died of hunger. But observers have seen no indication of mass deaths or famine in North Korea.
NORTH KOREAN DEFECTOR DESCRIBES BEING MUGGED IN CHICAGO AND CALLED A 'RACIST': 'IT WAS CRAZIER THAN NORTH KOREA'
During a high-level meeting of the ruling Workers' Party that began Sunday, senior party officials reviewed last year's work on state goals to accomplish "rural revolution in the new era," the official Korean Central News Agency reported.
The report said that the meeting of the Central Committee will identify "immediate, important" tasks on agricultural issues and "urgent tasks arising at the present stage of the national economic development."
KNCA didn't say whether Kim spoke during the meeting or how long it would last. Senior officials such as Cabinet Premier Kim Tok Hun and Jo Yong Won, one of Kim's closest aides who handles the Central Committee's organizational affairs, were also attending.
The meeting is the first time the party has convened a plenary session only to discuss agriculture. Monday's report didn't elaborate on its agenda, but the party's Politburo said earlier this month that a "a turning point is needed to dynamically promote radical change in agricultural development."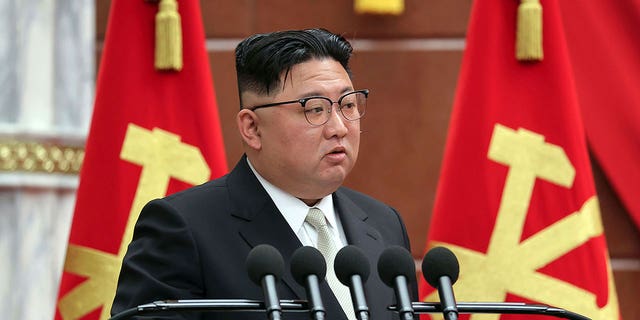 North Korean leader Kim Jong Un speaks during a meeting in Pyongyang, North Korea, on Feb. 26, 2023.  (Korean Central News Agency/Korea News Service via AP)
Most analysts North Korea's food situation today is nowhere near the extremes of the 1990s, when hundreds of thousands of people died in a famine. However, some experts say its food insecurity is likely at its worst since Kim took power in 2011, after COVID-19 restrictions further shocked an economy battered by decades of mismanagement and crippling U.S.-led sanctions imposed over Kim's nuclear program.
In early 2020, North Korea tried to shield its population from the coronavirus by imposing stringent border controls that choked off trade with China, its main ally and economic lifeline. Russia's war on Ukraine possibly worsened the situation by driving up global prices of food, energy and fertilizer, on which North Korea's agricultural production is heavily dependent.
North Korea reopened freight train traffic with China and Russia last year. More than 90% of North Korea's official external trade goes through its border with China.
NORTH KOREAN DEFECTOR: I AM TERRIFIED OF THE 'MASSIVE INDOCTRINATION COMING FROM THE LEFT' IN PUBLIC SCHOOLS
Last year, North Korea's grain production was estimated at 4.5 million tons, a 3.8% drop from 2020, according to South Korean government assessments. The North was estimated to have produced between 4.4 million tons to 4.8 million tons of grain annually from 2012-2021, according to previous South Korean data.
North Korea needs about 5.5 million tons of grain to feed its 25 million people annually, so it's short about 1 million tons this year. In past years, half of such a gap was usually met by unofficial grain purchases from China, with the rest remaining as unresolved shortfall, according to Kwon Tae-jin, a senior economist at the private GS&J Institute in South Korea.
Kwon says trade curbs due to the pandemic have likely hindered unofficial rice purchases from China. Efforts by North Korean authorities to tighten controls and restrict market activities have also worsened the situation, he said.
CLICK HERE TO GET THE FOX NEWS APP
It's unclear whether North Korea will take any action to quickly address its food problems. Some experts say North Korea will use this week's plenary meeting to boost public support of Kim during his confrontations with the United States and its allies over his nuclear ambitions.
Despite limited resources, Kim has been aggressively pushing to expand his nuclear weapons and missile programs to pressure Washington into accepting the idea of the North as a nuclear power and lift international sanctions on it. After a record year of weapons testing activities in 2022, North Korea launched an intercontinental ballistic missile and other weapons in displays this month.