Republican supermajorities in the North Carolina General Assembly on Wednesday will attempt to override the governor's vetoes of legislation banning sex reassignment health care for minors and limiting transgender participation in school sports.
The State House will hold the first of two votes Wednesday afternoon to override Democratic Gov. Roy Cooper's veto, which, if it passes, would set up the state Senate for a decisive final vote Wednesday evening, according to the Senate leader.
The first North Carolina bill would bar medical professionals from providing hormone therapy, puberty-blocking drugs and surgical gender-transition procedures to anyone under the age 18, with few exceptions. If the bill is overridden, the legislation will take effect immediately.
If the GOP effort to override the veto is successful, North Carolina would become the 22nd state to enact legislation restricting or banning sex reassignment for minors.
DEMS ACROSS THE COUNTRY DEFECTING TO GOP: 'DEMOCRATIC PARTY HAS BECOME UNRECOGNIZABLE'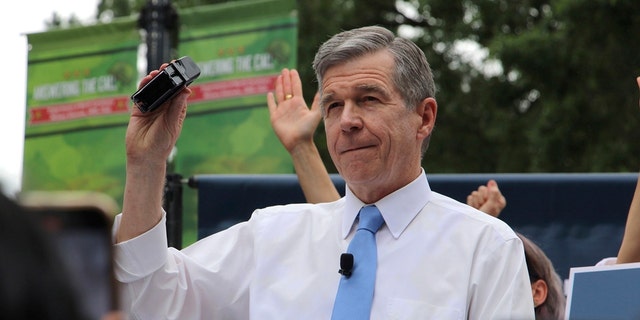 North Carolina Democratic Gov. Roy Cooper affixes his veto stamp to a bill banning nearly all abortions after 12 weeks of pregnancy at a public rally, May 13, 2023, in Raleigh, North Carolina. (AP Photo/Hannah Schoenbaum)
A second bill that the governor vetoed, prohibiting transgender girls from playing on girls' middle school, high school and college sports teams, is also scheduled to face an override vote Wednesday.
Bill supporters argue that legislation is needed to protect the safety and well-being of young female athletes and to preserve scholarship opportunities for them.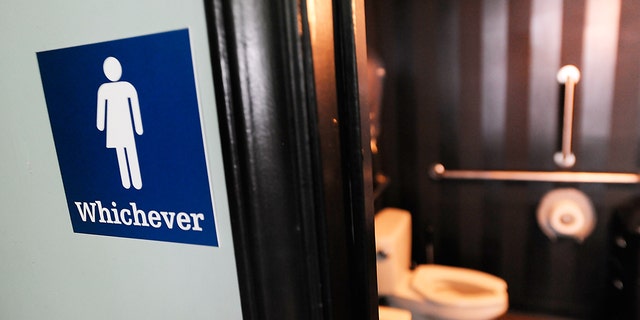 Transgender rights take center stage in North Carolina again Wednesday, Aug. 16, as GOP supermajorities in the General Assembly attempt to override the governor's vetoes of legislation banning sex reassignment for minors and limiting transgender participation in school sports. (Sara D. Davis/Getty Images)
Its critics argue it is discriminatory as it precludes biological men from an opportunity to play a sport under the female gender to which they choose to identify.
NORTH CAROLINA BECOMES 28TH STATE TO LEGALIZE SPORTS, HORSE RACING BETTING
Republicans gained a veto-proof supermajority in both chambers first time since 2018 after North Carolina state Rep. Tricia Cotham announced she was switching to the Republican Party in April.
Initial votes indicate Cooper's vetoes of both bills will likely be overridden.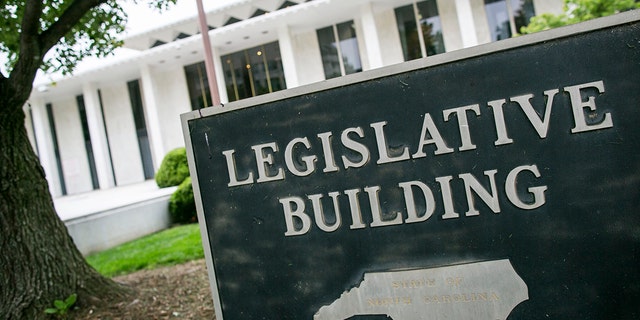 The North Carolina state legislature chambers will vote to override two of Gov. Roy Cooper's vetoes on Wednesday, Aug. 16, 2023. (Al Drago/CQ Roll Call)
Local LGBTQ+ groups have vowed to challenge the sex reassignment ban in court as they say the irreversible surgery is safe and, at times, medically necessary for minors. Such medical care is also supported by leading professional health associations, including the American Academy of Pediatrics, the American Medical Association and the Endocrine Society.
CLICK HERE TO GET THE FOX NEWS APP
If the veto is overridden and sex reassignments are banned, minors who had already started treatment before Aug. 1 could continue receiving that care if their doctors deem it medically necessary and their parents consent.
The Associated Press contributed to this report.