Priyanka Chopra is looking back on the first year of her baby daughter's life, admitting she and her husband Nick Jonas didn't know if Malti would "make it" while they kept vigil over her in the neonatal intensive care unit for three months.
"I've been really protective of this chapter of my life with my daughter. Because it's not about my life only. It's hers too," Chopra told British Vogue for its February issue. The article was published just after her daughter's first birthday.
Chopra and Jonas' daughter was born on Jan. 15 last year via a surrogate a full trimester prematurely.
"I was in the OR [operating room] when she came out," the "Quantico" actress told Vogue during an interview at her house while playing with Malti. "She was so small, smaller than my hand. I saw what the intensive-care nurses do. They do God's work. Nick and I were both standing there as they intubated her. I don't know how they even found what they needed [in her tiny body] to intubate her."
PRIYANKA CHOPRA SHARES ADORABLE NEW PHOTOS OF BABY MALTI
Priyanka Chopra and Nick Jonas' baby was born a full trimester prematurely but is now "healthy and thriving."
(Priyanka Chopra/Instagram)
She said for the next three months they spent every day with Malti on her or his chest before they were able to bring her home.
"I didn't know if she would make it or not," she explained.
Malti is now "healthy and thriving," Chopra celebrated, but said as a "NICU mom" she still struggles to shed those worries about her daughter's health.
 

 
 

 
 
View this post on Instagram
 

 
 
 

 
 

 
 
 

 
 
CLICK HERE TO SIGN UP FOR THE ENTERTAINMENT NEWSLETTER
"The first time she had a solid morsel [of food] she gagged and I thought I'd killed her," she said, adding that her mother and in-laws have been extremely supportive with the baby, explaining that things like that are normal in babies.
"But because I'm a NICU mommy, the stakes are so high," she said "And I have to shed that. I will."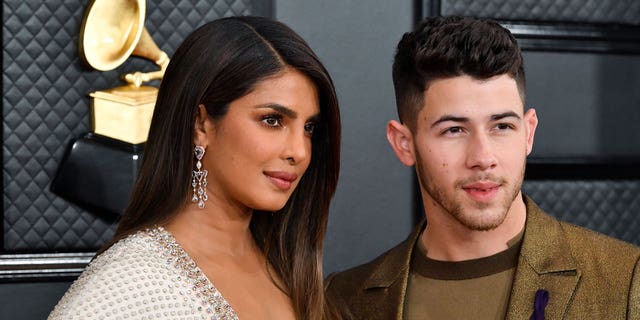 Priyanka Chopra and Nick Jonas share 1-year-old baby Malti. 
Jonas, who joined the interview, called fatherhood "overwhelming" but said there's "nothing better."
A recent appearance on Kelly Clarkson's show, Jonas said he and his wife had a party for Malti.
CLICK HERE TO GET THE FOX NEWS APP
"We had to celebrate," he said. "She went through a pretty wild journey in the early part of her life, so we had to celebrate in style. She's one. She's beautiful. It's amazing — the best."