close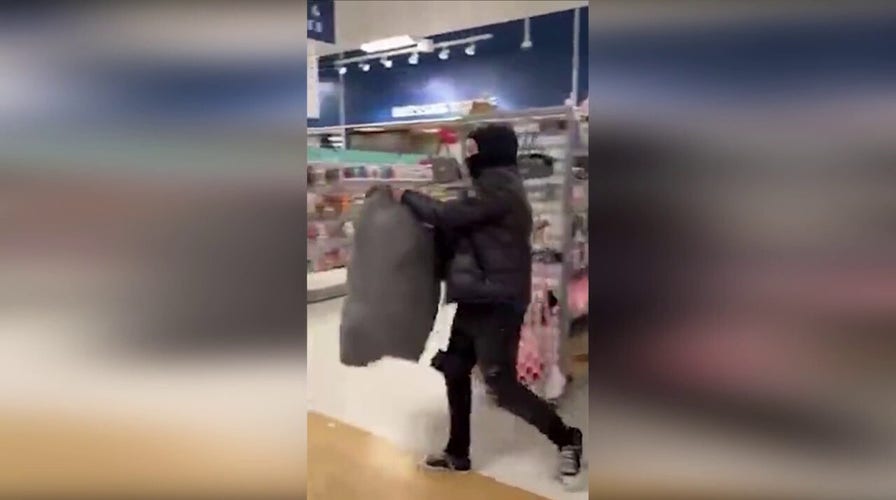 Video
New York police nab repeat shoplifter who had at least 12 prior arrests
The suspect was allegedly filmed a few days prior filling up a bag full of stolen items.
Yonkers police on Friday nabbed a repeat shoplifter days after he was allegedly filmed on video stealing from a department store.
Bodycam footage released by the department shows officers arresting 25-year-old Franklyn Rosario after he tried to flee from a bus stop area.
The arrest came after a video showed a masked man brazenly filling up a bag with stolen goods from a Marshall's on Central Park Avenue. In the video, some good Samaritans try to stop him from leaving the store, but he shoves passed them.
Officers tracked down Rosario after Marshall's loss prevention manager pointed him out.
"Franklyn was a real tough guy the other day when a couple of good Samaritans tried to stop him from shoplifting and he pushed past them; this time when approached by police, he tucked tail and tried to run, but didn't get too far," Yonkers police tweeted.
WASHINGTON DC 13-YEAR-OLD SHOT, KILLED BY HOMEOWNER AFTER ALLEGEDLY BREAKING INTO CARS
"We think it's fair to say that society is fed up with blatant thieves like Franklyn, to the point that civilians are now taking action – which we advise against for your own personal safety."
Yonkers police said Friday marked Rosario's 13th overall arrest.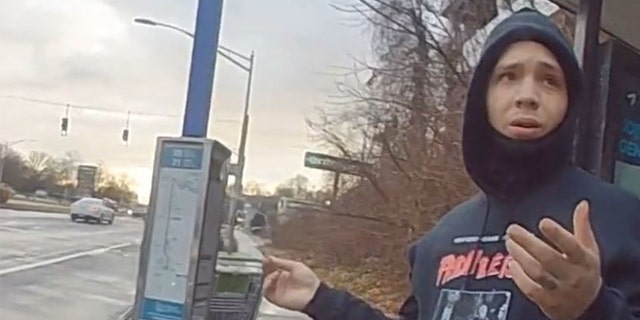 Police bodycam footage showing the arrest of Franklyn Rosario. 
(Yonkers PD)
"[S]hoplifting is NOT a victimless crime: prices go up, quality-of-life goes down, criminal acts beget other criminal acts, businesses leave, etc.," Yonkers police tweeted. "The Yonkers police will always do our part to deliver perpetrators of crime into the legal system where they must be held accountable."
CLICK HERE TO GET THE FOX NEWS APP
It was not immediately clear if Rosario had retained an attorney who could speak on his behalf.
Bradford Betz is a Fox News Digital breaking reporter covering crime, political issues, and much more.