close
Video
Philadelphia teenager in contact with global terrorist group preparing attack: FBI
Authorities arrested an unnamed 17-year-old suspect who was in contact with Katibat al Tawhid wal Jihad, which is affiliated with al Qaeda. CREDIT: Philadelphia District Attorney's Office
A 71-year-old New Jersey retiree allegedly killed his wife in the home they shared for nearly three decades and then staged a violent home invasion as a cover-up.
Michael Manis allegedly admitted to suffocating his wife, Judith, with a pillow and "plotted several scenarios" to hide her murder, according to court documents obtained by Fox News Digital.
Manis ripped his own home apart, hid his wife's jewelry in a basement ceiling and dumped other valuables in a dumpster behind a nearby 7-Eleven, court documents allege.
At 5:01 p.m. Saturday, Manis told police he returned to his Hasbrouck Heights home, found it ransacked and that his wife was "possibly beaten" and dead, the probable cause affidavit said.
PHILADELPHIA TEEN CHARGED WITH PLANNING NATIONAL TERRORIST ATTACK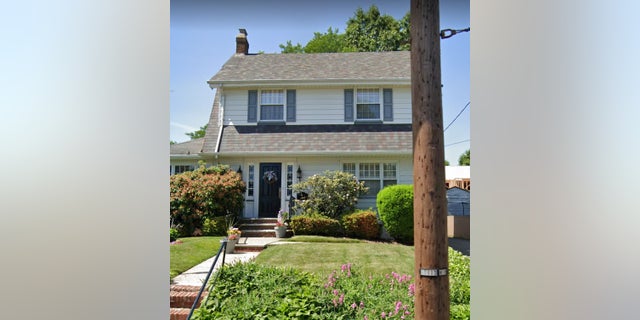 This is 110 Hamilton Ave. in Hasbrouck Heights, New Jersey, where Michael Manis allegedly killed his wife. (Google Street View)
All of it was apparently a lie, prosecutors said.
During police questioning, he admitted to killing his wife, according to the affidavit, which does not provide a motive.
DEATH OF POTENTIAL WITNESS IN DOG-COLLAR CAPTIVITY CASE FUELS SERIAL KILLER SPECULATION
The actual murder is believed to have taken place Friday, a day before the bogus robbery report, the Bergen County Prosecutor's Office alleged in a press release.
Manis is facing four charges: first-degree murder, second-degree disturbing/desecrating human remains, third-degree hindering the apprehension of oneself and fourth-degree false report to law enforcement.
READ FULL COURT DOCUMENTS
It was not immediately known if Manis has a lawyer representing him.
The couple shared their New Jersey home since at least 1996, according to land records.
CLICK HERE TO GET THE FOX NEWS APP
Hasbrouck Heights is a small, middle-class borough located about a 15-mile drive from Manhattan.
Manis owned Manis Lighting LLC, a contracting company in New Jersey, which was disciplined in 2014 for falsifying documents to a state clean energy incentive program.
Chris Eberhart is a crime and US news reporter for Fox News Digital. Email tips to [email protected] or on Twitter @ChrisEberhart48.