A new political advertisement aimed at promoting Sen. Joe Manchin, D-W.Va., links the conservative Democratic senator to former President Donald Trump.
Manchin is up for re-election in 2024. Though he has not formally disclosed his planned political future, he is already expected to face one of the toughest Senate fights of his career in deep-red West Virginia if he seeks re-election. The state's popular governor, Jim Justice, and House GOP Rep. Alex Mooney, R-W.Va., are both running in the GOP primary to face him.
But a new six-figure ad campaign by Duty and Honor PAC, which is affiliated with the Democrat-linked Senate Majority PAC, is capitalizing on Manchin's victories for coal miners and features at least one other popular Republican to West Virginians – Trump.
"When miners' pension checks were being chipped away, Joe Manchin protected our hard-earned benefits, and worked with President Trump to protect over 100,000 miners' pensions," a voiceover said in one 30-second ad spot.
DEMOCRATS GROW WORRIED ABOUT POTENTIAL MANCHIN THIRD PARTY 2024 PRESIDENTIAL BID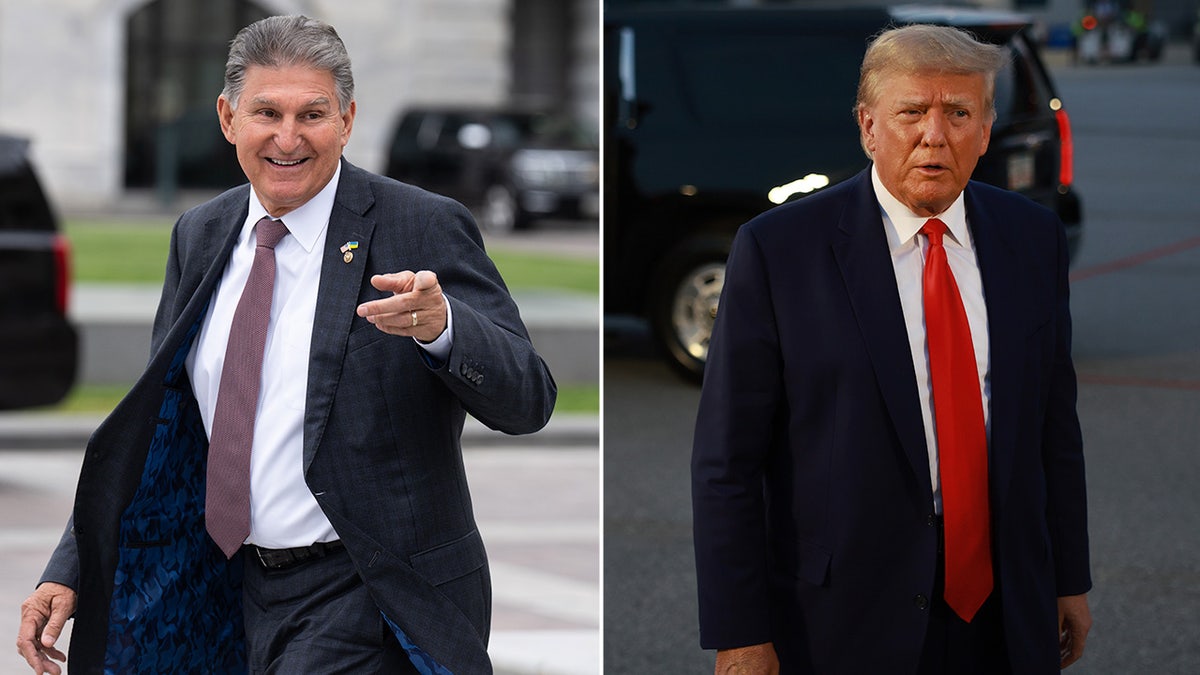 A Senate Democrat-linked group is rolling out a six-figure ad buy that touts Sen. Joe Manchin's wins for coal miners and connects him to Donald Trump.
"And when gridlock in Washington threatened to take away our health care, Sen. Manchin made sure nobody touched our benefits and helped secure health insurance for 22,000 miners. That's the West Virginia way. Tell Manchin to keep fighting for West Virginia."
Shorter versions of the ad are also being rolled out, Fox News Digital was told.
MANCHIN BACKTRACKS, DOWNPLAYS INVOLVEMENT IN INFLATION REDUCTION ACT AFTER CLAIMING HE 'WROTE' IT
Manchin is the only statewide elected Democrat left in West Virginia, which Trump carried by nearly 40 points over President Biden in the 2020 race. Trump is running for a second term as president in 2024.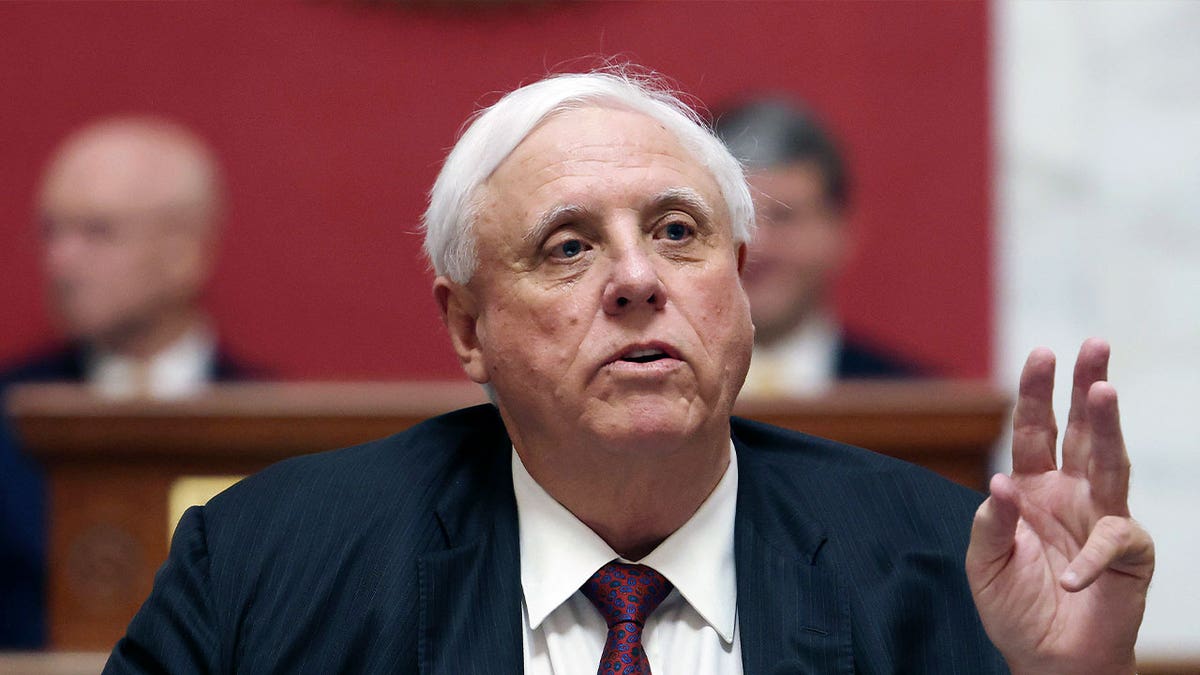 The state's GOP Gov. Jim Justice is in the Republican Senate primary running to unseat Manchin in 2024. (AP Photo/Chris Jackson, File)
But Manchin said in a radio interview recently that he is "seriously" considering leaving the Democratic Party altogether.
"I have to have peace of mind, basically. The brand has become so bad, the 'D' brand and 'R' brand," Manchin told West Virginia Metro News' "Talkline" host Hoppy Kercheval. "In West Virginia, the 'D' brand because it's [the] national brand. It's not the Democrats in West Virginia, it's the Democrats in Washington."
MANCHIN ON POTENTIAL THIRD-PARTY 2024 PRESIDENTIAL RUN: 'IF I GET IN THE RACE, I'M GOING TO WIN'
At the same time, Manchin has generated speculation as a top prospect for a presidential ticket under the new third-party group No Labels, after he appeared at an event it hosted in New Hampshire and refused to rule out a White House bid there.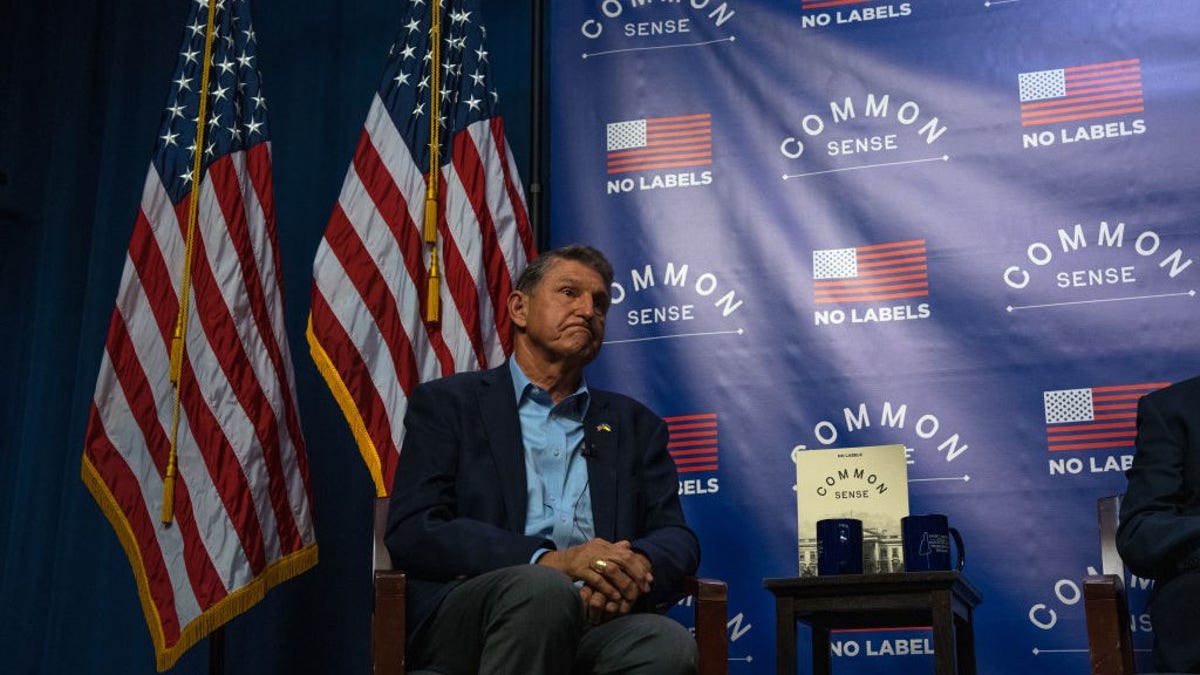 Manchin generated 2024 buzz when he did not rule out a third-party White House bid at a No Labels event. (John Tully for The Washington Post via Getty Images)
CLICK HERE TO GET THE FOX NEWS APP
Trump's son, Donald Trump Jr., attacked Manchin on social media over the new ad linking the Democrat to his father.
"Don't be fooled – There's no bigger fraud in the US Senate than Joe Manchin," he said on Twitter, formerly X. "He pretends to be a Pro-Trump moderate whenever he has an election coming up in West Virginia, but when it actually matters, he always does exactly what Chuck Schumer and the Dems tell him to do in DC!!"