close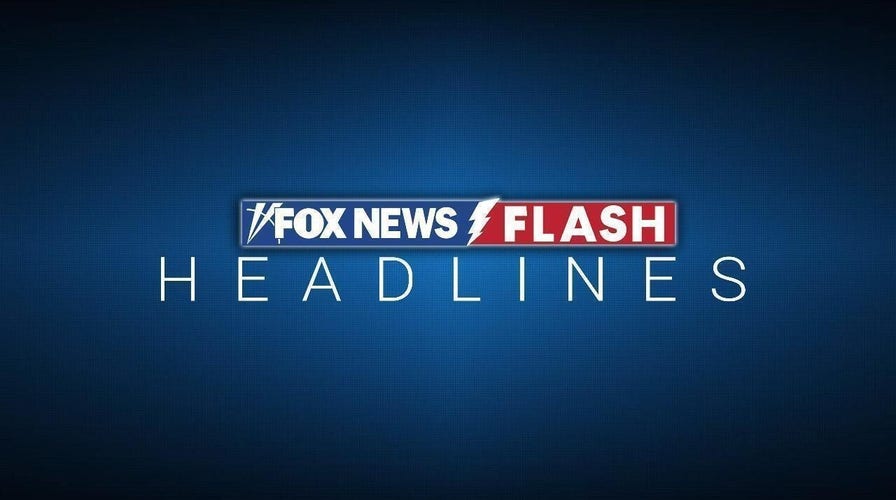 Video
Fox News Flash top headlines for October 14
Fox News Flash top headlines are here. Check out what's clicking on Foxnews.com.
Israeli Prime Minister Benjamin Netanyahu is meeting with Israeli soldiers on the front lines ahead of expected ground invasions.
The prime minister posted a video of himself speaking with Israeli Defense Force members, alluding to coming combat.
"With our fighters in the Gaza Strip, on the front line. We are all ready," Netanyahu wrote on social media.
ISRAEL PM NETANYAHU VOWS EVERY HAMAS FIGHTER WILL BE 'DESTROYED,' PRAISES BIDEN FOR 'HEARTFELT' SUPPORT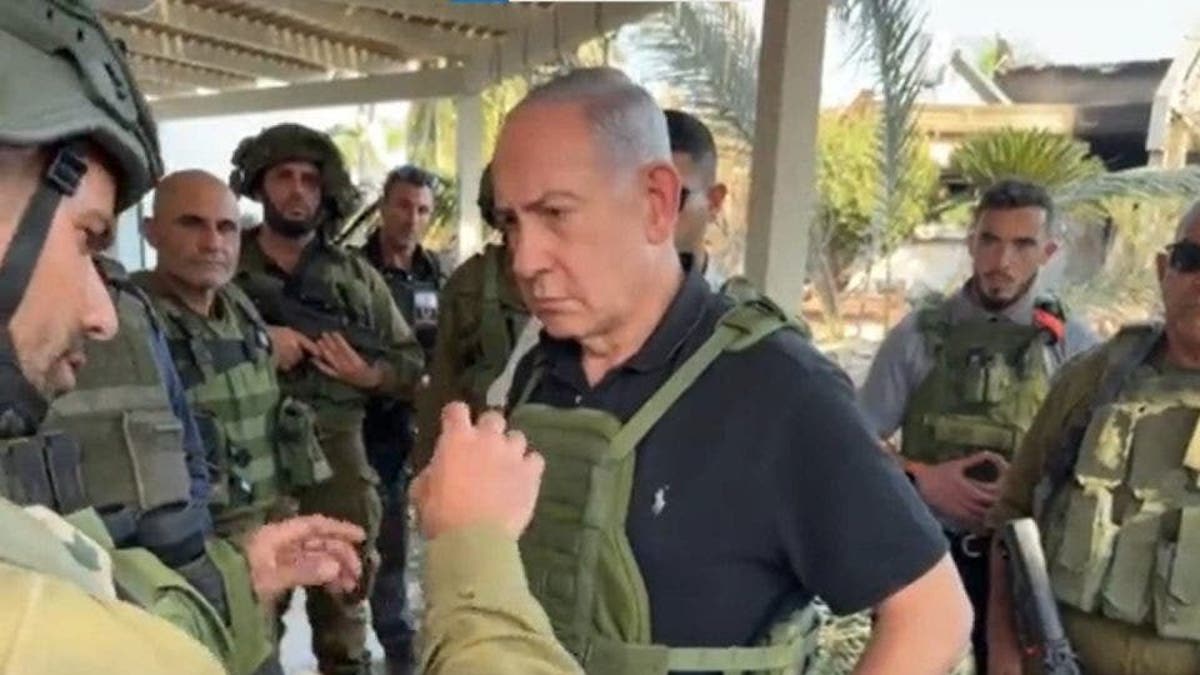 Israeli Prime Minister Benjamin Netanyahu meets with Israeli Defense Force soldiers on the front lines ahead of expected ground invasions. (Benjamin Netanyahu – בנימין נתניהו @netanyahu)
In a video shared in the post, Netanyahu asks troops, "Are you ready for the next stage?"
"The next stage is coming," he says, without stating what the next stage of Israel's conflict with Hamas is.
Israel has called up some 360,000 troops and amassed forces on the border with Gaza ahead of an anticipated ground assault to annihilate Hamas' capabilities.
The terror group launched a surprise attack on Israel on October 7, rampaging through communities in southern Israel and killing as many as 1,300 Israelis in the worst attack in the country's history.
ISRAEL'S NETANYAHU, OPPOSITION REPORTEDLY AGREE TO FORM EMERGENCY UNITY GOVERNMENT AFTER HAMAS ATTACK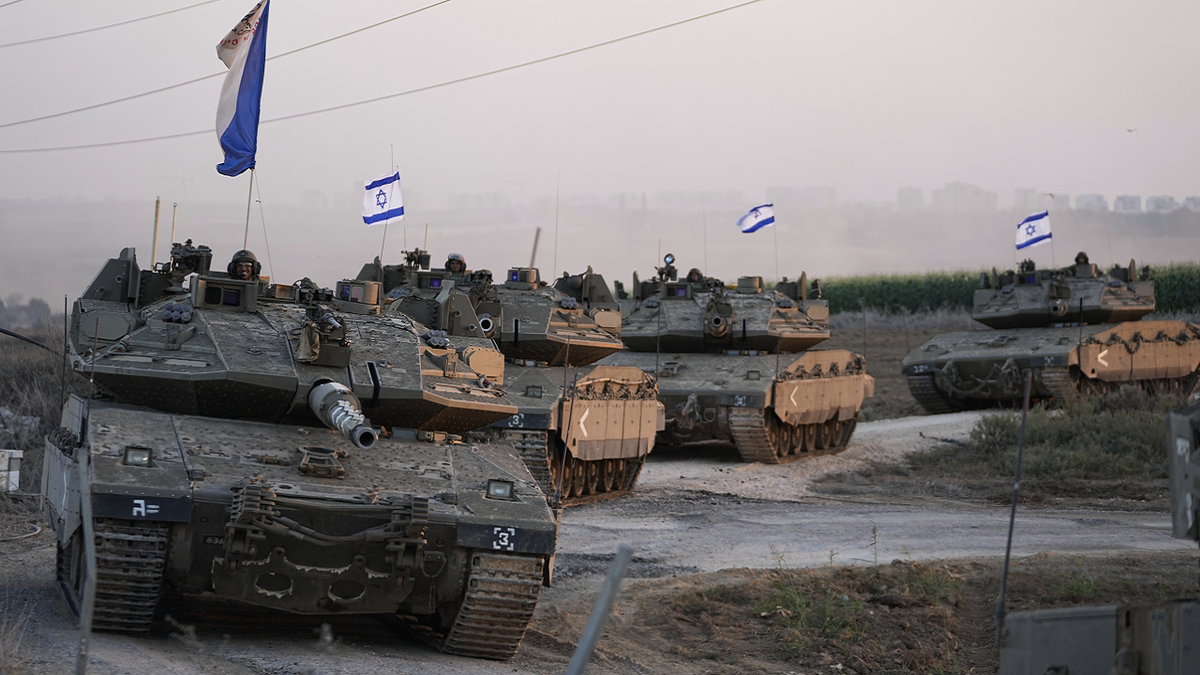 Israeli tanks head toward the Gaza Strip border in southern Israel. (AP/Ohad Zwigenberg)
Israel had given the entire 1.1 million population of the northern half of the Gaza Strip, which includes the enclave's biggest settlement, Gaza City, until Saturday morning to move south.
As that deadline approached, it said it would guarantee the safety of Palestinians fleeing on two main roads until 4:00 pm local time. That deadline expired with no immediate announcement from either side of any change in the situation.
Netanyahu delivered an address from Tel Aviv on Wednesday, saying that "every Hamas fighter . . . will be destroyed," and praised President Biden for his "heartfelt" support.
CLICK HERE TO GET THE FOX NEWS APP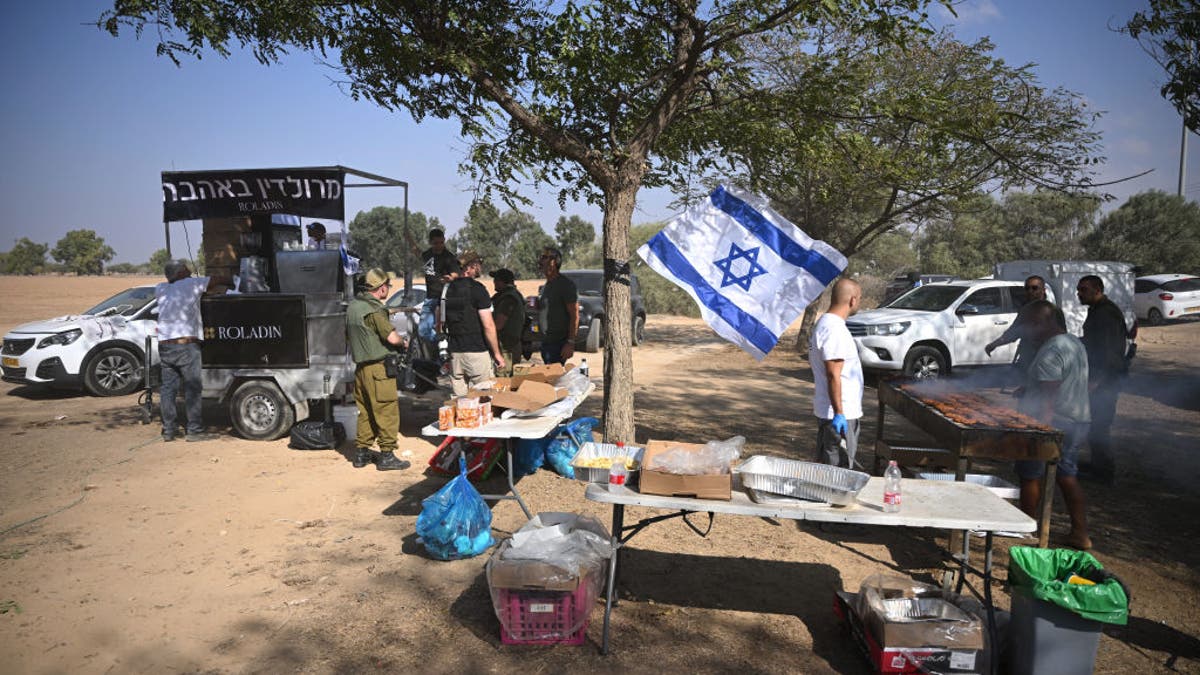 A team of volunteers prepare food for soldiers positioned on the Gaza border area near Sderot near Urim, Israel. Israel has sealed off Gaza and launched sustained retaliatory air strikes after a large-scale attack by Hamas. (Photo by Leon Neal/Getty Images))
"How horrific it is, how painful it is," he said. The prime minister said that every person in Israel knows someone who lost their lives in the attacks on Saturday.
Netanyahu, former Prime Minister Yair Lapid and former Defense Minister Benny Gantz formed an emergency unity government days after the deadliest attack on Jews since the Holocaust was carried out by Hamas terrorists.
At least 3,200 people have been killed in the war on both sides, including at least 1,300 Israeli civilians and soldiers and 27 Americans. Palestinian health authorities say at least 2,215 Palestinians have been killed, and more than 8,700 wounded
Timothy Nerozzi is a writer for Fox News Digital. You can follow him on Twitter @timothynerozzi and can email him at [email protected]