close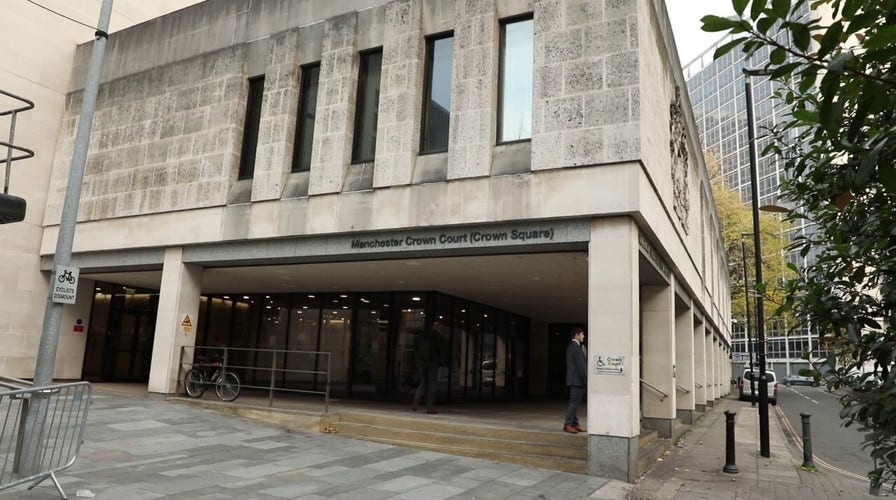 Video
The trial of alleged killer neonatal nurse Lucy Letby continues in the UK
Letby's trial is expected to take up to six months at Manchester Crown Court in the England. (Splash News for Fox News Digital.)
A neonatal nurse in the U.K. accused of murdering seven newborns reportedly requested to attend the funeral of a baby she allegedly killed.
Lucy Letby, 33, continues to stand trial in Manchester Crown Court for allegedly attempting to murder 10 babies in addition to the seven she is accused of successfully killing, according to the BBC.
Jurors heard Tuesday that Letby, who has denied the accusations against her, allegedly injected air multiple times into the feeding tube of a child dubbed Child I until finally murdering the infant on Oct. 23, 2015. The newborn was reportedly the fifth baby to die within months in the ward at the Countess of Chester Hospital, where Letby worked.
According to police reports read to the court, Letby told investigators that she had planned to attend the child's funeral.
"It affects everybody on the unit because we all knew [Child I] quite well, and we'd got to know the family," she told detectives. "I wanted to go to [Child I's] funeral. I was unfortunately working at the time so didn't go."
'SMILING' NURSE LUCY LETBY ACCUSED OF KILLING BABY GIRL AFTER FOUR ATTEMPTS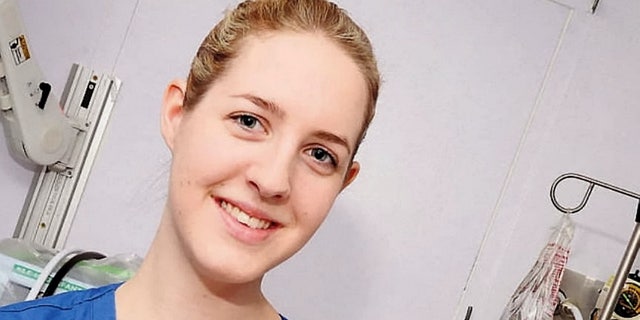 Neonatal nurse Lucy Letby, 33, is alleged to have murdered seven babies and attempted to kill 10 more. (Credit: SWNS)
Jurors also heard about a sympathy card she reportedly sent to Child I's family, which the nurse took pictures of and kept in her phone.
"There are no words to make this time any easier," Letby wrote in the card. "It was a real privilege to care for [Child I] and get to know you as a family – a family who always put [Child I] first and did everything possible for her."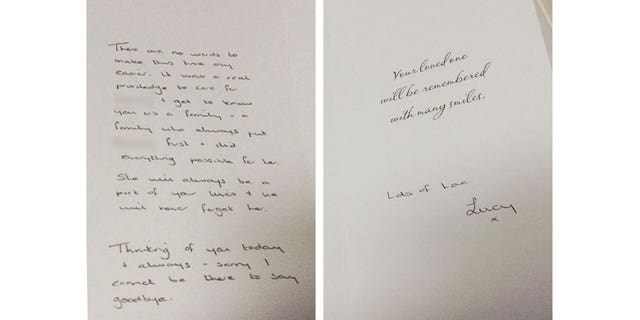 A sympathy card from nurse Lucy Letby, who is accused of murdering a premature baby in the U.K. Letby sent the card to the parents of the murdered baby. (Credit: Cheshire Constabulary/CPS)
"She will always be part of your lives and we will never forget her," she added. "Thinking of you today and always. Lots of love Lucy x."
UK NURSE LUCY LETBY DENIES INJECTING TWIN BABIES WITH AIR, INSULIN IN MURDER CASE
When police asked Letby if keeping a photo of such a card was normal, she said, "No. Well, it's not very often that we would get to know a family as well as we did with [Child I]."
She reportedly said she often keeps photos of other cards she sends such as birthday cards.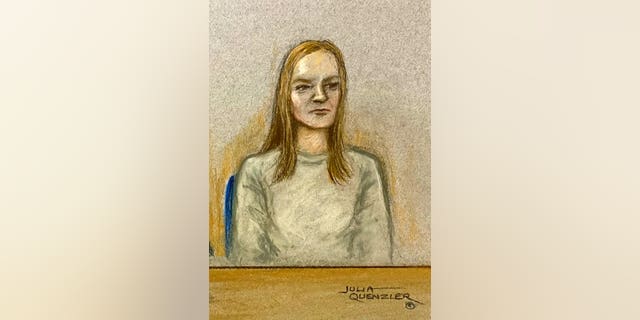 A court sketch shows Lucy Letby appearing at Warrington Magistrates' Court via video link Nov. 12, 2020. The neonatal nurse is accused of murdering seven babies and the attempted murder of another 10 has appeared in court. (Credit: SWNS)
"It was upsetting losing [Child I] and I think it was nice to remember the kind words I'd shared with that family," Letby said when pressed to explain why she would want to keep a photo of a sympathy card.
CLICK HERE TO GET THE FOX NEWS APP
Letby's case remains ongoing.
Jon Brown is a writer for Fox News Digital. Story tips can be sent to [email protected].