A longtime North Carolina elected Democrat is refusing calls to resign Tuesday after being charged in a hit-and-run incident in which Raleigh police say she drove her state-issued vehicle into a parked car and then walked away from the scene.
North Carolina State Auditor Beth Wood, who has been in the position since 2009, is now set to appear in Wake County court Thursday following the collision on Dec. 8, which she says happened after leaving a holiday gathering.
"I was at the event for approximately two hours. When I left, I made a sharp right turn and inadvertently hit a parked car," she said in a statement on Monday.
"I was shaken by the incident and, when I was unable to move my vehicle, I left the scene," Wood added. "That was a serious mistake and I regret my decision."
2024 BATTLE FOR THE SENATE HEATS UP AS REPUBLICANS EYE DEMOCRATS' MAJORITY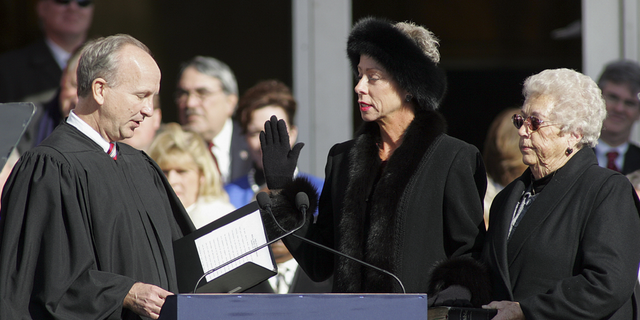 North Carolina State Auditor Beth Wood, center, is sworn into office by Supreme Court Justice Paul Newby as her mother Betty Wood looks on during North Carolina inaugural ceremonies on Jan. 10, 2009, at the State Library building in Raleigh.
(AP/Jim R. Bounds)
No one was hurt in the accident and Wood, 68, was driving her state-assigned vehicle, a 2021 Toyota Camry. Photos and 911 calls reported on by media outlets show that part of her car was on top of the parked vehicle.
The state auditor, one of 10 members of the North Carolina Council of State, performs financial reviews of state agencies, as well as performance audits and other studies sought by the General Assembly.
The North Carolina Republican Party is now calling on Wood to resign, writing in a tweet that the state "deserves better."
"While the car accident may have been a mistake, the decision to sneak away from the scene was intentional and wholly unbecoming of an elected official," the tweet read.
The North Carolina Democratic Party did not immediately respond to a request for comment Tuesday from Fox News Digital.
FLORIDA DEMOCRATS AGONIZE OVER INTERNAL 'CHAOS' AND CRUSHING 2022 STATE LOSSES: 'THERE IS NO PLAN'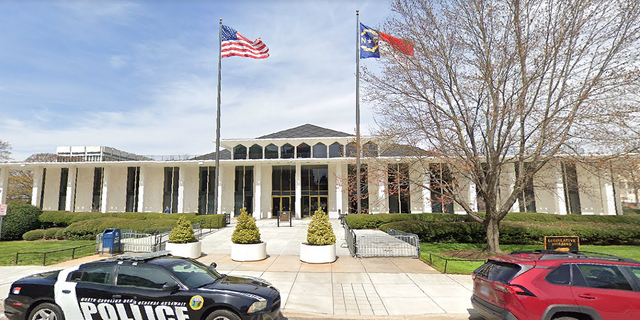 Wood performs financial reviews of state agencies, as well as performance audits and other studies sought by the North Carolina General Assembly, whose legislative building is seen in this image.
(Google Maps)
Sam Chan, a spokesperson for Democratic Gov. Roy Cooper, said in a written statement that Wood's collision "was a troubling incident and the Governor is glad that the Auditor has addressed it publicly.
Chris Valverde, the owner of the parked car, said his daughter had borrowed the car the evening of the collision to work at a downtown restaurant.
"I get a phone call from my daughter (who) "literally … says 'There's a car on top of the car,'" Valverde told WRAL-TV late last week.
Valverde later told CBS 17 in a statement that "I just hope that the justice system is fair and impartial when handling this case and not use her position as a privilege to skate out of it unscathed" and that Wood's "silence speaks volumes of her character and how she handles tough situations, I can only imagine how she handles tough situations when it comes to the duties and responsibilities of being the state auditor."
Wood said Monday that "I apologize to the owner of the car I hit, my staff and all I serve for leaving the scene of the accident."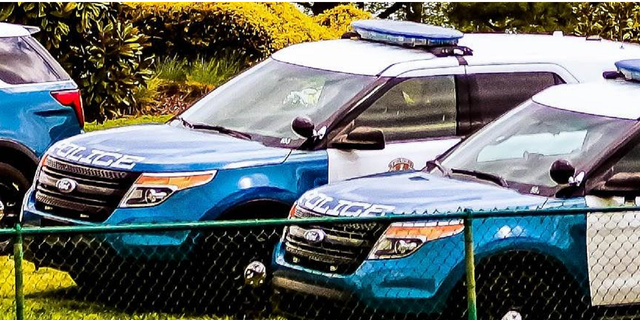 Wood has been cited by Raleigh police for a misdemeanor hit-and-run and another traffic-related charge.
(Raleigh Police Department)
CLICK HERE TO GET THE FOX NEWS APP
Raleigh police accused Wood of hit-and-run – leaving the scene and property damage – and for an unsafe movement infraction, court records show. Someone without a previous criminal record would face no active jail time for a hit-and-run misdemeanor but could face probation. An unsafe movement count can be punishable by a fine.
Wood said she is continuing to cooperate with law enforcement.
The Associated Press contributed to this report.