close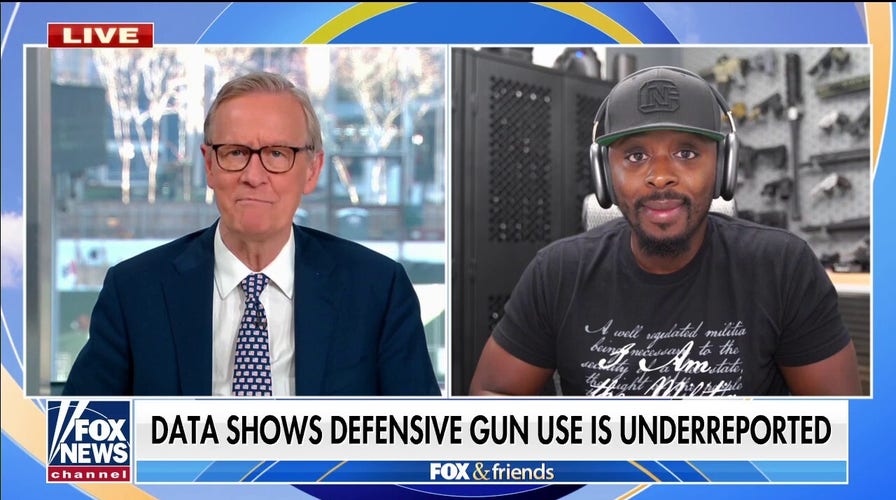 Video
First-time gun ownership growing as crime continues to rise
Gun rights activist Colion Noir on new data that shows defensive gun use is underreported and more Americans becoming first-time gun owners.
Gun ownership is stepping in to help bridge a safety gap in New Mexico's vast Indian country, according to gun experts in the state.
"No one is coming to save you" is a motto among Native Americans in New Mexico, according to Joe Talachy, a Pueblo of Pojoaque tribal officer who owns one of the few Native-founded gun stores in the U.S.
Talachy joined law enforcement in 2005, before serving as lieutenant governor and then governor of the Pojoaque Pueblo, notching a total of 11 years in tribal leadership. Now, he's back in law enforcement and opened Indigenous Arms 1680 Ltd. Co., where locals have flocked to arm themselves against the unforeseeable and sign up for gun safety classes.
"People are starting to say, 'Look, I used to see guns as being scary,' and all this. But they're looking at self-defense now as a necessity. Given the current circumstances and the instability going on, people are starting to understand that they need to defend themselves. For Native American people, our men and women – I've trained plenty of them – they've decided to take their own self-defense into their hands as well," Talachy told Fox News Digital in a phone interview.
WHY GUN OWNERSHIP IS SPIKING AMONG THIS DEMOGRAPHIC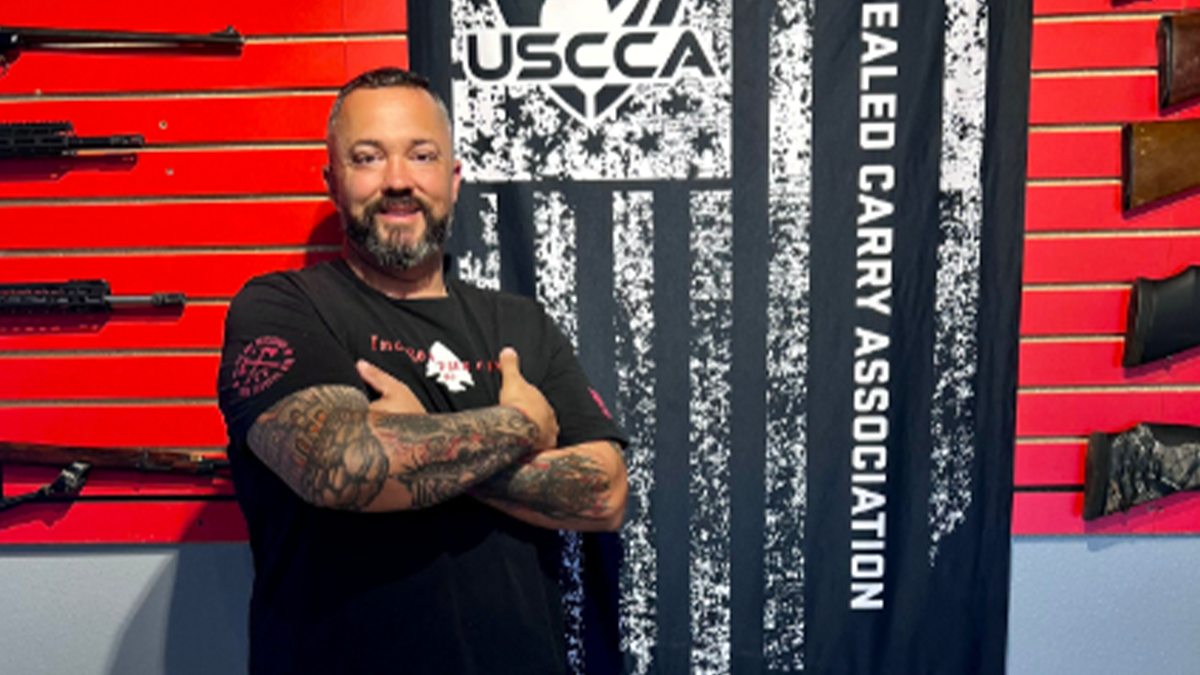 Indigenous Arms owner Joe Talachy in front of USCCA flag. (Indigenous Arms 1680 Ltd. Co.)
Talachy opened Indigenous Arms in Santa Fe in 2021 and said he saw an "increase in signups" for firearms classes "immediately after the pandemic." The gun shop offers defensive shooting, basic pistol, basic rifle, hunter safety, long-range shooting and concealed-carry classes led by certified U.S. Concealed Carry Association trainers. The USCCA was founded in 2003 and provides American gun owners with training and education on firearms, as well as self-defense liability insurance through its membership program.
FLORIDA WOMAN TURNS TABLES ON ARMED EX WHO SHOWED UP TO APARTMENT, KILLS HIM WITH 1 SHOT
Gun sales across the nation had a banner year in 2020 with an estimated 23 million firearms sold and more than 21 million background checks conducted. The numbers smashed records and notably spiked at the onset of the pandemic in March 2020 before jumping yet again in June of that year as protests and riots spread across the nation in response to the death of George Floyd at the hands of Minneapolis police.
All in, Talachy said between 15-20 people enroll in his classes each month, training hundreds of people since opening roughly two years ago. Among Native American women, specifically, he's seen an uptick in enrollment and interest in the classes.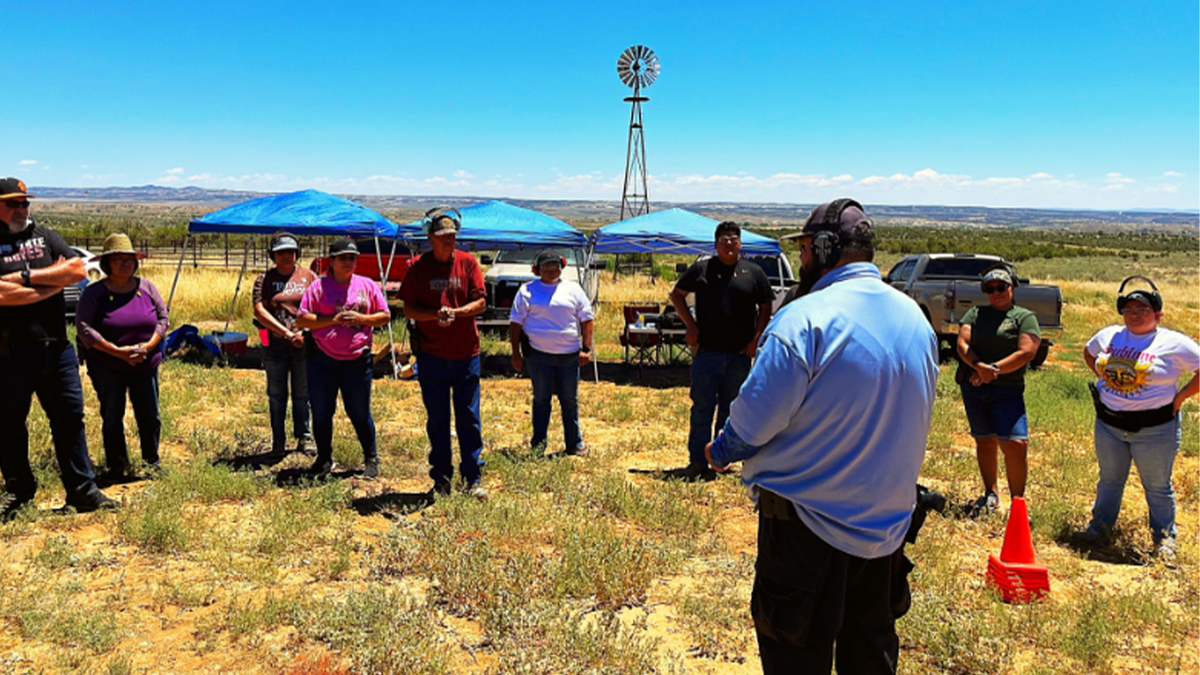 A gun safety class being held in New Mexico. (Indigenous Arms 1680 Ltd. Co.)
"Almost every week we have a Native woman or someone close to family saying I'm really interested in taking this class and picking up a firearm because you see the numbers with the missing and murdered indigenous women and people," Talachy said.
ARIZONA WOMAN SHOOTS, KILLS REGISTERED SEX OFFENDER ATTEMPTING TO BREAK INTO HER HOME
Talachy said the apparent increase in women's interest in gun ownership falls in line with the recent national trend.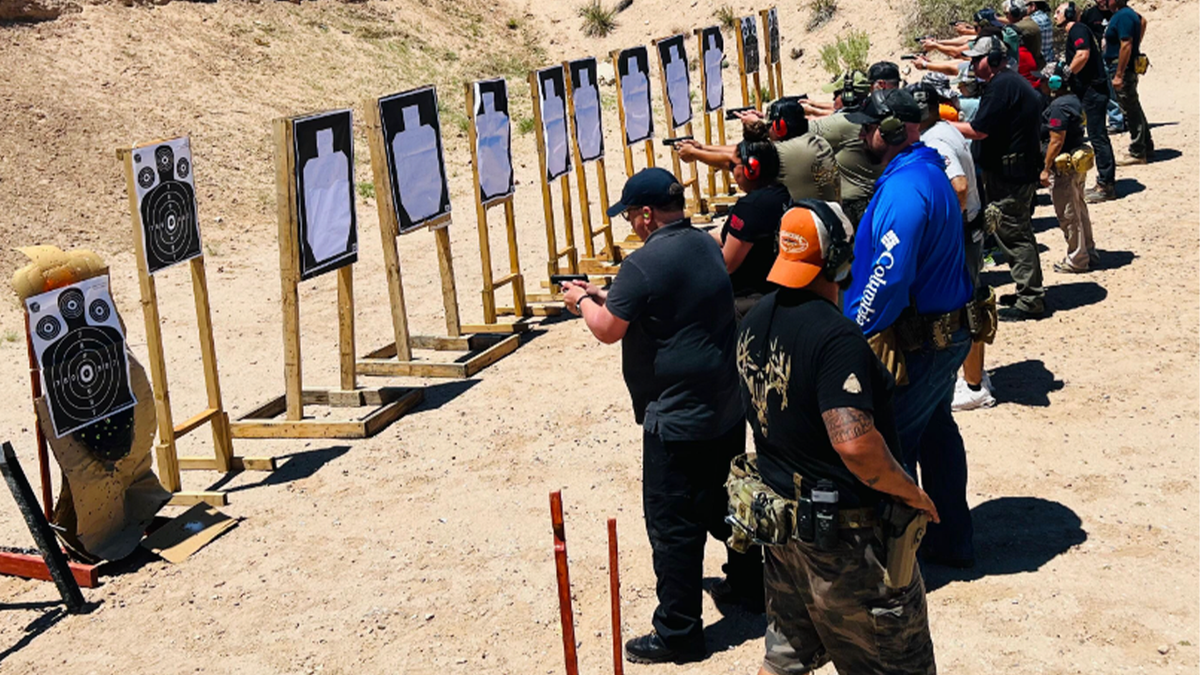 Students take part in Indigenous Arms 1680 class. (Indigenous Arms 1680 Ltd. Co.)
A third of all first-time gun purchasers in 2021 were women, according to data from the National Shooting Sports Foundation (NSFF). Between 2005 and 2020, the organization estimated that female gun ownership increased by 77%. Women of color have notably seen an increase in firearm ownership, with nearly 87% of gun stores in the first six months of 2021 reporting Black women were increasingly buying firearms, the NSFF found.
OVER A DOZEN WOMEN FEND OFF VIOLENT EXES, CRIMINALS AS GUN OWNERSHIP SOARS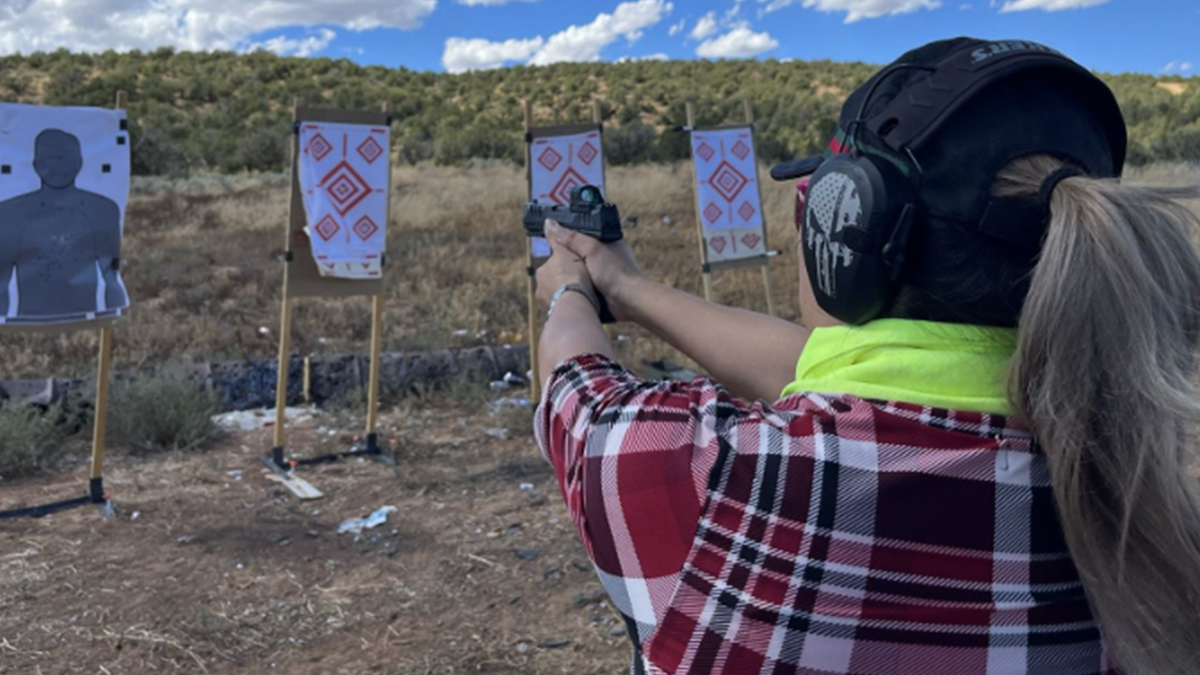 Woman at New Mexico shooting range. (USCCA)
"People are refusing to be victims. Women are refusing to be victims anymore. The gun is a great equalizer, right? You talk about gun ownership, it doesn't matter how big or small or whatever you may be, the gun at least evens out the fight," Talachy said.
ARMED WOMAN TURNS TABLES, FATALLY SHOOTS DAUGHTER'S EX-BOYFRIEND WHO HELD HUSBAND AT GUNPOINT: POLICE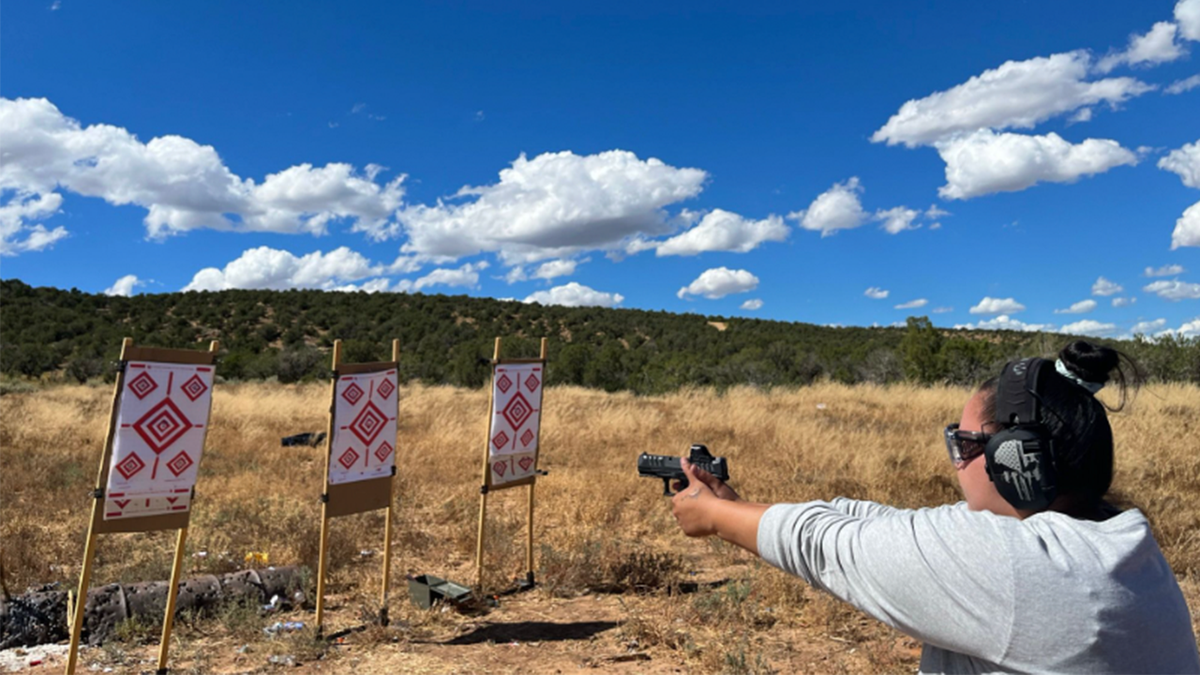 Woman aiming firearm at New Mexico shooting range. (USCCA)
"We talk about disparity of force. Women, you know, are biologically smaller than men or don't have the muscle structure that men do. But that doesn't give them any reason not to be able to defend themselves the same way any human being should be able to," he added.
Derek Gutfrucht, an account manager for Delta Defense in New Mexico, which assists the USCCA with operations and marketing, told Fox News Digital that he's also witnessed a shift in more women in the state signing up for firearm classes.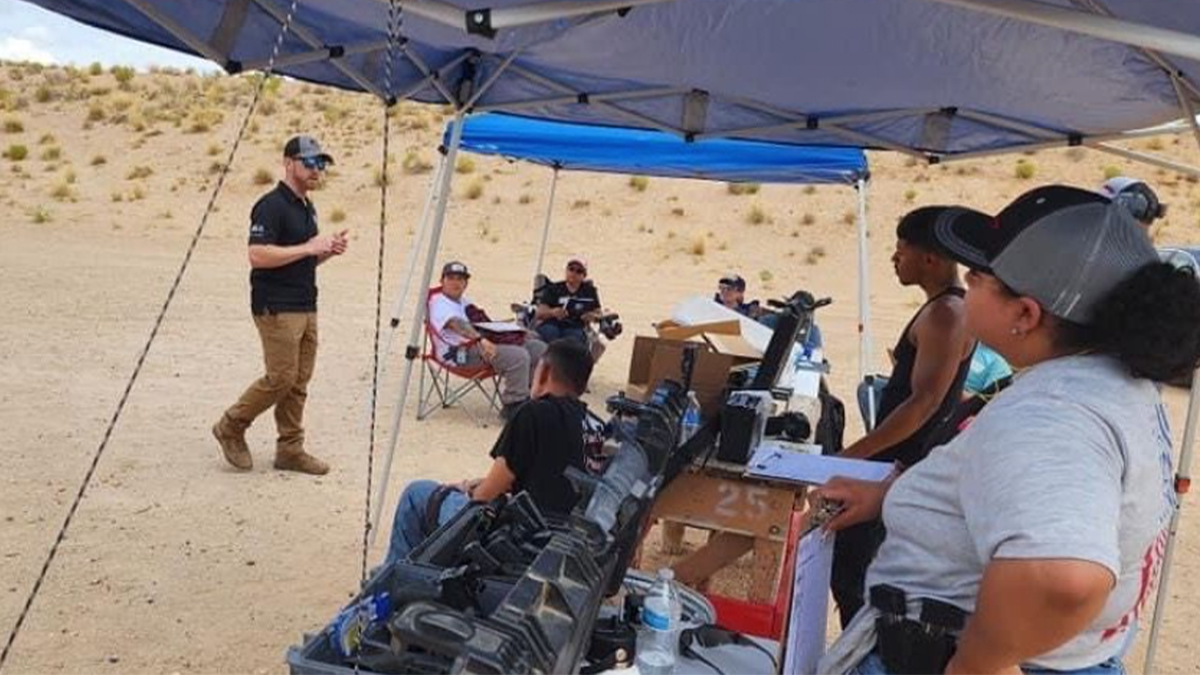 Derek Gutfrucht speaks to a class on USCCA membership. (Derek Gutfrucht)
"When I'm in the field and in classes, I've observed a very powerful shift: More women in New Mexico are recognizing that firearm ownership isn't just empowering — it can save their life. With each individual I engage, I'm reminded that the education provided by the USCCA holds the potential to not only enhance their safety, but also equips them to be their own protector — ready to step in and save lives," Gutfrucht said.
Crimes on tribal lands has been a long-standing issue, with the Bureau of Indian Affairs reporting "that more than four in five American Indian and Alaska Native women (84.3 percent) have experienced violence in their lifetime," according to a 2016 National Institute of Justice study.
In New Mexico, the FBI last year released 192 names of Native Americans confirmed missing from the state and the Navajo Nation. Between mid-July 2022 and mid-April of this year alone, more than 650 Native Americans were reported missing, the FBI said in May.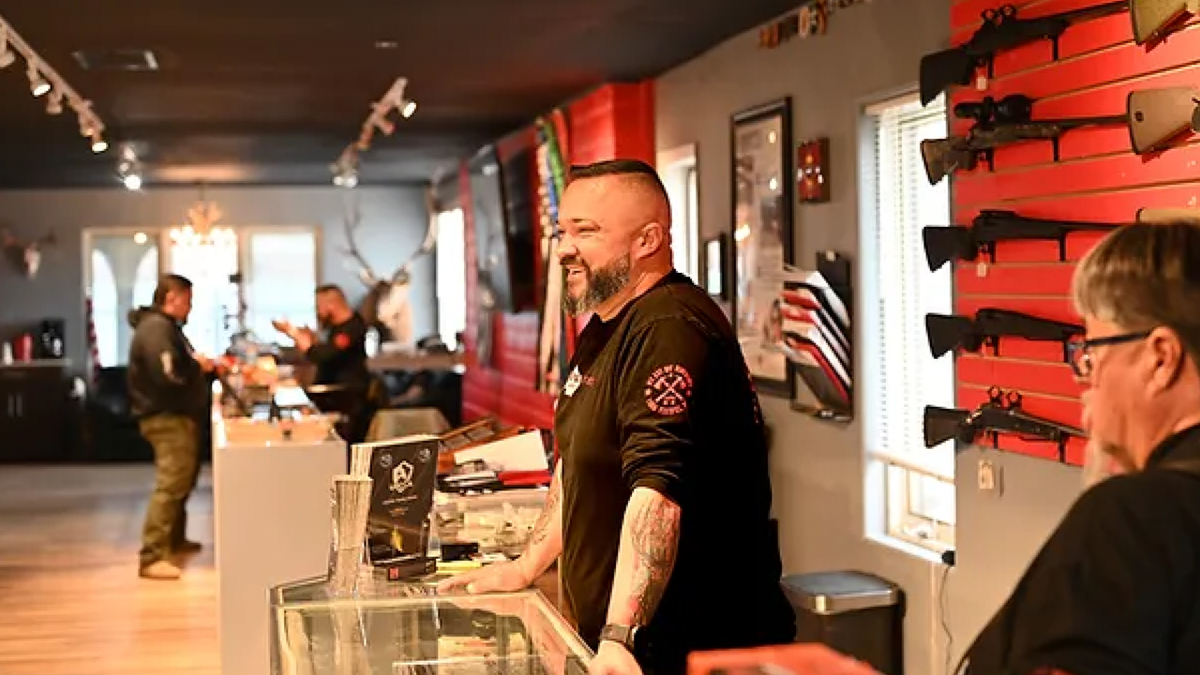 Indigenous Arms 1680 Ltd. Co. owner Joe Talachy. (Indigenous Arms 1680 Ltd. Co.)
New Mexico has one of the largest Native American populations in the U.S., with roughly 10% of the state's 2.1 million residents identifying as Native.
Initiatives focusing on missing and murdered Indigenous people are at the heart of Talachy's efforts to train Americans on self-defense, explaining that when tragedy or crime strikes, people only have seconds to react. Even the best law enforcement agencies in the nation struggle to quickly respond to crimes, while on rural tribal lands, the response times can be longer due to how the areas are spread out.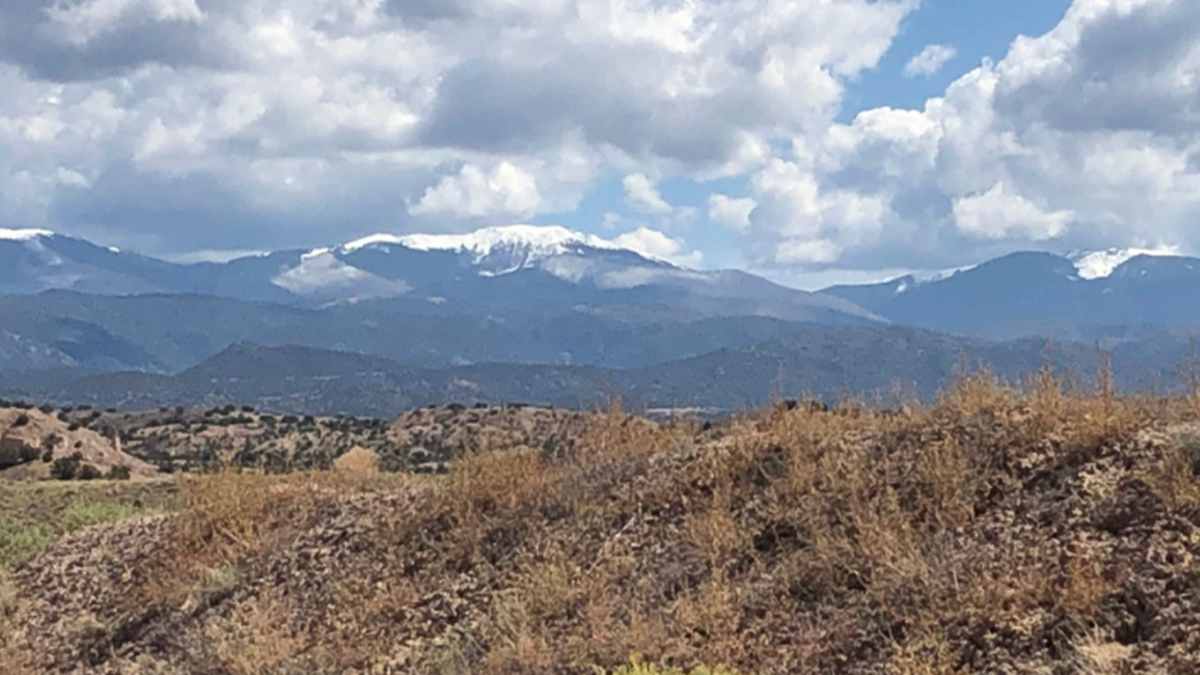 Outdoor range used for training at Indigenous Arms. (Indigenous Arms 1680 Ltd. Co.)
"Even for the best law enforcement officers or best law enforcement agencies are going to struggle to be there immediately. Critical situations happen within a few seconds, much less waiting for a 10, 15 minute response time, especially here in rural New Mexico."
NRA DIGS UP HISTORY TO PUSH BACK ON KAMALA HARRIS' CLAIM ON 'ASSAULT' BAN
"So, ultimately my goal was to help people make a decision to protect themselves and help give them the tools and training that they need to do so," Talachy said of opening Indigenous Arms.
The tribal officer said that he takes crime issues personally, pointing to how his older sister was murdered as a little girl and that he was born in an Illinois prison after his biological mother was incarcerated.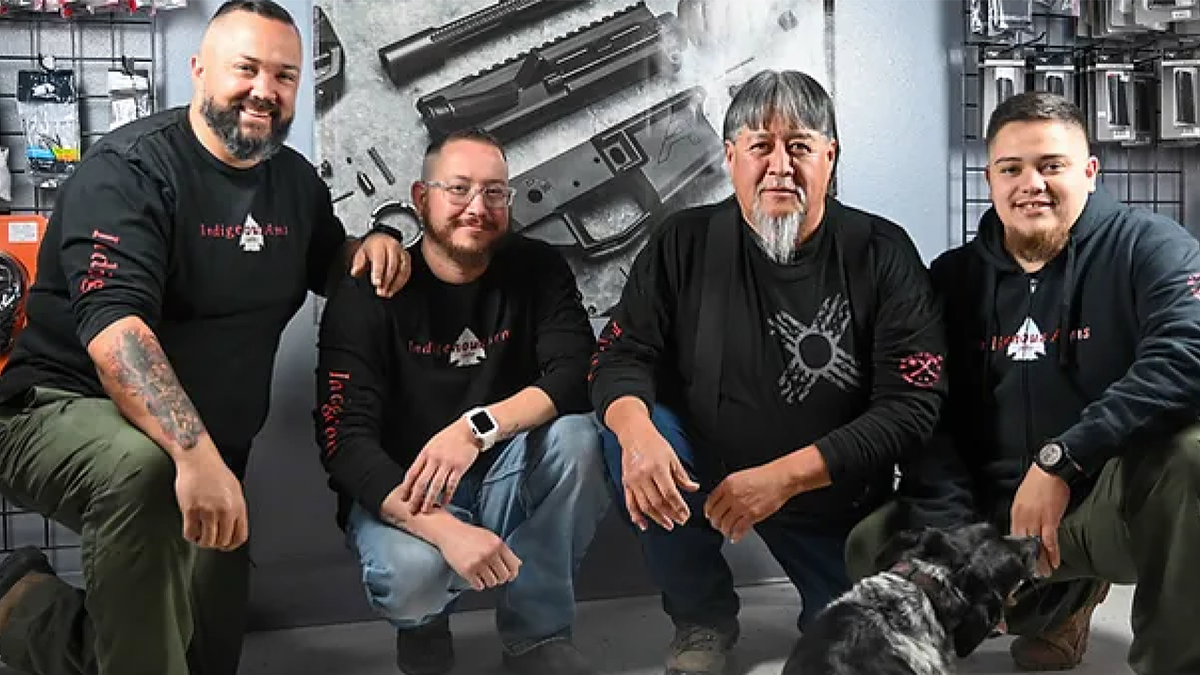 The Indigenous Arms 1680 Ltd. Co. team, with owner Joe Talachy on far left. (Indigenous Arms 1680 Ltd. Co.)
"It was up there [in Illinois] that I was conceived and born while she was in prison. And I was able to be adopted back into my tribe when I was about 4 years old. So I had the opportunity to come back. I was raised by a good family. I ended up going to boarding school from seventh to 10th or 11th grade — Catholic Indian boarding school," Talachy said. "It's been a journey."
WOMEN GUN OWNERS SLAM BIDEN'S SOTU DEMAND TO 'BAN ASSAULT WEAPONS NOW': 'JOE, COME AND TAKE IT'
"Crime in tribes and the Missing and Murdered Indigenous People initiatives going on, that kind of holds a place in my heart. I kind of take it personally, given the trauma that my family has experienced."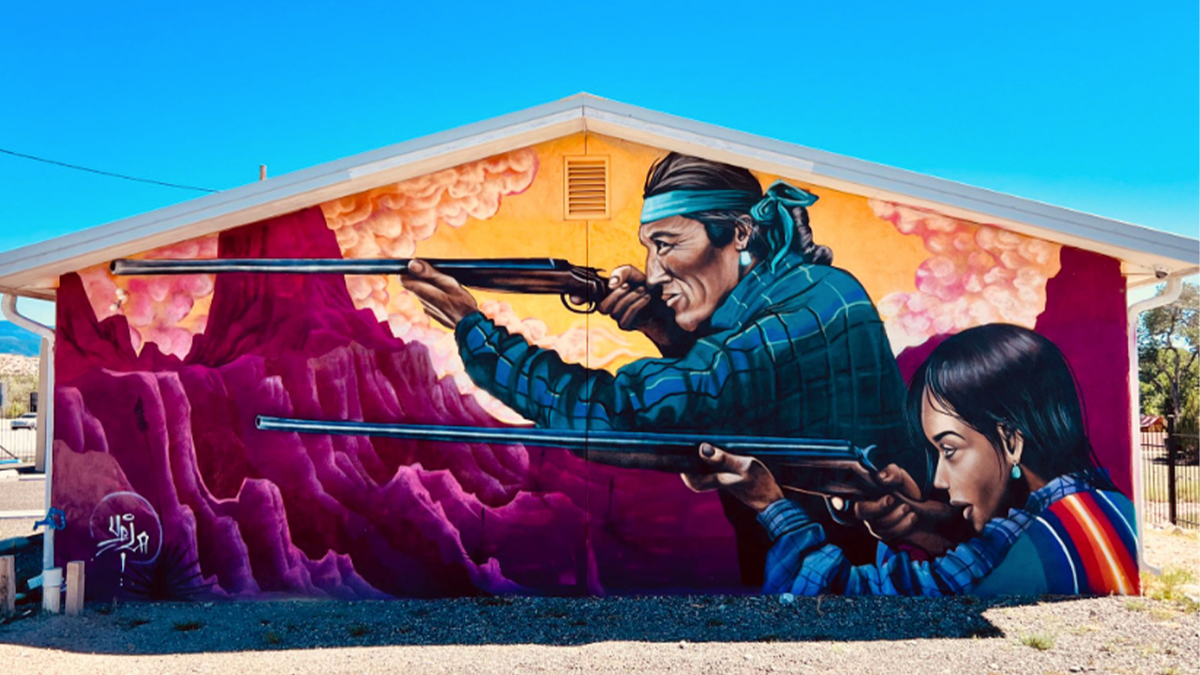 A mural on Indigenous Arms 1680's building. (Indigenous Arms 1680 Ltd. Co.)
Rob Chadwick, director of the education and training group for the USCCA, told Fox News Digital that as crime trends continue across the nation, the Second Amendment group remains committed to training Americans on how to best protect themselves from potential violence.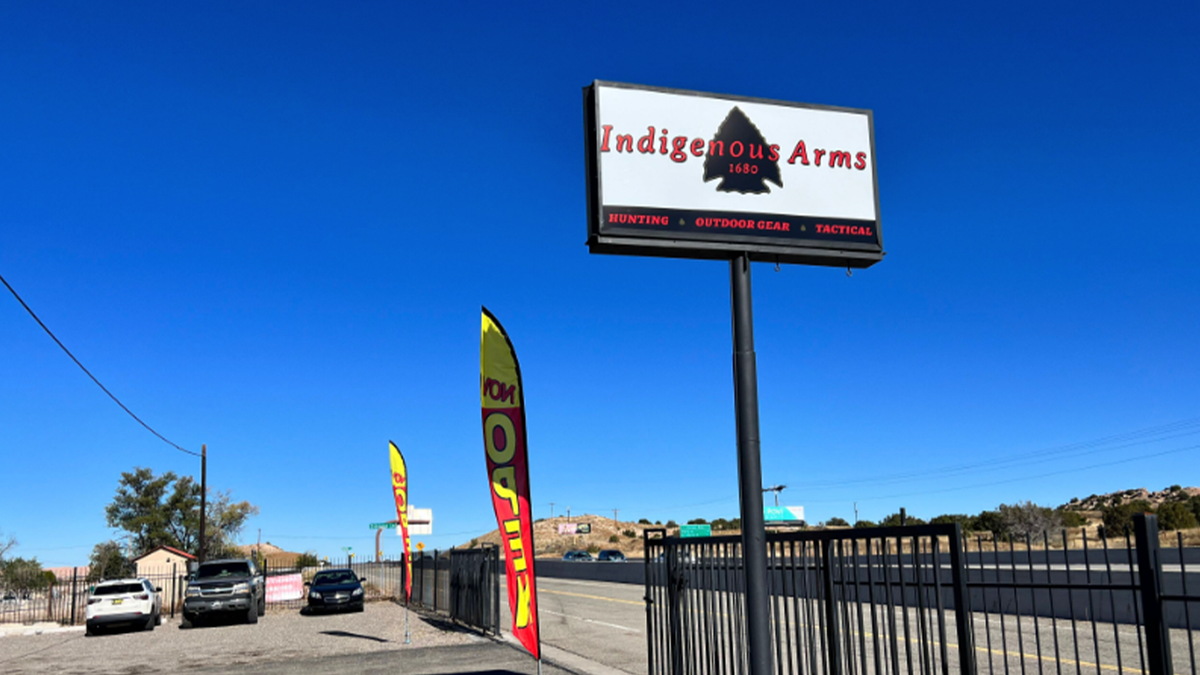 Sign for Indigenous Arms 1680 in Santa Fe, New Mexico. (Indigenous Arms 1680 Ltd. Co.)
"As crime continues to rise across the country, the USCCA is committed to training as many individuals from as many communities as possible to protect themselves and their loved ones. Our extensive network of over 10,000 instructors can cater to the diverse needs of people across various backgrounds because they live and work in the communities they serve," Chadwick said.
CLICK HERE TO GET THE FOX NEWS APP
"By offering a range of classes and tools, we're fostering a community of empowered individuals equipped to navigate potential threats. Our mission continues to be very simple: save lives."