close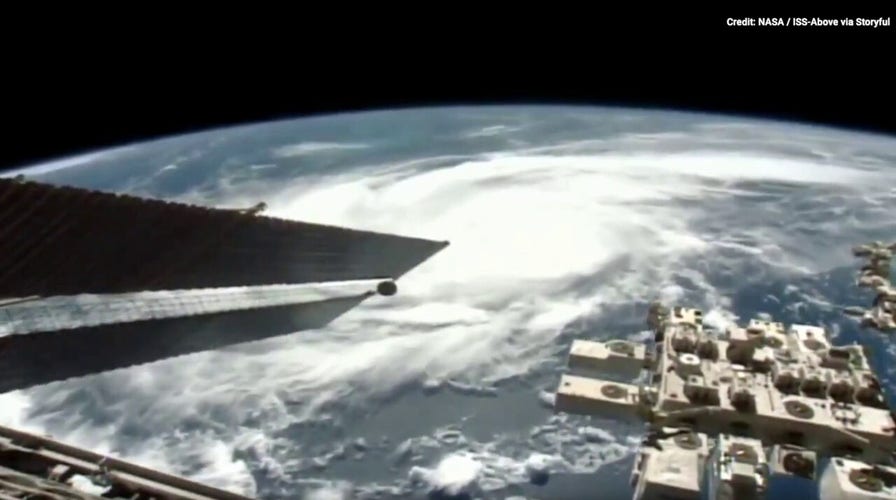 Video
Striking footage from the International Space Station shows Hurricane Idalia approaching Florida's coast
The International Space Station captured an aerial view of Hurricane Idalia as it closed in on Florida's coast ahead of its landfall. 
NASA released footage of Hurricane Idalia captured from the International Space Station (ISS) as the storm struck Florida on Wednesday.
NASA live-streamed footage of the storm on X, the platform formerly known as Twitter, as the ISS flew over the massive storm. Idalia made landfall Wednesday morning as a Category 3 hurricane, triggering a massive response from Florida Gov. Ron DeSantis' administration.
By 11 a.m. ET Wednesday, the storm was a Category 1, with sustained winds of 90 mph, and its impact was being felt in Georgia, according to the National Oceanic and Atmospheric Administration. Authorities continue to urge caution as, despite the slight decline, the storm remains dangerous and potentially life-threatening.
Idalia produced storm surges that reached several feet in some areas and brought damaging winds that howled up to 130 miles per hour at one point, according to the National Hurricane Center. It also caused flooding that completely encompassed Floridian roadways when it passed the Apalachee Bay and made landfall over Florida's Big Bend region, where the peninsula merges into the panhandle.
HURRICANE IDALIA MAKES HISTORIC LANDFALL IN FLORIDA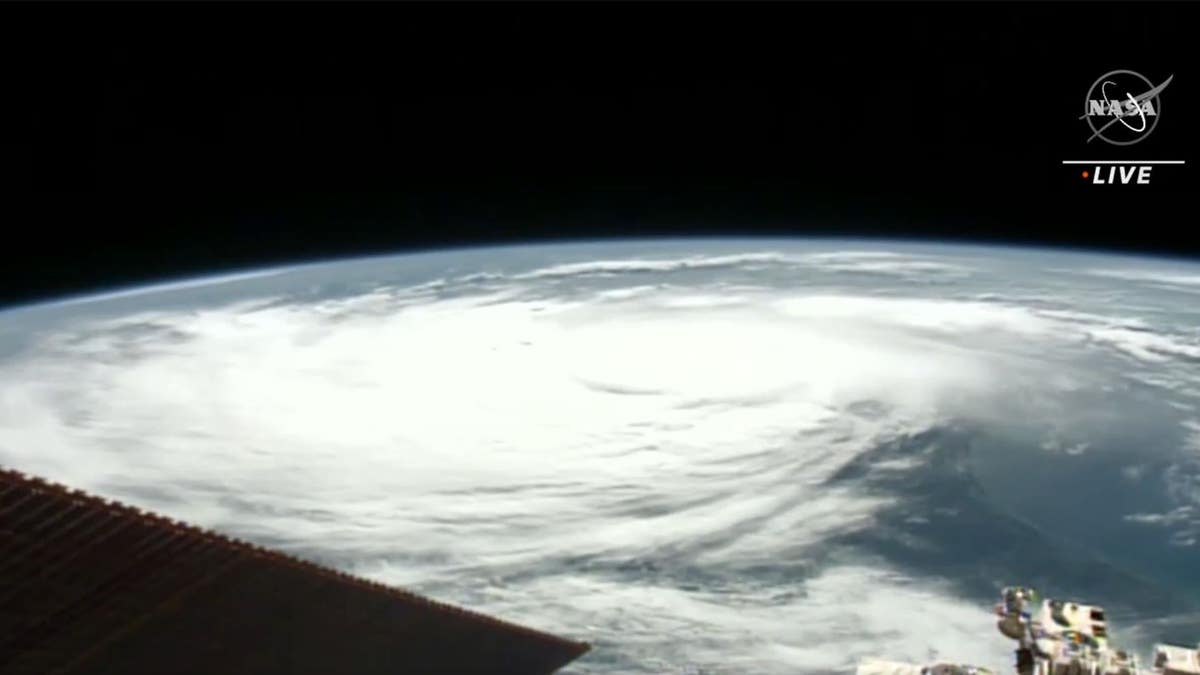 NASA released footage of Hurricane Idalia captured from the International Space Station as the storm struck Florida on Wednesday. (NASA)
The massive storm knocked out power for roughly 270,000 Floridians, as well as 40,000 Georgians. DeSantis said linemen had already gotten power back to 100,000 Florida residents as of late morning.
FLORIDA HURRICANE IDALIA TRACKER: LIVE FUTURE PATH, WATCHES, WARNINGS, SPAGHETTI MODELS AND MORE
"The goal is to get everybody back online as quickly as possible," DeSantis said during a Wednesday press conference, adding that search and rescue efforts would remain throughout the storm's duration, as long as it was safe to do so.
He also said the Florida Department of Transportation had 650 heavy vehicles currently in use and about 30,000 power line personnel tasked with restoring power.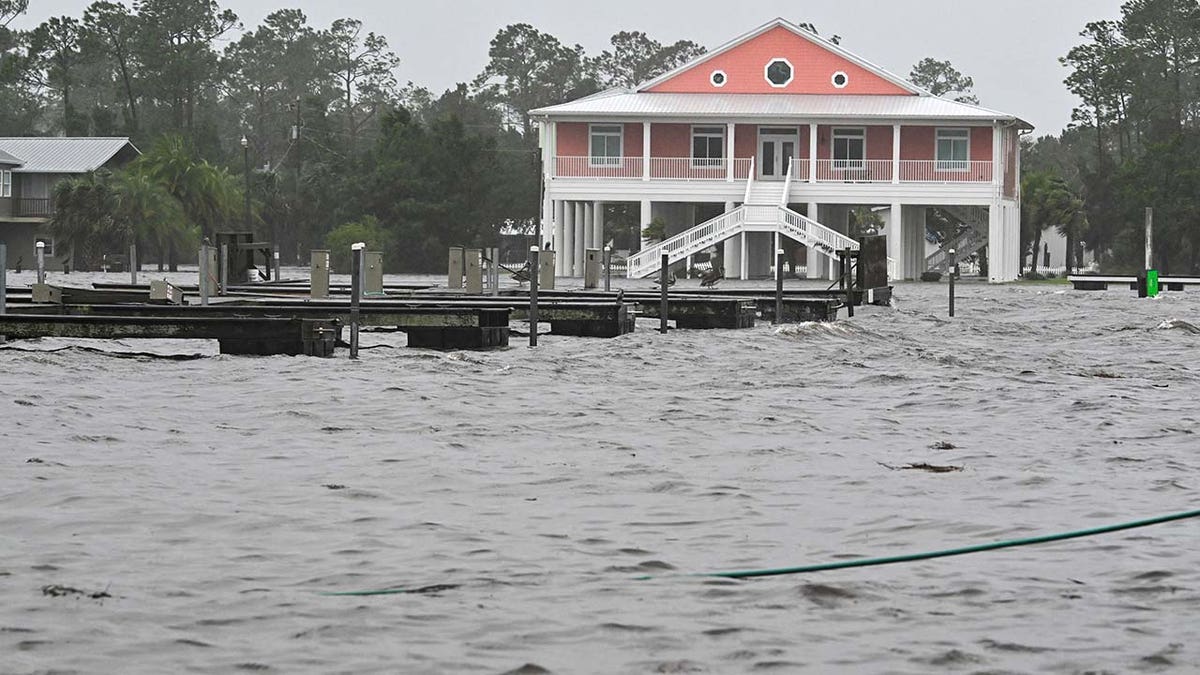 The Steinhatchee Marina is seen flooded in Steinhatchee, Florida, on Aug. 30, 2023, after Hurricane Idalia made landfall. Idalia barreled into the northwest Florida coast as a powerful Category 3 hurricane on Wednesday morning, the U.S. National Hurricane Center said. (Chandan Khanna/AFP via Getty Images)
HURRICANE IDALIA EVACUATIONS IN FLORIDA: THE DANGERS, STORM SAFETY TIPS AND EMERGENCY SUPPLY PACKING
State of emergency orders have already been declared in at least 50 counties across Florida. Dozens of school districts also canceled classes for the days surrounding the storm.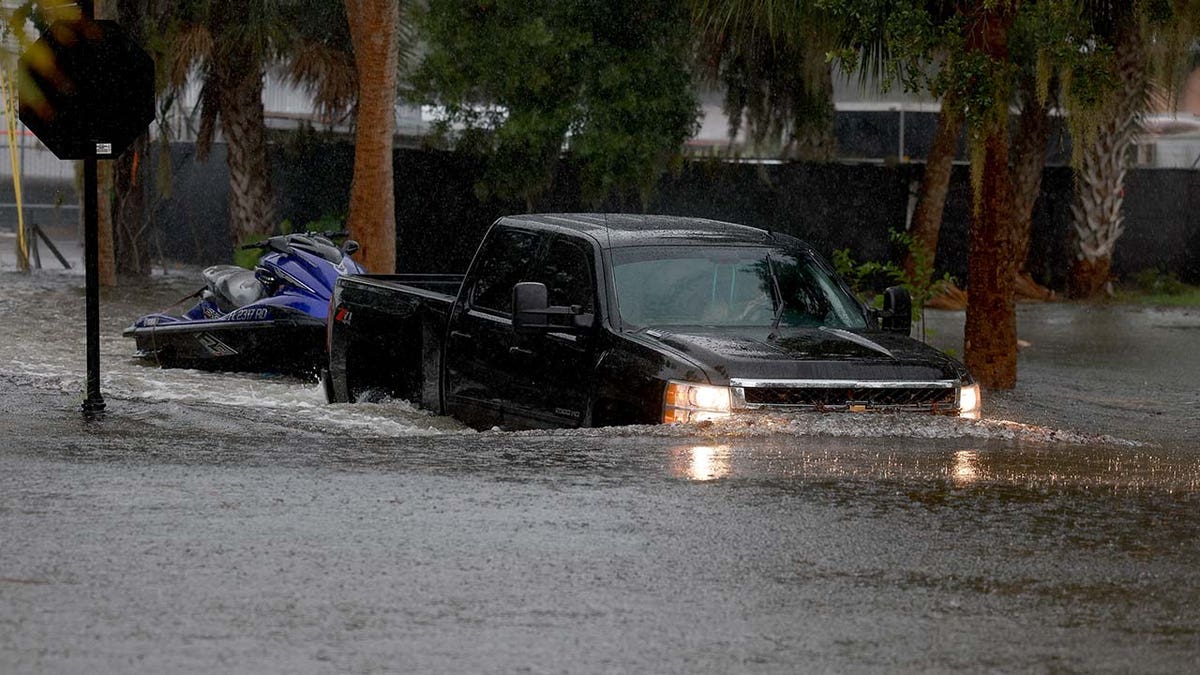 A truck passes through flooded streets caused by Hurricane Idalia passing offshore on Aug. 30, 2023 in Tarpon Springs, Florida. Hurricane Idalia is hitting the Big Bend area of Florida. (Joe Raedle/Getty Images)
CLICK HERE TO GET THE FOX NEWS APP
Georgia Gov. Brian Kemp is also coordinating his state's response to the hurricane, as his state deals with the storm.
Fox News' Lawrence Richard contributed to this report.
Anders Hagstrom is a reporter with Fox News Digital covering national politics and major breaking news events. Send tips to [email protected], or on Twitter: @Hagstrom_Anders.