close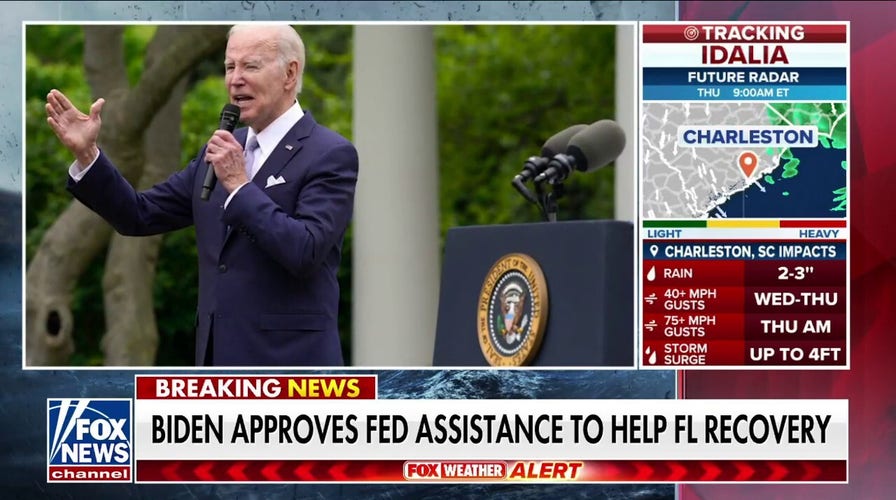 Video
Biden admin approves federal aid to help Floridians recover from Hurricane Idalia
Fox News' Peter Doocy reports the latest from the White House. 
The Florida National Guard says it has been "fully activated" for Hurricane Idalia response operations following the storm's landfall as a Category 3 earlier this morning.
The Guard, at the direction of Florida Gov. Ron DeSantis, has around 5,500 personnel taking part in the effort.
"The 53rd Infantry Brigade Combat Team is conducting immediate response operations with multi-purpose units in western coastal counties. We also have units providing reinforcement throughout central and northeast Florida, as well as providing support to the State Logistics Response Center (SLRC) and County Emergency Operation Centers (EOC)," it said in a statement.
"Mobilized units are postured to support humanitarian assistance, route clearance, search and rescue, traffic control, aviation, and security missions throughout the area of operations," the statement added.
HURRICANE IDALIA MAKES LANDFALL OVER FLORIDA'S BIG BEND REGION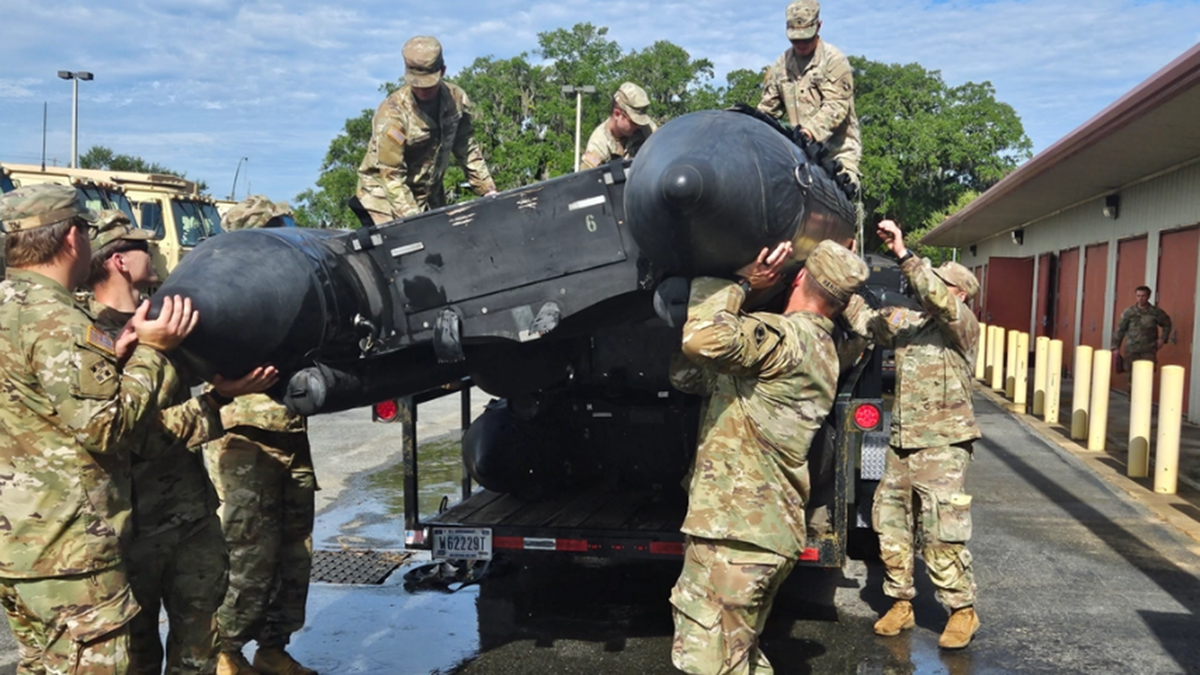 Florida National Guard soldiers in Tallahassee, Florida, prepare boats on Tuesday, Aug. 29, 2023 for search and rescue operations. (Photo by Spc. Christian Wilson/107th Mobile Public Affairs Detachment )
The Florida National Guard also said it is "well-equipped, with assets including high-wheeled vehicles, helicopters, boats, and more."
More than 2,400 "high mobility" and "high-water vehicles" are available for storm response operations, as well as 14 helicopters and "23 small watercraft ready to support search and rescue and reconnaissance missions."
Idalia produced storm surges that reached several feet in some areas and brought damaging winds that howled up to 130 miles per hour at one point, according to the National Hurricane Center. It also caused flooding that has completely encompassed Floridian roadways when it passed the Apalachee Bay and made landfall over Florida's Big Bend region, where the peninsula merges into the panhandle.
HURRICANE IDALIA TRACKER: LIVE FUTURE PATH, WATCHES, WARNINGS, SPAGHETTI MODELS AND MORE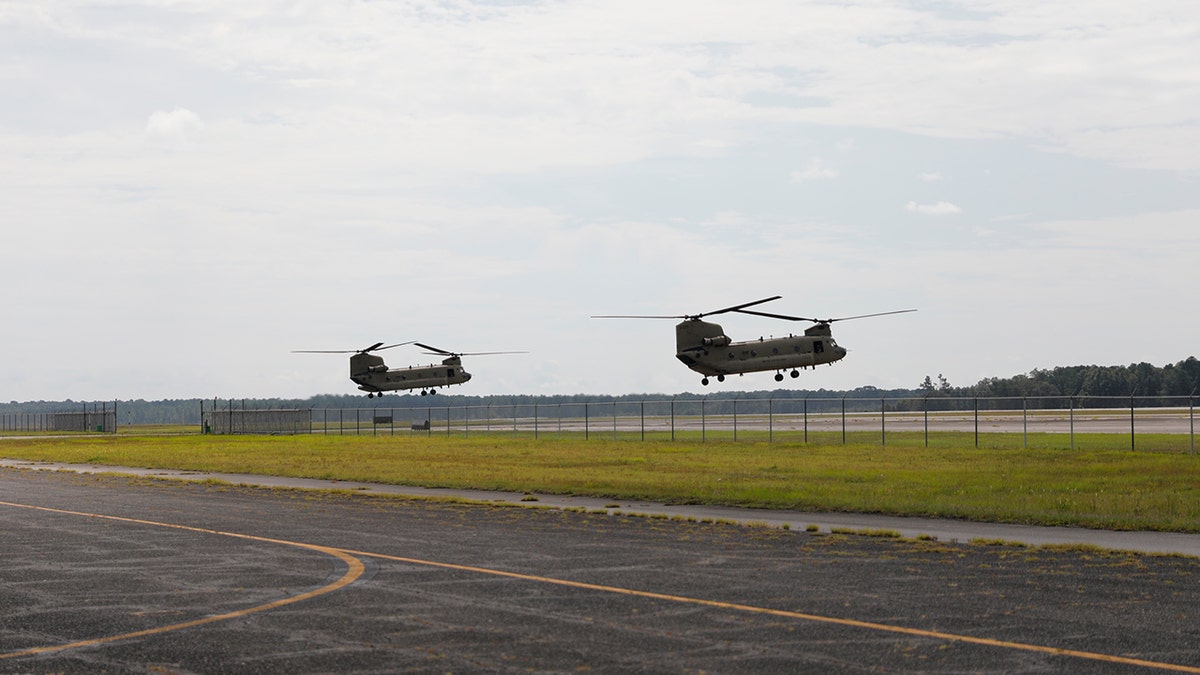 Florida Army National Guard soldiers with the 1-111th Aviation Regiment load pallets of water and Meals Ready-To-Eat to be distributed to citizens affected by Hurricane Idalia onto a CH-47F Chinook helicopter at Cecil Field, Florida, on Tuesday. (Florida Army National Guard)
It is directly impacting Gainesville, Jacksonville, Tallahassee, Dowling Park, Lake City, Cedar Key, Chiefland, Newberry, Cross City, Apalachicola and Perry. Its impact will also be felt in Orlando, Spring Hill, Bradenton, Bartow, Ocala, Lake Placid, Tampa, Sarasota and Fort Myers.
By 11 a.m. Wednesday, the hurricane was a Category 1, with sustained winds of 90 mph, and its impact was being felt in Georgia, according to the National Oceanic and Atmospheric Administration. Authorities continue to urge caution as, despite the slight decline, the storm remains dangerous and potentially life-threatening.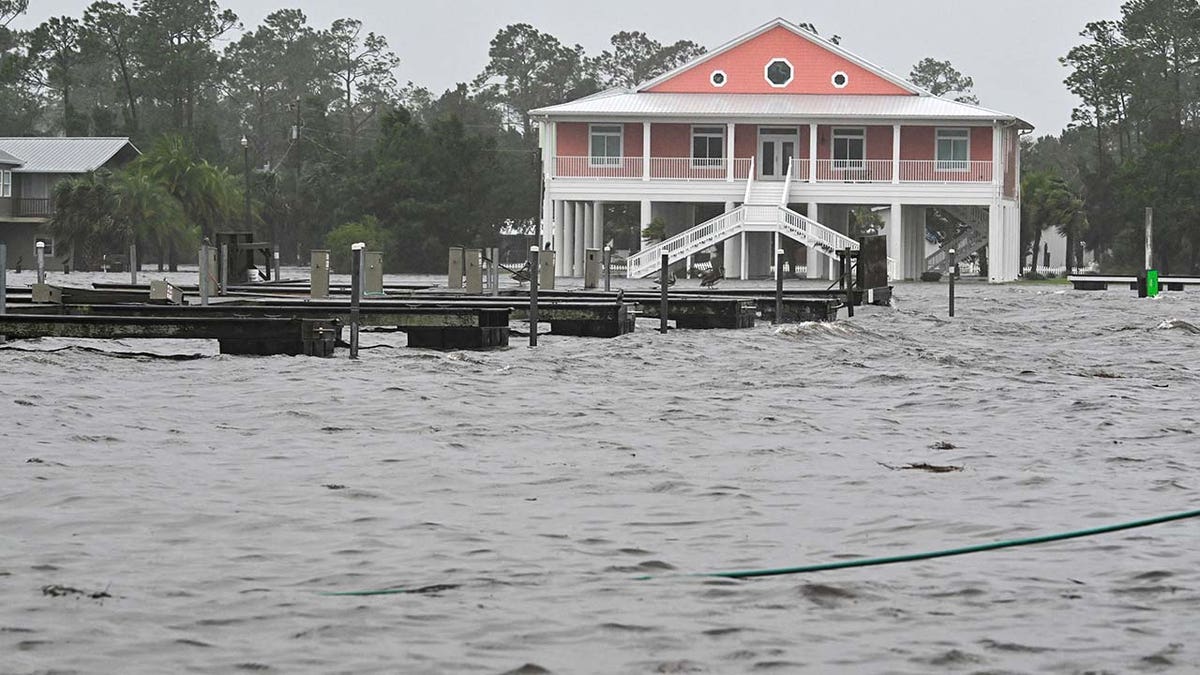 The Steinhatchee Marina is seen flooded in Steinhatchee, Florida, on Aug. 30, 2023 after Hurricane Idalia made landfall. (Chandan Khanna/AFP via Getty Images)
CLICK HERE TO GET THE FOX NEWS APP
Over 270,000 Florida residents and at least 60,000 Georgia residents were without power as of midday Wednesday, according to PowerOutage.us.
Fox News' Liz Friden and Lawrence Richard contributed to this report.
Greg Norman is a reporter at Fox News Digital.