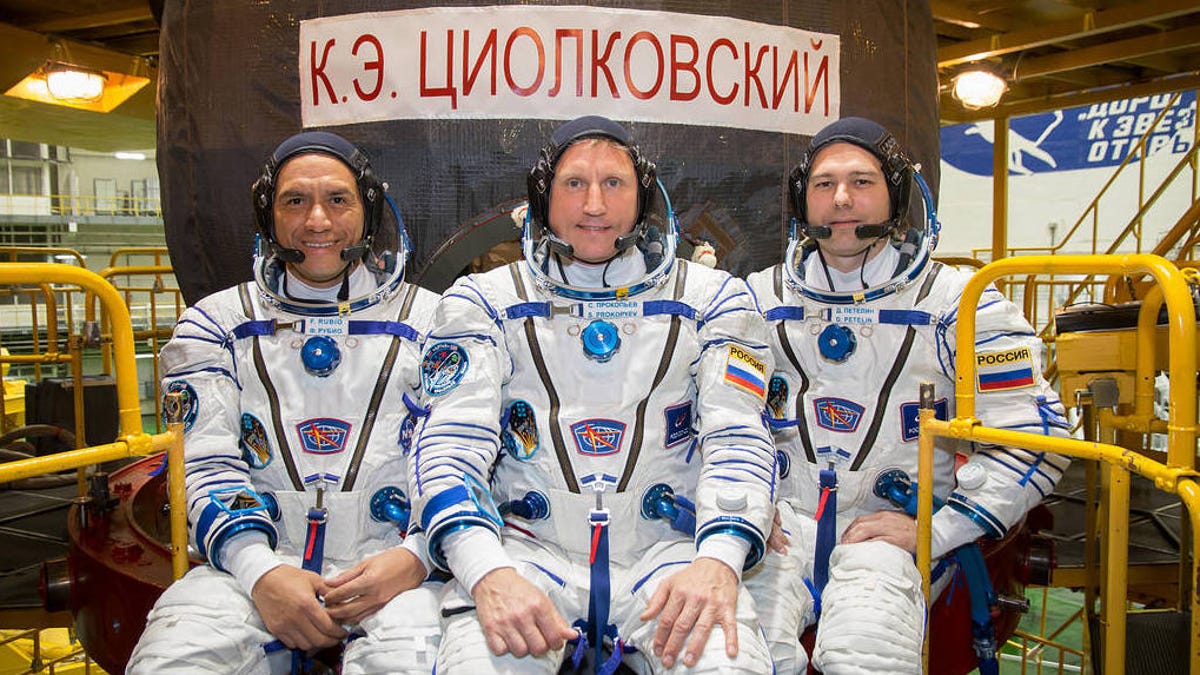 From left, astronaut Frank Rubio and cosmonauts Sergey Prokopyev and Dmitri Petelin before their September launch.
NASA/Victor Zelentsov
There have been tense moments since Russia's Soyuz MS-22, which is docked to the International Space Station, sprung a coolant leak in December. NASA and Roscosmos have declared the Soyuz unfit to carry crew back to Earth. 
Here's what will happen instead.
NASA and Roscosmos hosted a joint media briefing on Wednesday to detail their plans for getting NASA astronaut Frank Rubio and Russian cosmonauts Sergey Prokopyev and Dmitry Petelin back home. Roscosmos will launch its next planned Soyuz MS-23 mission empty so the trio can get a safe ride back in a fully intact spacecraft. 
Soyuz MS-22 will then leave the ISS with no crew because Roscosmos is concerned that its crew compartment could get too hot and humid with the cooling system compromised.  
See also…

Micrometeorite May Have Smacked International Space Station's Soyuz Spacecraft
NASA Considers SpaceX as Emergency Return Option for Stranded ISS Crew
There are currently seven people on the ISS. The three who rode up on Soyuz MS-22 will work on the space station several months longer than planned. They were originally supposed to return in March. 
NASA floated the idea of using a SpaceX Crew Dragon capsule as a backup, but that won't be necessary if the current plan works out. It will be a Soyuz-for-Soyuz swap.
"We're not calling it a rescue Soyuz," Joel Montalbano, NASA's space station program manager, said during the briefing. It's a "replacement Soyuz."
Roscosmos and NASA agree that Soyuz MS-22 was likely damaged by a tiny space rock called a micrometeoroid.  Sergei Krikalev, the Roscosmos human space flight program's executive director, said the particle was probably about 1 millimeter in diameter.
International Space Station shines in glamour shots from SpaceX Crew Dragon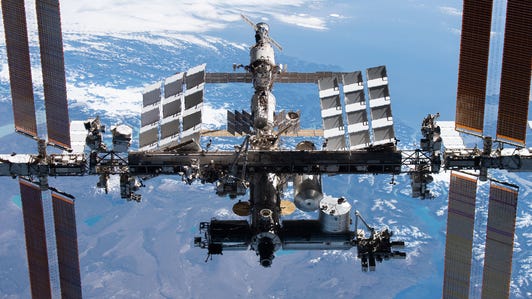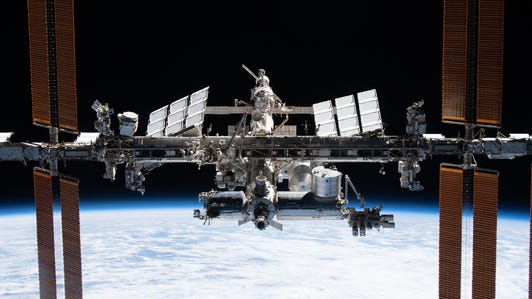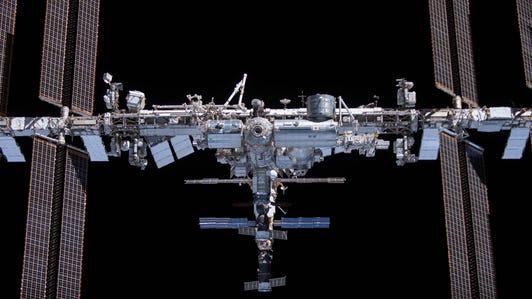 +7 more
See all photos
The spacecrafts that are used to reach the ISS also act as life rafts in case of an emergency on the station. Krikalev said MS-22 could still act as a last-resort safety system if absolutely necessary.
NASA and Roscosmos are still working out a schedule, but Soyuz MS-23 is expected to launch Feb. 20. Montalbano joked that he may have to fly more ice cream to the station to reward Rubio, Prokopyev and Petelin for their extended stay.