Former House Speaker Nancy Pelosi had priests come to her San Francisco home to preform an "exorcism" after her husband was severely attacked in November, according to her daughter.
Alexandra Pelosi, the daughter of Nancy Pelosi, told the New York Times that her mother called priests to perform an exorcism of the house over Thanksgiving, just weeks after David DePape allegedly attacked Paul Pelosi with a hammer.
Nancy Pelosi, her daughter said, felt "guilty" that her husband was injured by a man who was looking for her.
"I think that weighed really heavy on her soul. I think she felt really guilty. I think that really broke her. Over Thanksgiving, she had priests coming, trying to have an exorcism of the house and having prayer services," Alexandra Pelosi told the New York Times.
"He's a strong person, athletic. This has been tough. It's going to be about three or four more months before he's really back to normal," she added.
PAUL PELOSI ATTACK: NEIGHBORS DESCRIBE SUSPECT AS 'ODD,' SAY HIS 'INTENTION' WAS TO 'TRAUMATIZE NANCY PELOSI'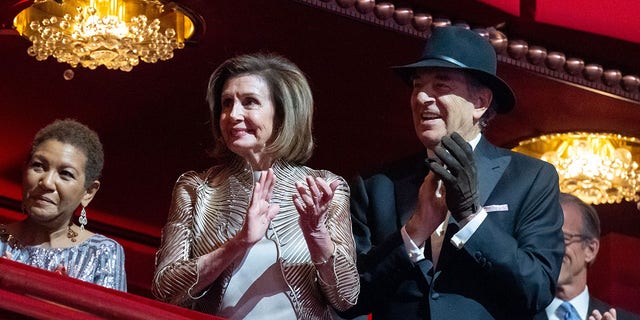 US House Speaker Nancy Pelosi (D-CA) and husband Paul Pelosi attend the 45th Kennedy Center Honors at the John F. Kennedy Center for the Performing Arts in Washington, DC, on December 4, 2022. 
(Photo by Saul Loeb/AFP via Getty Images)
San Francisco District Attorney Brooke Jenkins said that DePape entered the Pelosi's San Francisco house during the early morning hours of Oct. 28 through a rear glass door and went into a bedroom where Paul Pelosi was sleeping. Paul Pelosi attempted to use a phone in the in-home elevator, but Jenkins said that DePape blocked him from doing so.
Paul Pelosi eventually escaped to a bathroom and dialed 911, Jenkins said.
NANCY PELOSI BREAKS SILENCE ON HUSBAND PAUL'S ATTACK: 'HEARTBROKEN AND TRAUMATIZED'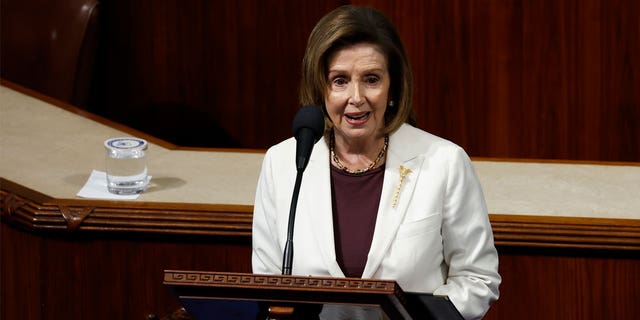 U.S. Speaker of the House Nancy Pelosi (D-CA) delivers remarks from the House Chambers of the U.S. Capitol Building on November 17, 2022 in Washington, DC.
(Anna Moneymaker/Getty Images)
Once police arrived at the residence, officers observed Paul Pelosi and DePape struggling over a hammer. When officers told the men to drop the hammer, DePape began attacking Paul Pelosi, according to San Francisco police.
DePape is being charged with attempted murder, residential burglary, assault with a deadly weapon and elder abuse, among others. He has pleaded not guilty. He's also facing several federal charges, which combined with the state-level charges, could land him in jail for decades if found guilty.
CLICK HERE TO GET THE FOX NEWS APP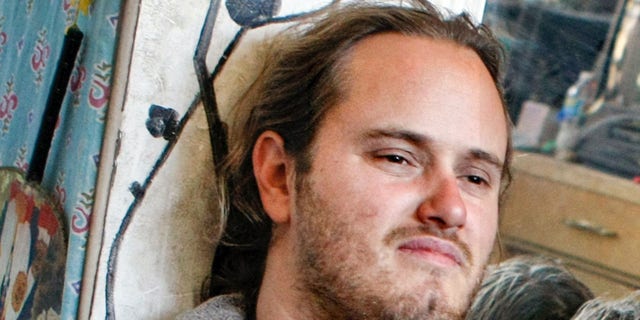 David DePape in Berkeley, California, on Dec. 13, 2013.
(Michael Short/San Francisco Chronicle via Getty Images)
According to a federal affidavit, DePape told police he initially intended to hold former Speaker Pelosi hostage and interrogate her.
"If Nancy were to tell DePape the 'truth,' he would let her go, and if she 'lied,' he was going to break 'her kneecaps,'" the affidavit stated.