close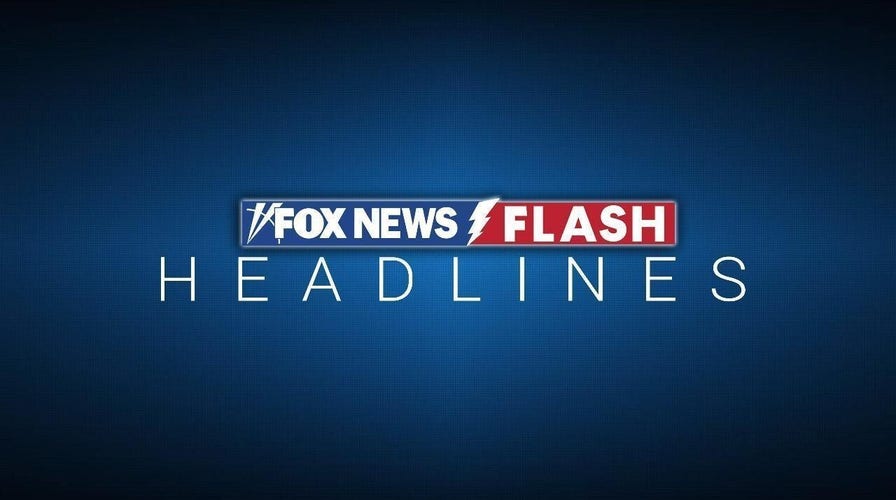 Video
Fox News Flash top headlines for March 30
Fox News Flash top headlines are here. Check out what's clicking on Foxnews.com.
Air strikes by Myanmar's military on a village in the country's northwest on Thursday killed at least eight civilians, including two children, according to members of a rebel ethnic minority group and independent media reports.
The attack on Khuafo village, just north of Thantlang, a major town in Chin state near the Indian border, also wounded 20 people, they said. It came three days after Senior Gen. Min Aung Hlaing, the head of Myanmar's ruling military council, said in a speech for Armed Forces Day that the military needs to take decisive action against the forces challenging its control.
The country's independent online media reported the aerial bombardment, but there were no immediate reports about it in the state-controlled media.
MYANMAR AIR STRIKE DESTROYS 2 VILLAGES INHABITED BY ETHNIC REBEL FORCES, KILLS 5
Myanmar has been in turmoil since the military overthrew the elected government of civilian leader Aung San Suu Kyi in February 2021, triggering widespread popular opposition. After peaceful demonstrations were put down with lethal force, many opponents of military rule took up arms, and large parts of the country are now embroiled in conflict.
The pro-democracy resistance that arose allied itself with several ethnic minorities, including the Chin, that have been carrying out an armed struggle for decades seeking greater autonomy. The military has sought to suppress such opposition with air and artillery strikes, with civilians often the victims. More than 1 million people have been displaced by the army's offensives since the takeover.
Salai Htet Ni, a spokesperson for the Chin National Front, an ethnic rebel group closely linked to the pro-democracy movement, said two jet fighters dropped four bombs on Khuafo village, about 3 miles north of Thantlang, killing a group of civilians, including two children.
Many of the more than 60 houses in the village were destroyed by fire, he said.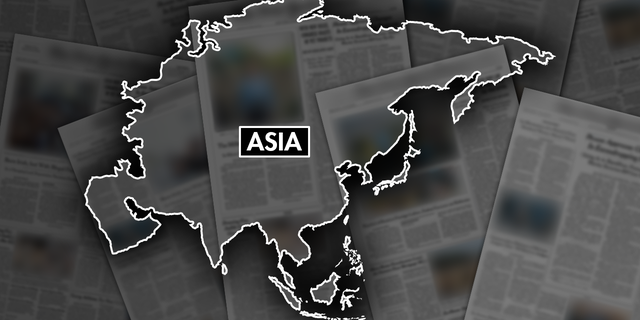 Myanmars military government has reportedly killed eight civilians in an airstrike in an ongoing struggle with rebel forces. (Fox News)
Another member of the group who is staying at its camp in Thantlang said a Mi-35 helicopter fired a machine gun at the village as the jet fighters were dropping bombs. According to a list of the dead he received, five were female and three male, and they ranged in age from 6 to 40. He spoke to The Associated Press on condition of anonymity because he feared reprisals from the military.
According to the Assistance Association for Political Prisoners, an exile group that monitors human rights in Myanmar, at least 3,182 civilians have been killed by the security forces since the army seized power.
In January, military planes bombed the headquarters of the Chin National Front in Thantlang, killing five members of its armed wing, the Chin National Army, and damaging a clinic and other buildings.
There is currently no active fighting near Thantlang between the resistance forces and the army. More than 10,000 residents of Thantlang fled the town when intense fighting took place in late 2021, some staying temporarily in nearby villages including Khuafo and others seeking shelter across the border in Mizoram, India.
The resistance forces in Myanmar have been able to prevent the military from taking firm control of large areas of the country, but have a great disadvantage in weapons, particularly in countering air attacks.
Supporters of the resistance advocate banning or limiting the sale of aviation fuel to Myanmar to cripple the military's advantage in air power. Many Western nations already have imposed arms embargoes on the military government, and in the past week the United States and Britain have enacted new sanctions targeting individuals and companies involved in supplying jet fuel to Myanmar.
MYANMAR'S MILITARY GOVERNMENT ACCUSES REBEL FORCES OF SHOOTING AT PASSENGER PLANE
On Wednesday, the military government took another major step in its ongoing campaign to cripple its political opponents, dissolving dozens of opposition parties including that of ousted leader Suu Kyi for not meeting a registration deadline ahead of a promised election.
Suu Kyi's National League for Democracy, one of 40 parties ordered dissolved by the military-appointed election commission, had already announced that it would not register, denouncing the polls as a sham.
On Thursday, a spokesperson for U.N. Secretary-General Antonio Guterres said he was "deeply concerned" by reports of the dissolution of the parties.
"Any attempts to undermine democratic institutions and processes will only deepen the crisis and delay the return to a fully democratic and inclusive Myanmar," spokesperson Stephane Dujarric said.
CLICK HERE TO GET THE FOX NEWS APP
The U.N. chief "renews his call on neighboring countries and other member states to urge the military leadership to adhere to inclusive political processes" and reiterates his call for the immediate release of all arbitrarily detained prisoners including Suu Kyi, Dujarric said.