Apple has developed a new feature within its Apple Books app – AI narrators. In addition to having actual people narrate audiobooks, the app now also offers you the option to have your books read to you by digital voices that sound like human narrators.
What exactly is Artificial intelligence (AI)?
CLICK TO GET KURT'S CYBERGUY NEWSLETTER WITH QUICK TIPS, TECH REVIEWS, SECURITY ALERTS AND EASY HOW-TO'S TO MAKE YOU SMARTER
AI is the computer systems simulation of human intelligence processes which include learning, reasoning and self-correction. AI technologies are being developed and used in various applications, including natural language processing, as Apple is doing, robotics, and expert systems for various industries and purposes.
Why is Apple using AI voices to narrate?
Apple decided to make this move to give those books from smaller publishers and less well-known authors a chance to have their books narrated on the platform. Audiobooks are more a platform for much bigger novels and publishing companies who have the budget to make them.
The company has been reaching out to independent publishers over the last several months and offering them a chance to have their audiobooks read by these AI narrators. The agreement was that they would front the cost of the digital recordings yet pay authors royalties on sales, and some publishers agreed.
IPHONE HACK MAKES IT EASY TO USE ONE-HANDED AND REACH EVERYTHING ON SCREEN
With this new feature added, more publishers will have the opportunity to get their books out there, and readers will have access to a larger amount of content.
Is there a bad side to having AI narrators?
The first and probably biggest argument being made against AI narration is that some are worried this may do away with the use of human narrators. Audiobook narration has become a huge industry for VoiceOver artists and actors, especially since the start of the pandemic.
HOW TO CHANGE YOUR FONT SIZE ON AN IPHONE
However, since it costs much more and takes longer to create an audiobook with a human narrator, Apple and other big tech companies may opt to start using AI.
It will mainly depend on how readers respond to having an AI-generated voice narrate to them, as many people may still prefer hearing the liveliness of a human narrator.
The other argument being made is the sense of lower quality control. It has always been safe to assume that the books made into audiobooks are probably some of the best ones out there, considering how much time and money it takes to create them.
However, with the use of AI narration, all that time and money is no longer a concern, and virtually any book (whether it's good or bad) can be made into an audiobook.
HOW TO DICTATE TEXT TO YOUR PHONE AND COMPUTER THE EASY WAY
It's great for publishers who want to get their books out and do not have the means to do so. However, it might take away the special status of having a literary work that is "good enough" to be produced as an audiobook.
How can I listen to these AI narrators?
Open your Apple Books app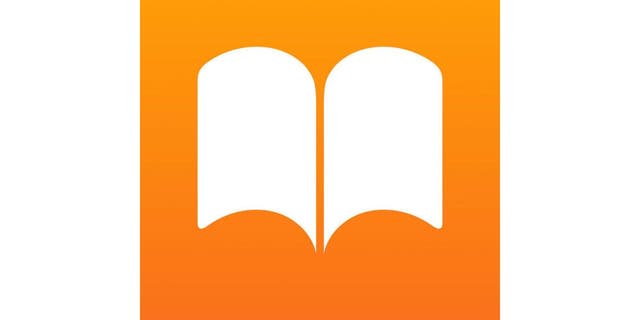 First, open your Apple Books app.
(Kurt Knutsson)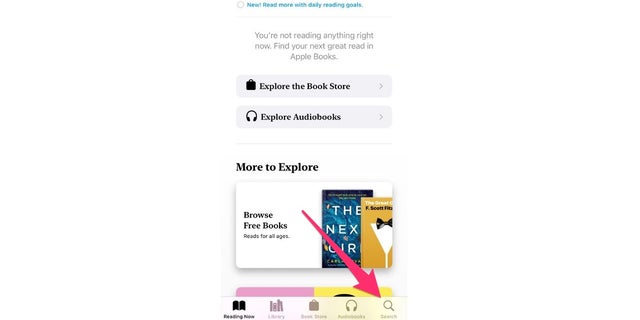 Go to the Search icon in Apple Books.
(Kurt Knutsson)
Type in "Narrated by Apple Books"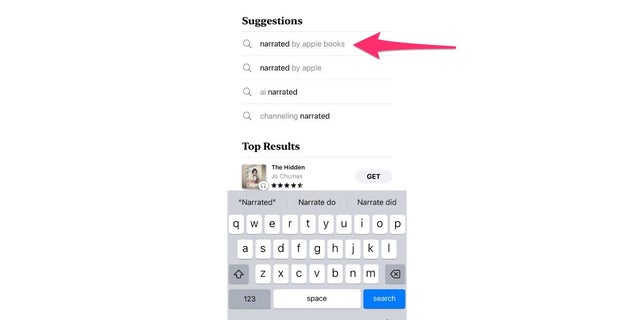 Here's where to find narrated books.
(Kurt Knutsson)
You will be given a list of all the books in the app narrated by Apple Books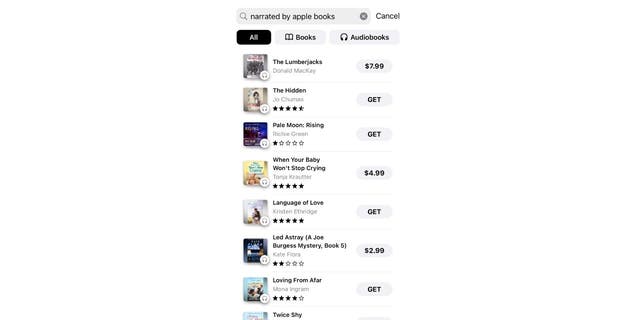 Books in the app narrated by Apple Books.
(Kurt Knutsson)
What do you think of artificial intelligence? Will it make our lives easier… or should we be concerned that this is the beginning of the end of humanity as we know it?
SIMPLE IPHONE HACK MAKES READING EVERY APP EASIER
For more Apple tips, head over to CyberGuy.com and search "Apple" by clicking the magnifying glass at the top of my website. And be sure to subscribe to my free CyberGuy Report Newsletter by clicking the "Free newsletter" link at the top of my website.
CLICK HERE TO GET THE FOX NEWS APP
Copyright 2023 CyberGuy.com. All rights reserved. CyberGuy.com articles and content may contain affiliate links that earn a commission when purchases are made.