close
Video
FBI releases video of missing North Carolina 11-year-old Madalina Cojocari getting off school bus
The FBI released video showing sixth-grader Madalina Cojocari getting off the school bus on Nov. 21, 2022, at 4:59 p.m. in Cornelius, North Carolina.
Police searching for missing North Carolina 11-year-old Madalina Cojocari are asking the public on Friday for more information regarding her mother and a Toyota Prius.
Cojocari has been missing for 46 days as of Friday. She was last seen on video exiting a school bus with other children on Nov. 21 by her home in the upscale Charlotte suburb of Cornelius.
"One of the family members was in the Madison County area of NC," the Cornelius Police Department said on Twitter. "We are seeking firsthand eyewitness information from anyone who may have seen this Toyota Prius or white female in the area of between the dates of November 22, 2022 to December 15, 2022."
The statements were posted alongside images of Cojocari's mother, Diana.
MADALINA COJOCARI: MISSING NORTH CAROLINA GIRL'S MOTHER, STEPDAD INDICTED UNDER POST CASEY ANTHONY CASE STATUTE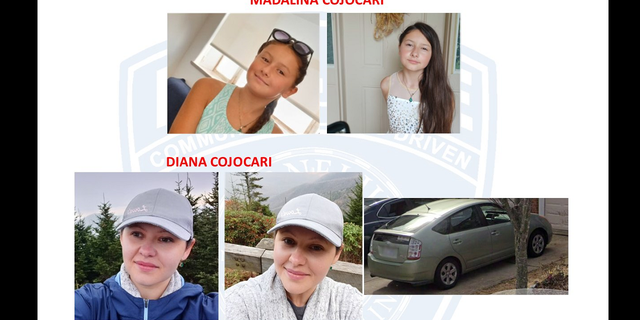 Images released Friday by the Cornelius Police Department in the search for Madalina Cojocari.
(Cornelius Police Department )
Madison County is just over two hours away from Cornelius by car.
Diana Cojocari, 37, and the girl's stepfather, 60-year-old Christopher Palmiter, each were indicted by a grand jury Tuesday on the charge of failing to report the disappearance of a child to law enforcement.
NORTH CAROLINA POLICE PLEAD FOR COJOCARI TIPS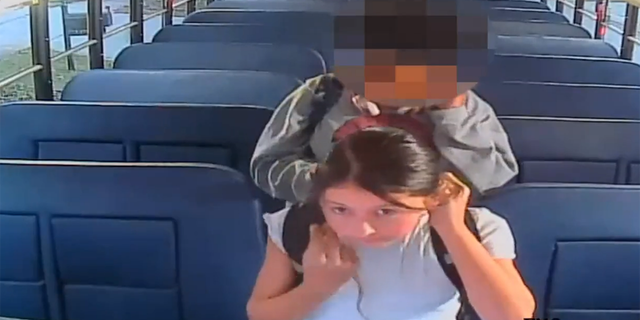 Missing 11-year-old Madalina Cojocari is seen on camera walking off of a school bus at 5 p.m. on Nov. 21, 2022.
(Twitter/@FBICharlotte)
In the Cojocari case, a school resource officer and counselor tried several times to contact the sixth-grader's mother about extended absences, and the woman eventually agreed to bring her daughter to school. Instead, she showed up alone on Dec. 15, according to Cornelius Police Capt. Jennifer Thompson.
CLICK HERE TO GET THE FOX NEWS APP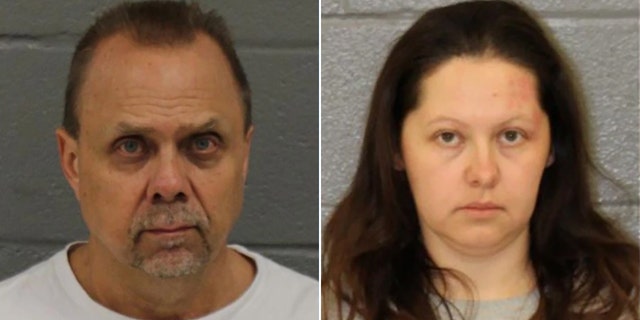 Cornelius police arrested stepfather, Christopher Palmiter, 60, and her mother, Diana Cojocari, for failing to report the disappearance of missing 11-year-old Madalina Cojocari.
(Mecklenburg County Detention Center)
That was when the parents admitted they had not seen the girl for three weeks since Nov. 23, according to the FBI. Palmiter reportedly took a trip to Michigan to visit family around that same time.
The mother and stepfather remain held on $250,000 and $200,000 bonds, respectively, but a judge ordered that the parents surrender their passport should they be released.
Greg Norman is a reporter at Fox News Digital.