Miley Cyrus has come a long way since her hard partying days.
The former Disney star went through a bit of a wild period after she reached adulthood — memorable moments include the singer twerking in music videos and during countless performances, as well as filming her "Wrecking Ball" video nude. Now, Cyrus, 30, has entered into a different phase in her life, and although she's no longer that same person, she says she feels "proud" of that previous period in her life.
In a press release for her latest single, "Used to Be Young," Cyrus said, "This song is about honoring who we've been, loving who we are and celebrating who we will become. I feel proud when reflecting on my past and optimistic when thinking about the future."
MILEY CYRUS: THE EVOLUTION OF THE DISNEY CHANNEL STAR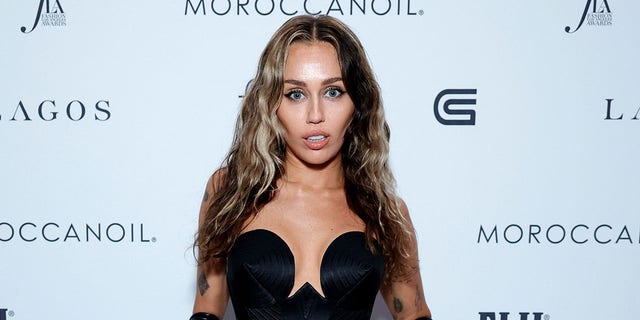 Miley Cyrus just released a new single, "Used to Be Young," after her huge hit, "Flowers." (Stefanie Keenan/Getty Images for Daily Front Row)
"I am grateful to my loyal fans who make my dreams a reality daily," the statement continued. "I am sincerely thankful for the stability of your steadfast support. This song is for you."
The music video features Cyrus standing in front of the camera, sometimes near tears, as she wears a Mickey Mouse t-shirt, an apparent reference to her time on the Disney Channel as "Hannah Montana."
The chorus lyrics say, "I know I used to be crazy / I know I used to be fun / You say I used to be wild / I say I used to be young / You tell me time has done changed me / That's fine, I've had a good run / I know I used to be crazy / That's 'causе I used to be young."
MILEY CYRUS SAYS DOLLY PARTON 'CLUTCHED HER PEARLS' WHEN SHE SUGGESTED THIS
While Cyrus has yet to deliver a breakdown of each lyric, it seems easy enough to imagine what she's referring to when she sings, "I know I used to be crazy."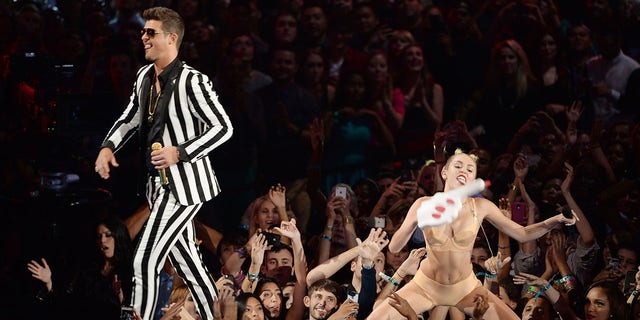 Miley Cyrus gave a widely criticized performance with Robin Thicke at the 2013 MTV Video Music Awards, with the former Disney star wearing flesh-toned underwear and twerking with a foam finger. (Theo Wargo/WireImage)
Leading up to the release of the single, Cyrus also re-released her "Endless Summer Vacation: Backyard Sessions" to include clips of her discussing certain topics. One thing she touched on that happened during her "crazy" period was her memorable feud with Sinead O'Connor.
In 2013, Cyrus released a music video for a song called "Wrecking Ball" that saw the pop star swinging from a huge wrecking ball while naked. In response, O'Connor released an open letter to her that read in part, "I am extremely concerned for you that those around you have led you to believe, or encouraged you in your own belief, that it is in any way 'cool' to be naked and licking sledgehammers in your videos. It is in fact the case that you will obscure your talent by allowing yourself to be pimped, whether it's the music business or yourself doing the pimping."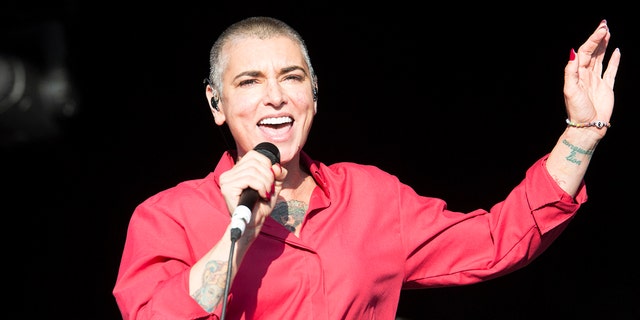 Sinead O'Connor famously criticized Miley Cyrus' "Wrecking Ball" music video. (Rob Ball/Redferns via Getty Images)
In turn, Cyrus took to X, known then as Twitter, and shared a screenshot of O'Connor's profile which, at the time, was full of posts asking for recommendations for a psychiatrist.
CLICK HERE TO SIGN UP FOR THE ENTERTAINMENT NEWSLETTER
In her new special, she explained, "I had no idea about the fragile mental state that she was in and I was also only 20 years old. So I could really only wrap my head around mental illness so much and all that I saw was that another woman had told me that this idea was not my idea."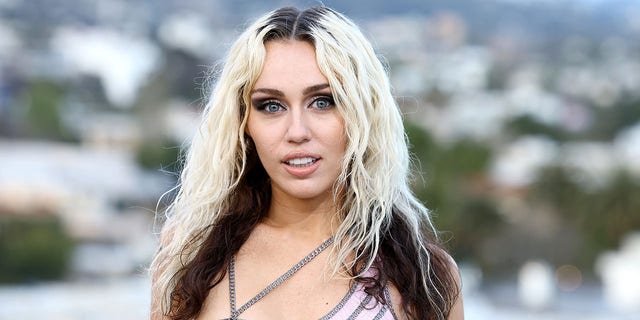 Miley Cyrus' public persona now is much different than it was 10 years ago. (Arturo Holmes/Getty Images)
"I had been judged for so long for my own choices that I was just exhausted and I was in this place where I finally was making my own choices and my own decisions and to have that taken away from me deeply upset me," she continued. "God bless Sinéad O'Connor for real, in all seriousness."
CLICK HERE TO GET THE FOX NEWS APP
She then dedicated a song called "Wonder Woman" to the late O'Connor, who passed away last month.