close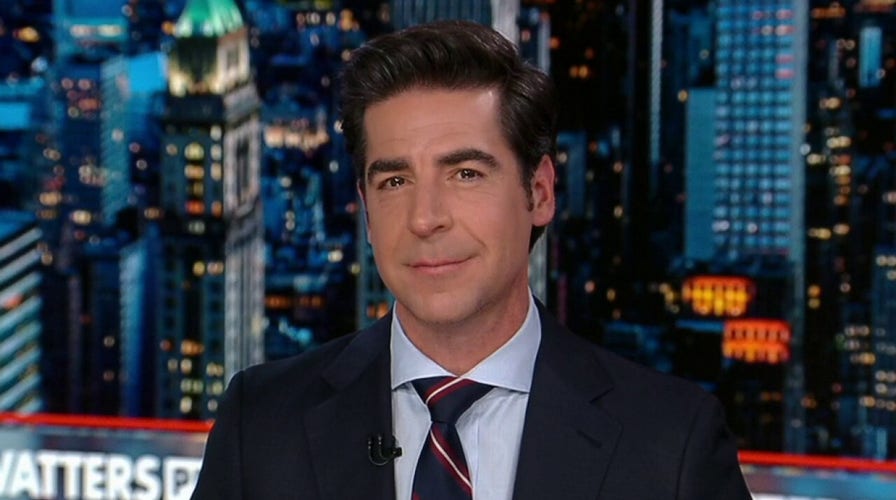 Video
Jesse Watters: Biden has made himself the most successful travel agent
FOX News host Jesse Watters discusses the effects of President Biden's border crisis and says you can now make an appointment to break into the country on 'Jesse Watters Primetime.'
One of the organizers of a migrant caravan of thousands of people traveling through Mexico toward the U.S. southern border claims that Latin American countries are "conspiring against the United States" to fuel the immigration crisis, adding that he believes the "Biden administration has dropped the ball."
"This is not normal. This is being used by the countries to make sure they get what they want from the United States," caravan organizer Irineo Mujica told Real America's Voice on camera. "And Joe Biden has lost. I'm completely stunned. Where is the American intelligence? Don't they know that all the countries are conspiring against the United States to make sure they have this crisis being made so that they can charge for that crisis?"
Mujica, who describes himself as a U.S. citizen and a "human rights defender for almost 70 years," added that he has "never seen worse" and placed blame too on Mexican President Andrés Manuel López Obrador.
"Joe Biden has a lot to learn," Mujica told Real America's Voice. "I think the policies of Joe Biden are worse than the ones that Trump because Trump at least knew what to say to make sure he doesn't fuel immigration. He didn't lose the ball. The United States has lost the respect of all the countries. Obrador has more power to pull them in and make sure he gets what he wants from the United States."
GOP LAWMAKER RIPS BIDEN OFFICIAL OVER SPECIAL AGENTS REASSIGNED TO 'MAKE SANDWICHES' FOR ILLEGAL IMMIGRANTS
Reuters also caught up with Mujica on Tuesday while he was leading a caravan of thousands in southern Mexico.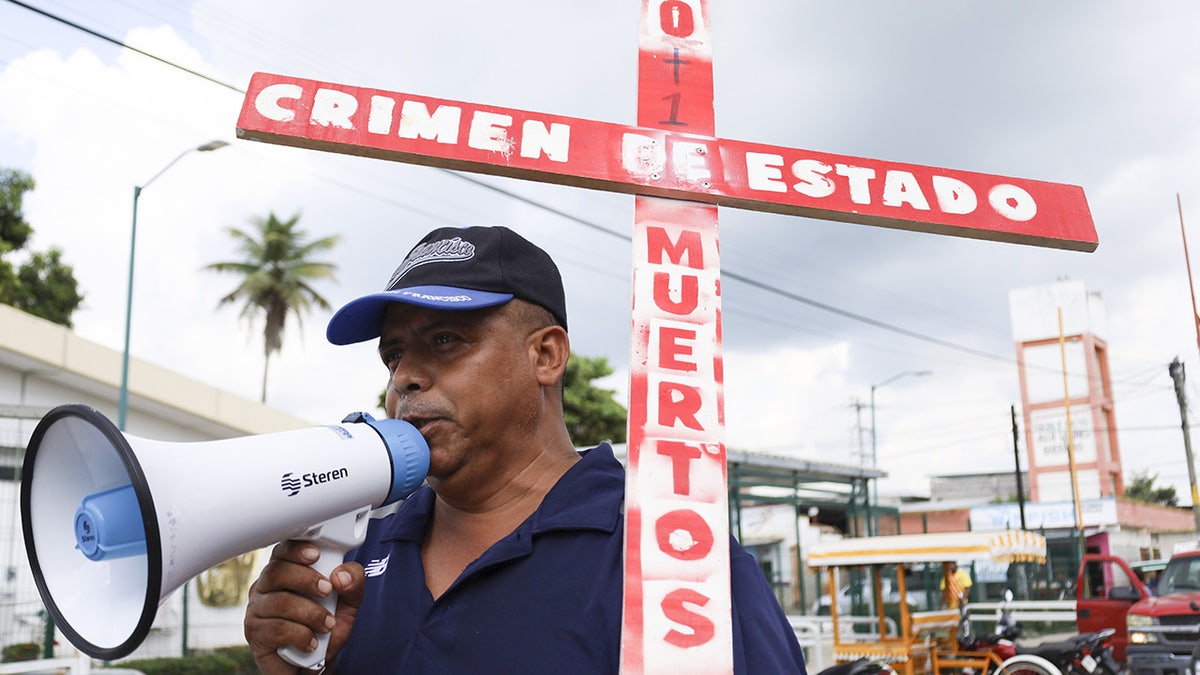 Activist Irineo Mujica holds a protest to demand that free transit permits be given to migrants in Ciudad Hidalgo, Mexico, on Oct. 20, 2023. (Jose Torres/Anadolu via Getty Images)
Mujica estimated that the group consisted of about 5,000 people originating from Cuba, El Salvador, Guatemala, Haiti, Honduras and Venezuela, but Reuters reported that officials in the southern state of Chiapas said some 3,500 people had set off on foot from the city of Tapachula near the Guatemalan border.
Mujica told Reuters some of the migrants chose to leave Tapachula due to frustration about not being able to obtain humanitarian visas. The migrants, escorted by civil protection officials and ambulances, were walking along a coastal highway around midday Tuesday and planned to spend the night in Huehuetan, about 16 miles north of where they began that day, according to the outlet.
Recalling how he witnessed about 7,000 people cross the Darién Gap, a treacherous migrant route through the jungle from Panama to Colombia, in just one day, Mujica asked Real America's Voice, "Do you think [Colombian President Gustavo Petro] really cares about the United States when this makes in one day 7,000 people paying 500, 300, 800 [dollars]? Of course, he makes more money with the cartels, the cartels in Sinaloa than all the power the United States might give him."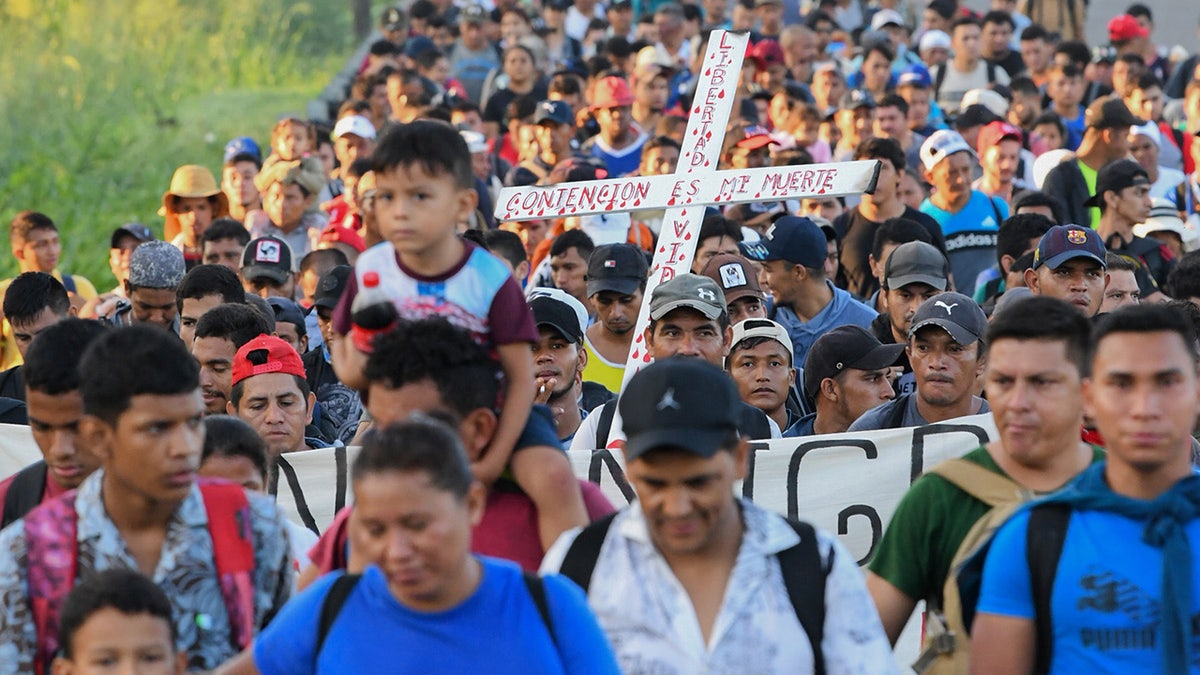 People carry a cross and continue north along the side of a highway in Chiapas, Mexico, on Oct. 31, 2023. (Isaac Guzman/picture alliance via Getty Images)
BORDER PATROL AGENTS RELEASED OVER 900,000 ILLEGAL IMMIGRANTS INTO US LAST FISCAL YEAR
"It was close to 7,000, and all those people went through, and after that every country has just been providing the rights, charging them 20, 30 or 40 dollars and then just pushing them in, pushing them in all the way to the Mexican border, and then when you get to the Mexican border you don't have the mass opposition, all they do is just hold them up, hold them up, weaponize them and let them go," he said.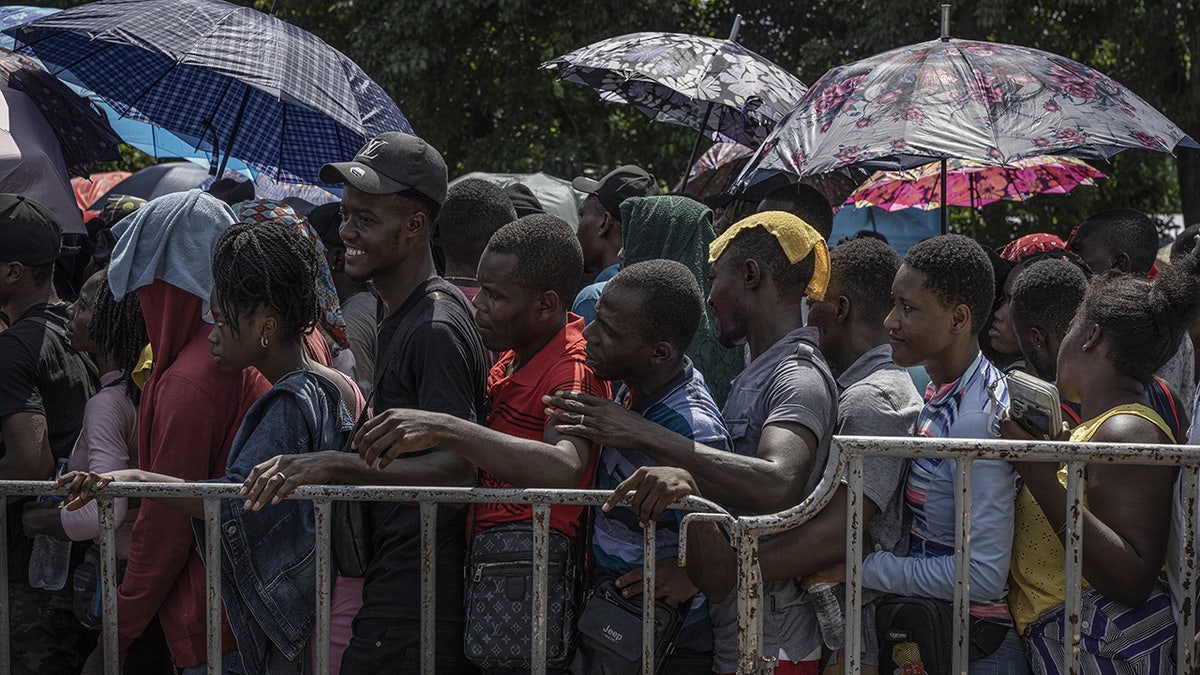 Hundreds migrants wait to be attended to at the offices of the Mexican Commission for Refugee Aid at the Tapachula eco-park on Mexico's southern border in Tapachula, Mexico, on Oct. 20, 2023. (Juan Luis Rod/Anadolu via Getty Images)
"And make sure Joe Biden gives them money," Mujica added. "As an American citizen, I would say do not give Mexico or any of those countries that are completely responsible with immigration, give them zero cents, and the Joe Biden administration has lost the ball, does not know what to do with immigration."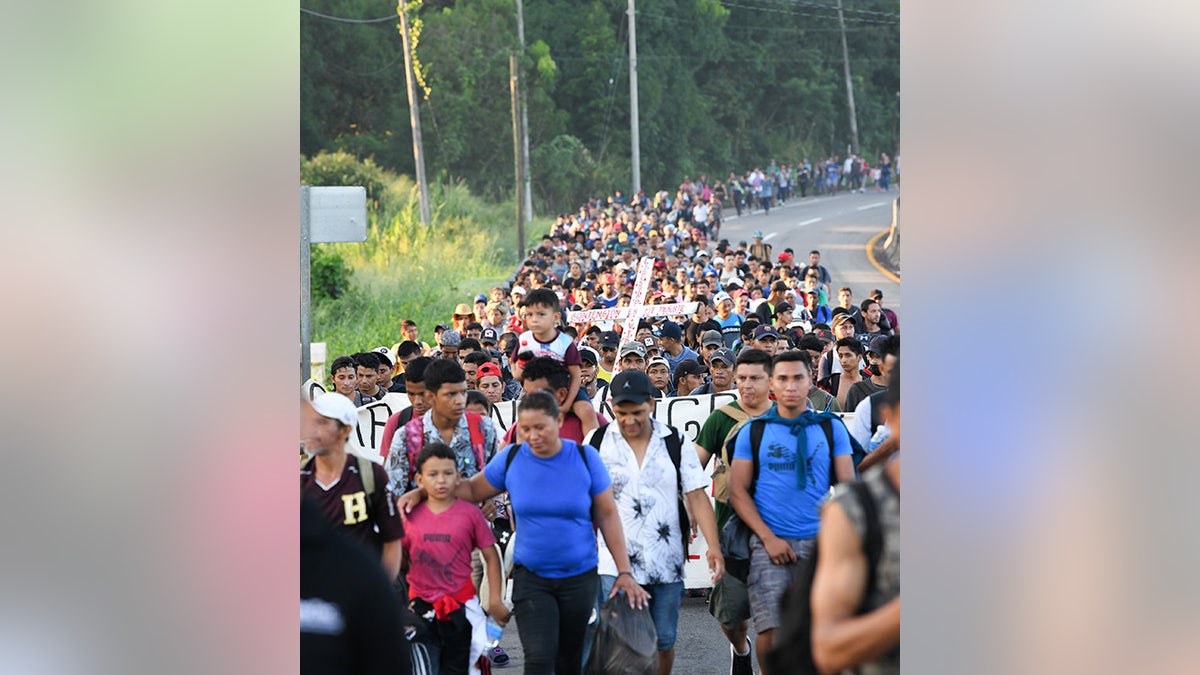 People carry a cross and continue north along the side of a highway hoping to cross Mexico and enter the United States on Oct. 31, 2023. (Isaac Guzman/picture alliance via Getty Images)
Adding that President Biden "has lost power" in the region, Mujica said Lopez Obrador and Petro were "charging that blood, suffering of the migrants, they're trying to sell it to the United States." He argued Latin American countries "are fueling this immigration" by transporting people north and "working with Lopez Obrador to make sure a lot of this immigration goes straight into the United States."
CLICK HERE TO GET THE FOX NEWS APP
He agreed that immigration "is being weaponized "against the U.S. and the Biden administration, adding that Mexico is "ganging up" with other countries to demand money from the U.S.
Danielle Wallace is a reporter for Fox News Digital covering politics, crime, police and more. Story tips can be sent to [email protected] and on Twitter: @danimwallace.