close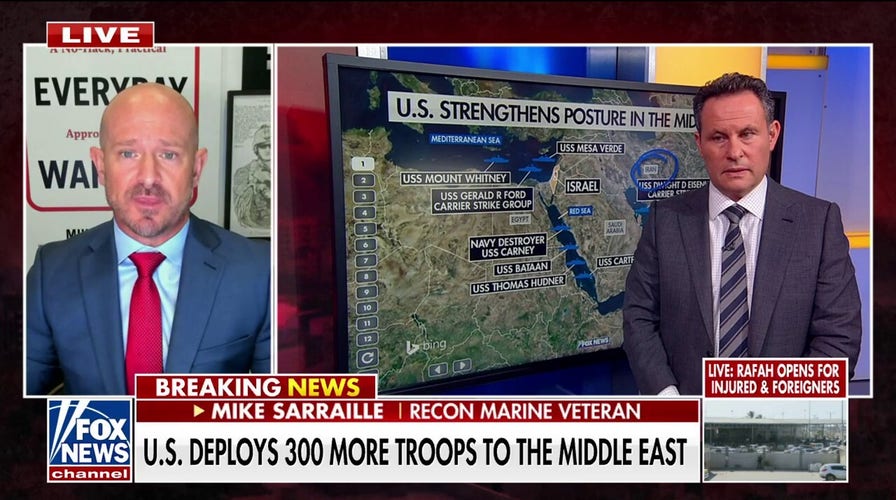 Video
300 more US troops deployed to Middle East
Recon Marine veteran Mike Sarraille on the growing involvement of the U.S. in the Middle East and why Iran must be dealt with.
Iranian Supreme Leader Ayatollah Ali Khamenei is calling on countries Wednesday to block the flow of food and oil to Israel over its military action against Hamas inside the Gaza Strip.
Khamenei's remarks to students in Tehran come after he praised the Palestinian terrorist group for launching its Oct. 7 attack in southern Israel.
"What the Islamic governments should insist is an immediate halt to the crimes [the Israelis] are committing in Gaza. The bombardments should immediately stop," Khamenei was quoted by state media as saying, according to The Associated Press. "They should block the flow of oil and food to the Zionist regime. Islamic governments shouldn't have economic cooperation with the Zionist regime."
Iranian Foreign Minister Hossein Amirabdollahian called on Iran's Arab-majority neighbors in mid-October to impose an oil embargo on Israel and for nations within the Organization of Islamic Cooperation to expel all Israeli ambassadors.
LIVE UPDATES: ISRAEL AT WAR WITH HAMAS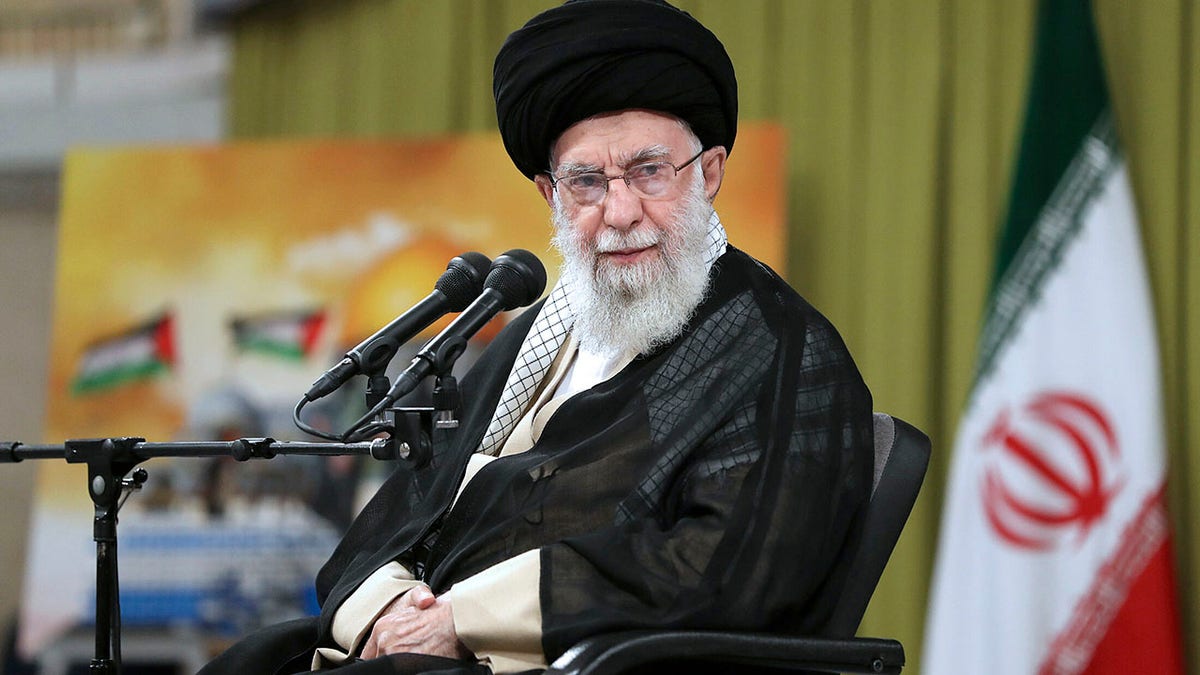 Iranian Supreme Leader Ayatollah Ali Khamenei attends a meeting with a group of students in Tehran, Iran, on Wednesday, Nov. 1. (Office of the Iranian Supreme Leader via AP)
However, OPEC, the organization of largely Arab nations that overseas oil production in the Middle East, has no plans to impose such an embargo, Reuters reported at the time.
"We are not a political organization," one OPEC source told Reuters.
Just days after Hamas' surprise assault on Israel, Khamenei reportedly said during a televised speech, "We kiss the hands of those who planned the attack."
IRAN'S AYATOLLAH KHAMENEI SAYS 'WE KISS THE HANDS OF THOSE WHO PLANNED' ISRAEL ATTACKS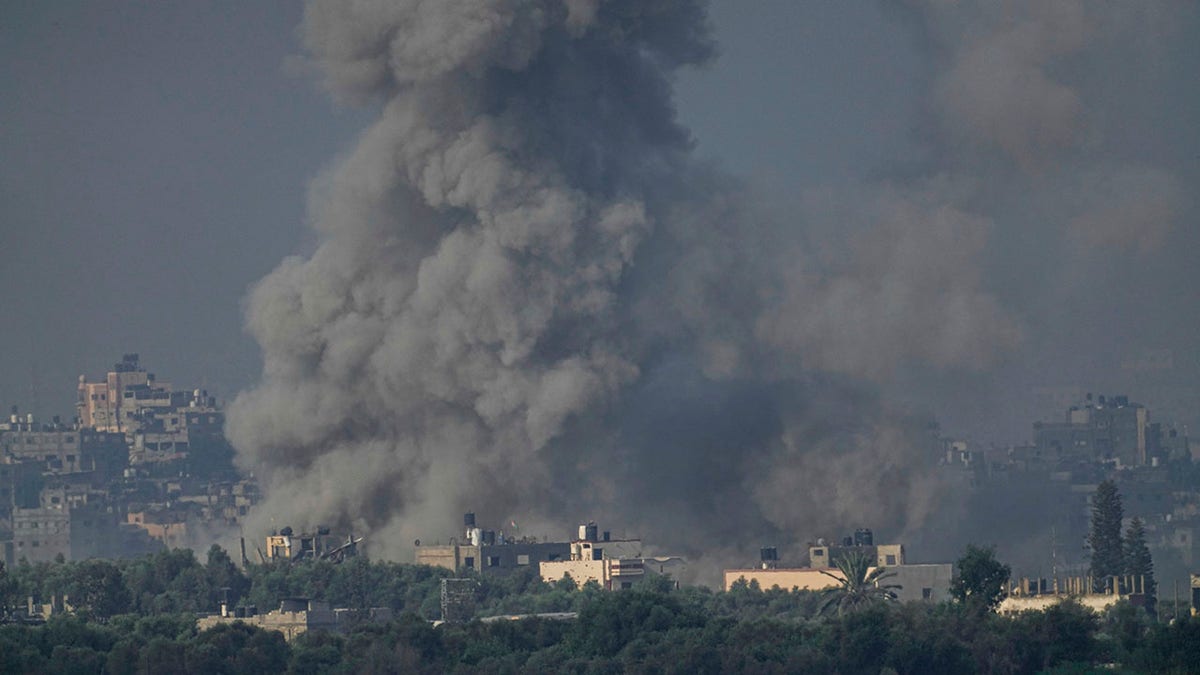 Smoke rises following an Israeli airstrike in the Gaza Strip, as seen from southern Israel, on Wednesday. (AP/Ariel Schalit)
Khamenei had added that further retaliatory strikes by Israel on the Gaza Strip would "unleash a much heavier torrent of anger," according to Reuters.
Iran reportedly helped Hamas plan its attack on Israel, according to senior members of Hamas and Hezbollah.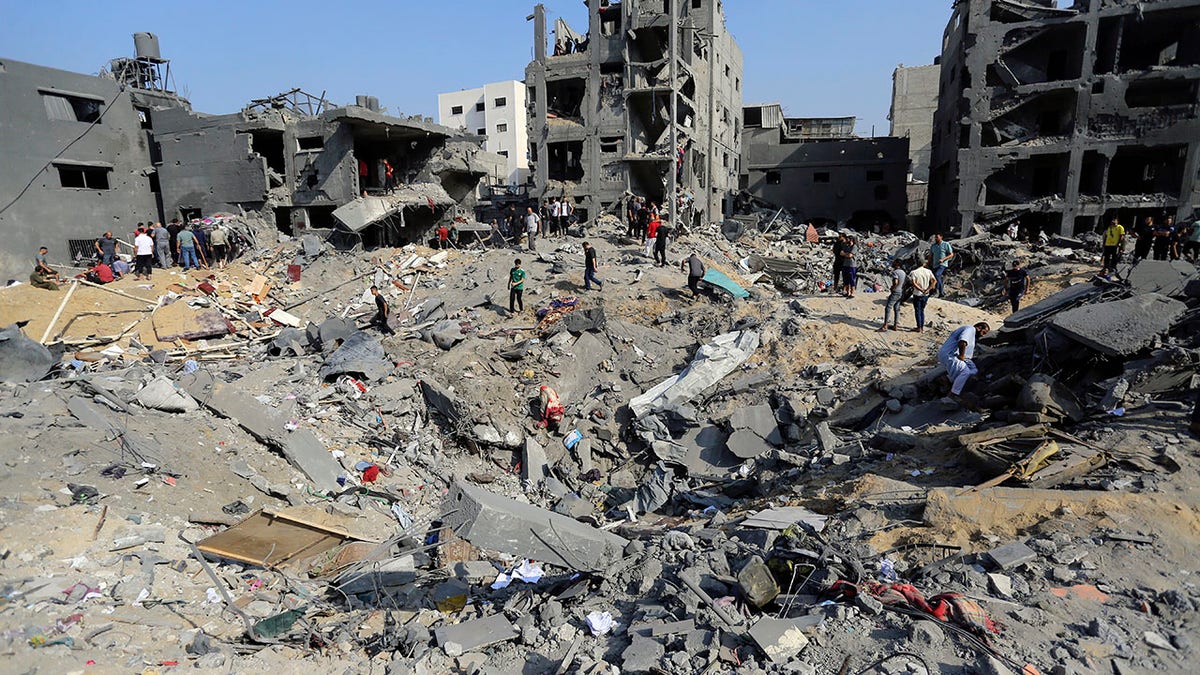 Palestinians wander among debris of buildings that were targeted by Israeli airstrikes in the Jabalia refugee camp in the northern Gaza Strip on Wednesday, Nov. 1. (AP/Abed Khaled)
CLICK HERE TO GET THE FOX NEWS APP
The Wall Street Journal reported in early October that Iranian security officials approved Hamas' plan to attack Israel during a recent meeting in Beirut. Hamas and Hezbollah leaders said Iran's Islamic Revolutionary Guard Corps worked with Hamas since August on air, land and sea attack plans.
Fox News' Anders Hagstrom, Emma Colton and The Associated Press contributed to this report.
Greg Norman is a reporter at Fox News Digital.