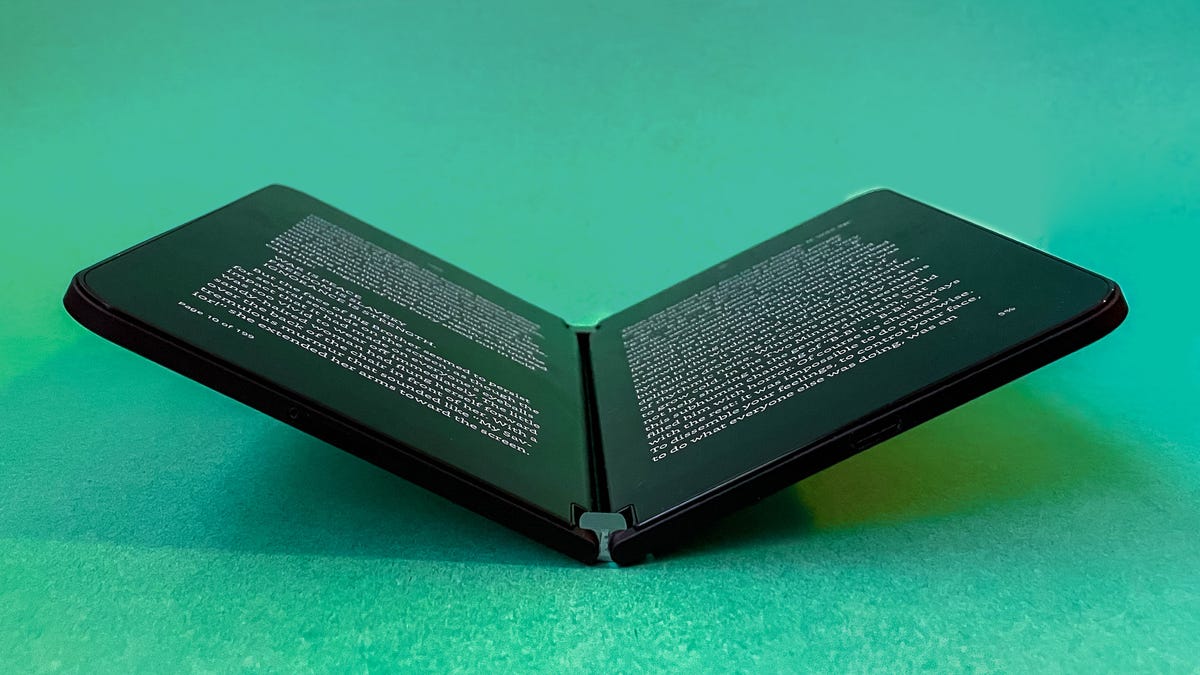 Microsoft's Surface Duo 2.
When it comes to foldable phones, two screens isn't always better than one. Microsoft is planning to pivot away from the dual-screen phone design it established with the first two versions of its Surface Duo, according to Windows Central. It will instead launch a phone with one screen that folds, similar to foldable phones made by Samsung, Vivo and Oppo.
The new phone will reportedly have a 180-degree hinge and an external cover display, signaling a notable design shift for Microsoft. The current Surface Duo 2 consists of two separate displays joined together by a hinge, unlike other foldables such as the Samsung Galaxy Z Fold 4 or Vivo X Fold. 
Microsoft reportedly made this decision after the company finalized the Surface Duo 3's design. It was supposed to launch at the end of 2023 with the same double display format as the first two Surface Duo generations, according to Windows Central. 
A Microsoft spokesperson said the company doesn't comment on rumors or speculation.
The Surface Duo 2 felt like it had the potential to be a great e-reader and handheld gaming device thanks to its dual-screen design. But it had too many shortcomings to make it worth recommending, as I wrote in my review from 2021. Not all apps were optimized for both screens, the camera was subpar compared with those on most competing phones. Taking photos with the Surface Duo 2 also felt awkward, since you have to keep the device open to see what you're shooting. 
Moving to a new design with an external display could solve some of those problems. However, it'll also likely make it more difficult for Microsoft to distinguish the Surface Duo from other foldables.
The report comes as phone makers are continuing to experiment with new designs for foldable phones. Samsung, for example, exhibited several foldable and slidable display concepts at CES 2023, while Motorola showcased a concept device with a rollable screen in October.
Though sales of foldable phones are growing, they still account for a sliver of the overall phone market. In early 2022, The International Data Corporation forecast that foldable phones would account for only 1.8% of global smartphone shipments in 2025.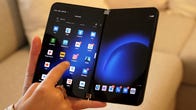 Now playing:
Watch this:

Microsoft's second foldable phone, the Surface Duo 2
8:16

Surface Duo 2 photos: See Microsoft's new foldable phone in action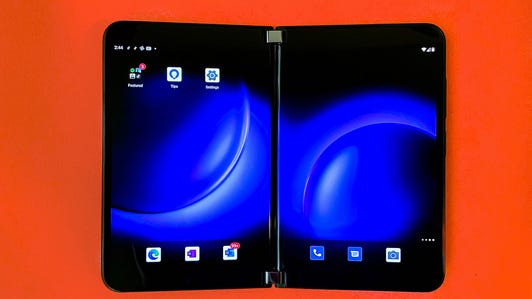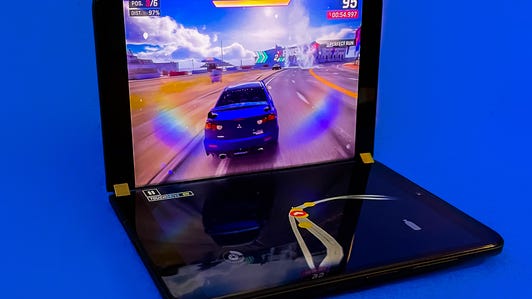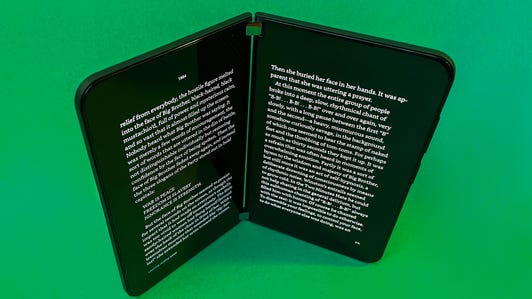 +23 more
See all photos