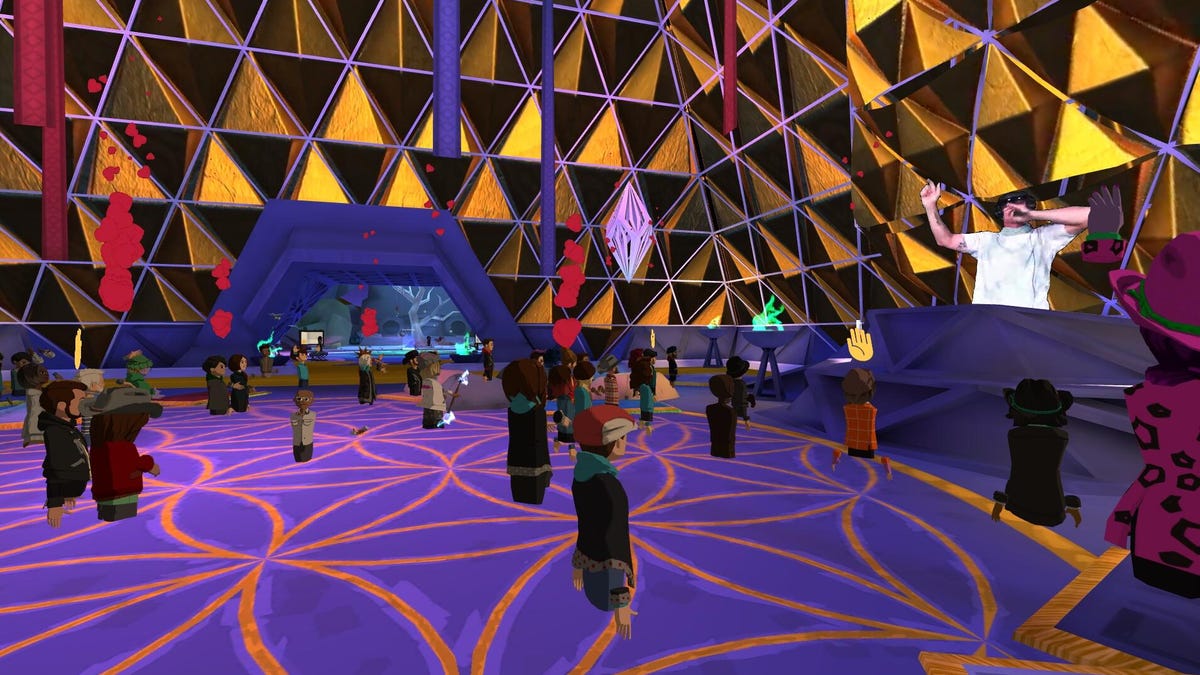 A virtual Burning Man concert in AltspaceVR in 2020.
Microsoft
AltspaceVR, a social virtual worlds platform acquired by Microsoft in 2017, will shut down on March 10. In a blog post on Friday, the AltspaceVR team said they're shifting focus to "immersive experiences powered by Microsoft Mesh," the tech giant's cloud-based AR/VR platform. 
"As we look to the future, we see the opportunity for VR expanding beyond consumer into business and now have an even greater goal: a more open, accessible, and secure version of immersive experiences in the metaverse," reads the blog post. "With Mesh, we aspire to build a platform that offers the widest opportunity to all involved, including creators, partners and customers."
The new comes after Microsoft on Wednesday said it was cutting 10,000 jobs across its global workforce as it looks to refocus on areas of growth, such as artificial intelligence. 
AltspaceVR encouraged creators and developers on its platform to host final events in the coming weeks. They also pointed out directions for people to download their AltspaceVR data and content. 
Microsoft didn't immediately respond to a request for additional comment. 
See Also: Best VR Headsets of 2023