close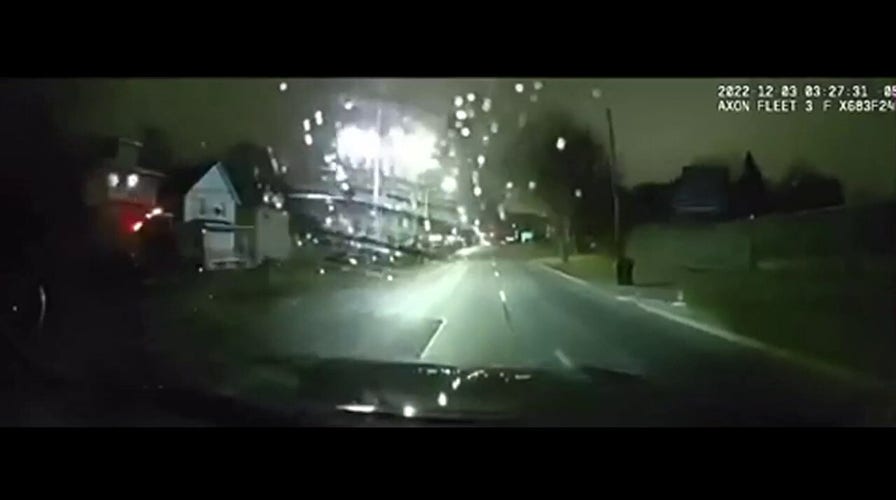 Video
Michigan police video captures alleged drunk driver's car flying through air during crash
Video released by the Lansing Police Department in Michigan shows a car flying through the air during a crash.
Michigan police have released a dramatic video showing a car flying through the air during a crash.
The incident happened in early December in Lansing.
"Sometimes a drunk driving arrest will land right in front of you… literally," the Lansing Police Department wrote on Facebook.
Footage shows a car driving alongside a stretch of homes before launching into the air, tumbling around and coming to a stop.
MICHIGAN POLICE CHIEF TO RETIRE OVER SEXUAL HARASSMENT, DISCRIMINATION COMPLAINTS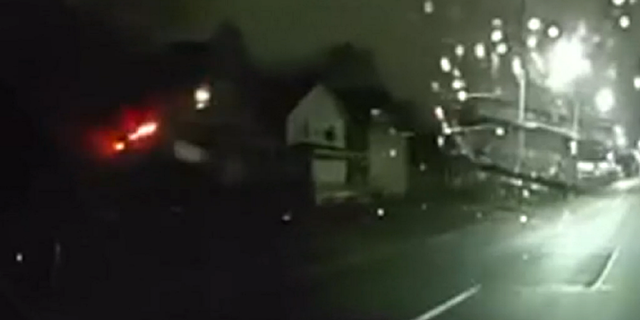 The vehicle is seen flying through the air during a crash in Lansing, Michigan on Dec. 3, 2022.
(Lansing Police Department)
Police say the individual escaped with only minor injuries and has since been arrested for driving under the influence.
Fox News Digital has reached out to the Lansing Police Department for further comment.
MISSOURI MAN CONVICTED IN DRUNK DRIVING CRASH THAT PARALYZED ANOTHER DRIVER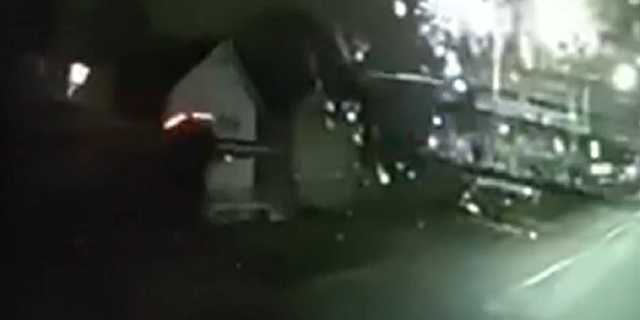 The car is seen tumbling around after going airborne.
(Lansing Police Department)
"This could've been a tragic outcome. There is zero excuse to get behind the wheel drunk," the department said. "Report drunk drivers by calling 911."
CLICK HERE TO GET THE FOX NEWS APP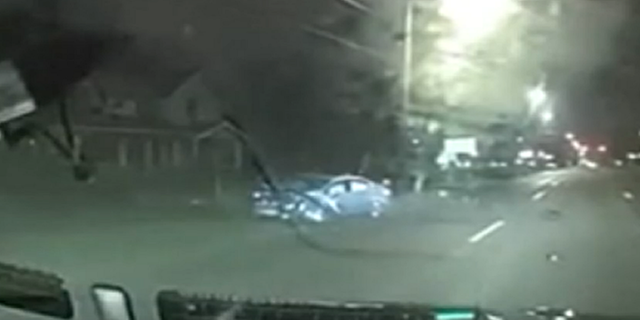 The vehicle eventually comes to a stop, with the driver inside reported to have suffered only minor injuries.
(Lansing Police Department)
The nearby Bath Township Police Department commented that the video was "wild."
"Don't drink and drive folks! Glad the driver was ok," it said in response to the police video.
Greg Norman is a reporter at Fox News Digital.