close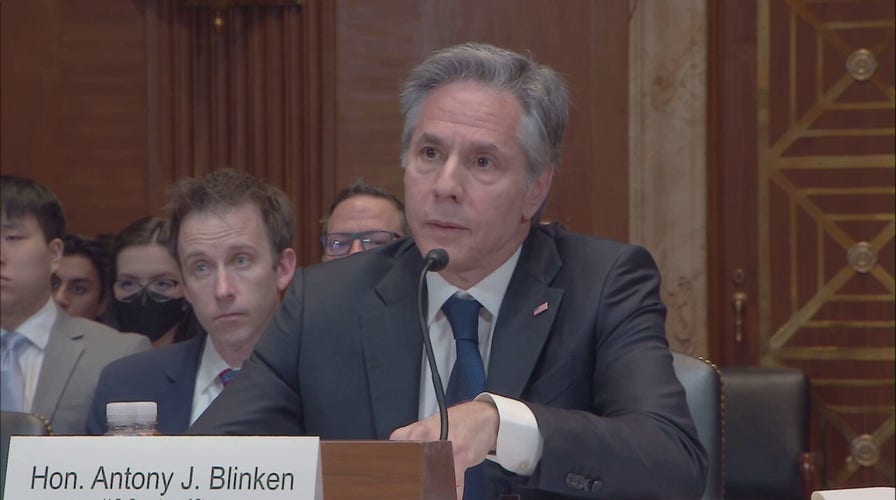 Video
Blinken says drug cartels control parts of Mexico
Secretary of State Antony Blinken was asked by Sen. Lindsey Graham about the reach of the Mexican drug cartels.
Mexico rejected U.S. criticism of its government's human rights record as President Andres Manuel Lopez Obrador accused the U.S. State Department of spreading "lies."
"It's not worth getting angry about, that's just how they are," Obrador said of a new State Department report published Monday, saying the report "is not true, they're liars."
Obrador also accused the U.S. of trying to act like "the government of the world," reiterating to reporters on Tuesday that he believes his northern neighbor was "lying."
The U.S. State Department also raised concerns about the growing crime rates in the country, especially over the lack of punishment, with the majority of violent crimes perpetrated by gangs and drug traffickers remaining "uninvestigated and unprosecuted."
PRESSURE BUILDS ON MEXICAN GOVERNMENT FOLLOWING MILITARY'S SEIZURE OF US COMPANY'S PROPERTY: 'UNACCEPTABLE'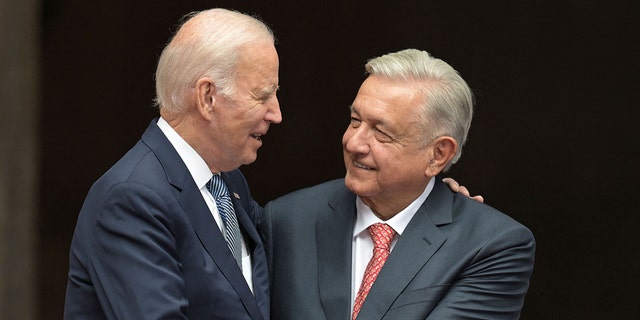 President Biden, left, shakes hands with his Mexican counterpart Andres Manuel Lopez Obrador during a welcome ceremony at Palacio Nacional in Mexico City, on Jan. 9, 2023. (NICOLAS ASFOURI/AFP via Getty Images)
"Impunity and extremely low rates of prosecution remained a problem for all crimes, including human rights abuses and corruption," the report stated. "There were reports some government agents were complicit with international criminal gangs, and prosecution and conviction rates were low for these abuses."
The report cited "credible reports" in Mexico of unlawful or arbitrary killings by police, military and other officials and torture and inhuman treatment by security forces.
AMERICANS WHO SURVIVED MATAMOROS CARTEL KIDNAPPING BREAK SILENCE ON 'NIGHTMARE' IN MEXICO
Tamaulipas attorney general's office personnel walk at the scene where authorities found the bodies of two of four Americans kidnapped by gunmen, in Matamoros, Mexico March 7, 2023. (REUTERS/Daniel Becerril)
The report also focused on a lack of protection for members of the press, claiming that journalists "were killed or subjected to physical and cyberattacks, harassment and intimidation (especially by state agents and transnational criminal organizations)."
Government corruption remained rife in the country, with "numerous reports" cited, including a months-long investigation into a pharmaceutical bid process with the Federal Commission for the Protection against Sanitary Risks that resulted in the detention of 32 officials.
FAMILY OF MOM KIDNAPPED IN MEXICO INUNDATED WITH RANSOM CALLS, BELIEVES SHE WAS TARGETED FOR BEING US CITIZEN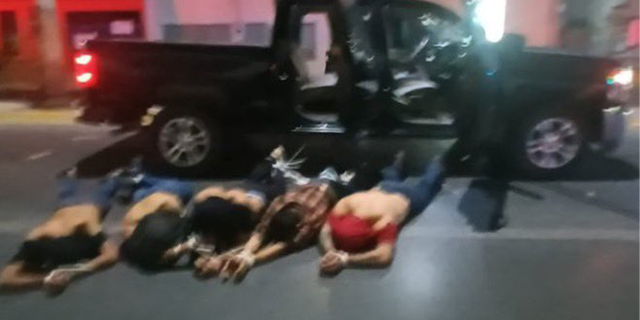 Five members of the Gulf Cartel that the group insists were responsible for the recent kidnapping and murder of Americans south of the border. (Twitter)
The State Department did not respond to a Fox News Digital request for comment by time of publication.
In October 2022, the U.S. issued a "no travel" warning to several Mexican states, citing violent crime and concern over tourist safety as chief reasons to avoid the areas. Several more states had warnings for Americans to reconsider travel as well.
Safety in Mexico has taken a renewed focus after members of a Mexican cartel kidnapped four Americans, killing two of them and an innocent bystander in the process.
CLICK HERE TO GET THE FOX NEWS APP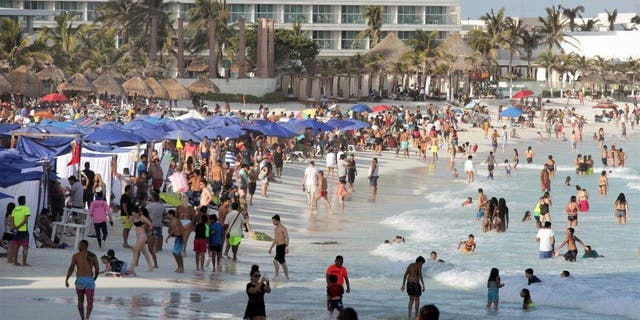 Bathers enjoy Forum Beach as tourism returns to the city during Holy Week on April 3, 2021 in Cancun, Mexico. Between March 29 and April 12, five health controls will be implemented in the hotel area of Cancun which include rapid and random COVID-19 tests to tourists. (Photo by Medios y Media/Getty Images)
The Mexican military ultimately recovered the surviving Americans and helped them return safely to the U.S.
The cartel that allegedly carried out the crime ultimately turned in five of its members that it claimed were responsible, saying they acted without approval and went against "the code" of the gang.
Reuters contributed to this report.
Peter Aitken is a Fox News Digital reporter with a focus on national and global news.