Rapper Megan Thee Stallion has explained how she "started falling into depression" after she was shot in the feet by fellow hip-hop star Tory Lanez.
In December, a jury convicted the 30-year-old Canadian, real name Daystar Peterson, of the 2020 shooting.
Megan said she was humiliated when her account of the incident was questioned on social media and her "trauma was treated like a running joke".
The Grammy Award winner said the guilty verdict was "more than a vindication".
She added: "It was a victory for every woman who has ever been shamed, dismissed and blamed for a violent crime committed against them."
50 Cent sorry for Megan Thee Stallion lying claims
Tory Lanez guilty of shooting Megan Thee Stallion
Megan Thee Stallion: How the shooting got to trial
The 28-year-old testified that she was shot after leaving a pool party in the Hollywood Hills on 12 July 2020.
She told the jury that Grammy-nominated Lanez had told her to "dance" before opening fire, following a row over his musical talent.
In an article for Elle, the musician, whose real name is Megan Pete, described "conspiracy theories" and "false narratives" that spread on social media before the trial.
"Even some of my peers in the music industry piled on with memes, jokes, and sneak disses, and completely ignored the fact that I could have lost my life," she said.
"Instead of condemning any form of violence against a woman, these individuals tried to justify my attacker's actions."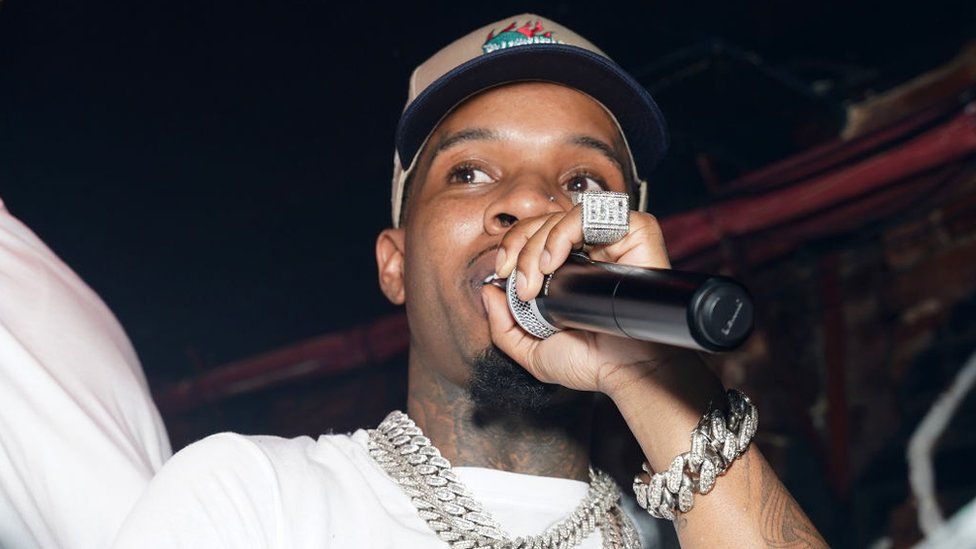 Image source, Getty ImagesImage caption, During the trial Tory Lanez denied shooting Megan Thee Stallion
She said that although people thought she had recovered because she was still performing and posting on social media, she actually felt "completely drained".
"The truth is that I started falling into a depression," she said. "I didn't feel like making music. I was in such a low place that I didn't even know what I wanted to rap about.
"I wondered if people even cared anymore. There would be times that I'd literally be backstage or in my hotel, crying my eyes out, and then I'd have to pull Megan Pete together and be Megan Thee Stallion."
She said she knew Lanez would be found guilty and the "truth and indisputable facts would prevail".
Lanez has yet to be sentenced. Earlier this week, his attorneys filed a motion for a new trial, ABC News reported.