Homeland Security Secretary Alejandro Mayorkas on Sunday said he will not resign over his handling of the border crisis and insisted he will be ready for future investigations by House Republicans while continuing to fulfill his daily responsibilities.
During an appearance on ABC's "This Week," Mayorkas previewed President Biden's visit to El Paso, Texas later in the afternoon and was pressed by anchor George Stephanopoulos to respond to House Speaker Kevin McCarthy's call for him to resting and whether he has any intentions of doing so.
"I do not. I've got a lot of work to do, and we're going to do it," Mayorkas said.
"If Secretary Mayorkas does not resign, House Republicans will investigate every order, every action and every failure will determine whether we can begin impeachment inquiry," McCarthy said in November while visiting El Paso.
SHOULD SECRETARY MAYORKAS BE FIRED? HEAR WHAT THIS BORDER TOWN SAYS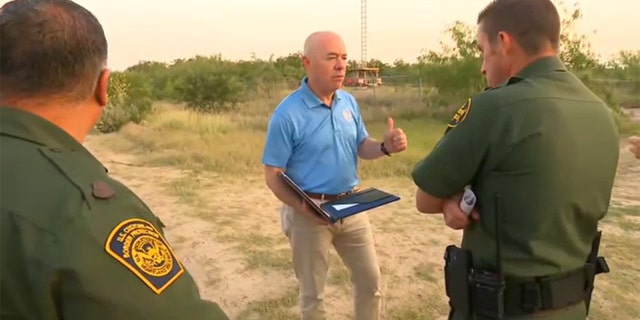 Homeland Security Secretary Alejandro Mayorkas visited the U.S. southern border, Tuesday, May 17, 2022.
(Pool video)
The DHS Secretary, who said Sunday that the border crisis is "something that is not unique to the United States," was then asked whether he was prepared for House Republicans to investigate DHS and him, prompting him to say, "I am, I will be, and I'll continue to do my work throughout them."
Mayorkas has faced criticism for several months over his handling of the border crisis, with border patrol agents telling Mayorkas early last year that policies "aren't working." Fox News Digital reported in November that internal DHS emails from early 2022 described a "rough" meeting between Mayorkas and Border Patrol. Morale has continued to be an issue among Border Patrol agents, as they have faced a relentless crisis at the southern border – which many continue to blame on the policies of the Biden administration.
The Biden administration saw numbers spike under its watch, with more than 1.7 million encounters in fiscal year 2021. The situation got worse in fiscal 2022, with more than 2.3 million encounters. So far in fiscal 2023, numbers for the first two months have outpaced those from the same time period in 2022.
The border has also faced uncertainty surrounding Title 42, a Trump-era policy enacted at the beginning of the COVID-19 pandemic. That order allows for the rapid expulsion of migrants at the border and has been used by both the Trump and Biden administrations to expel hundreds of thousands of migrants.
INTERNAL DHS EMAILS DESCRIBE 'ROUGH' MEETING BETWEEN MAYORKAS, BORDER PATROL AGENTS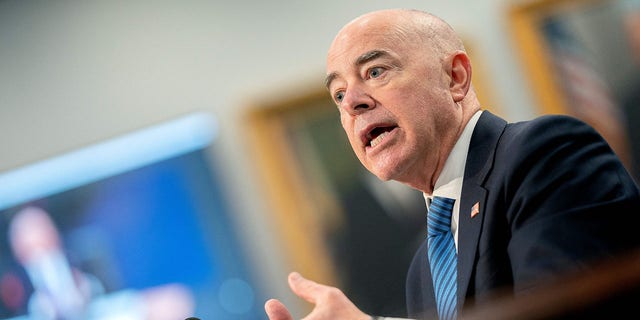 US Department of Homeland Security Secretary Alejandro Mayorkas testifies before the House Appropriations Subcommittee on Homeland Security on the Department of Homeland Securitys budget request, on Capitol Hill in Washington, DC, on April 27, 2022.
(Stefani Reynolds / AFP)
A DHS spokesperson defended Mayorkas in a statement to Fox News Digital back in November after McCarthy's comments, saying lawmakers can "do better than point the finger at someone else" for the problems at the southern border.
"Secretary Mayorkas is proud to advance the noble mission of this Department, support its extraordinary workforce, and serve the American people," a DHS spokesperson told Fox News Digital at the time. "The Department will continue our work to enforce our laws and secure our border, while building a safe, orderly, and humane immigration system."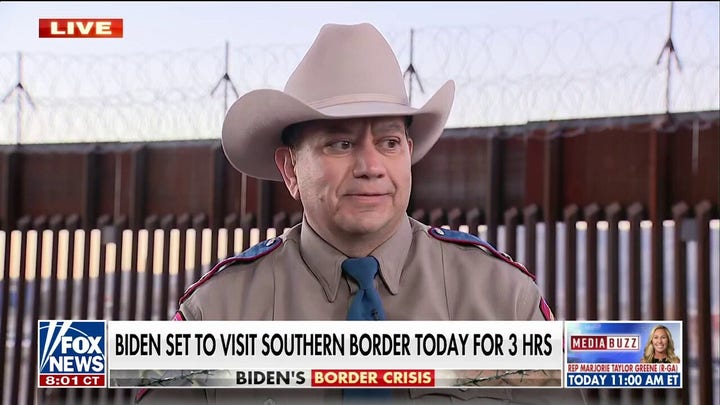 Video
Last month, 20 House Republicans demanded that the Republican-controlled House push for impeaching Mayorkas with Rep. Lauren Boebert, R-Colo., accusing Mayorkas of misleading Congress by testifying under oath that the border was under control.
CLICK HERE TO GET THE FOX NEWS APP
"He regularly lies to the American people, claiming that the southern border is closed," she said. "I've been there. It's wide open."
While many Republicans have been vocal about impeaching Mayorkas, any such efforts are likely to stall in a narrowly-divided House and Democrat-controlled Senate.
Fox News Digital's Adam Shaw and Haris Alic contributed to this report.