Mayim Bialik will not take the "Celebrity Jeopardy!" podium in the upcoming season.
Instead, Ken Jennings will take over hosting duties while "The Big Bang Theory" actress is continuing to support the Hollywood writers strike by stepping down from the game show, according to Variety.
Bialik and Jennings were both tagged as the new game show co-hosts after the death of Alex Trebek.
'JEOPARDY!' DELAYS NEW EPISODES AFTER PROTESTS FROM FORMER PLAYERS ABIDING BY WRITERS STRIKE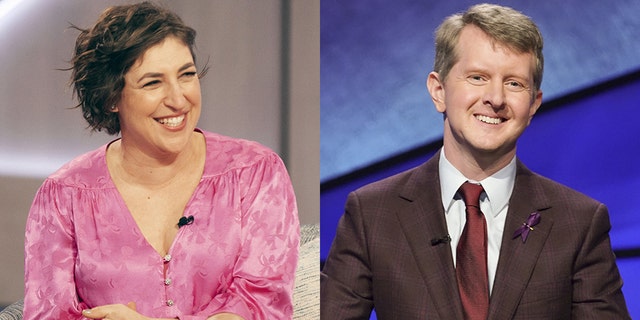 Mayim Bialik and Ken Jennings were previously tapped to be the new hosts of "Jeopardy!". (Eric McCandless/ABC via Getty Images, Weiss Eubanks/NBCUniversal/NBCU Photo Bank via Getty Images)
The news comes after former "Jeopardy!" champion Jennings fired back at criticism for filming the upcoming season during the writers' strike.
Jennings responded to a disgruntled fan on X, previously known as Twitter, who chastised him for continuing to film the game show during the ongoing strike.
"You're a disgrace if you're trying to cross picket lines," the user said, tagging Jennings. "Alex [Trebek] would NEVER do anything of the sort. He would turn over his grave seeing you act like that."
Jennings responded with a screenshot of a statement previously shared by a "Jeopardy!" spokesperson, explaining how the show was able to move forward with production without its writers.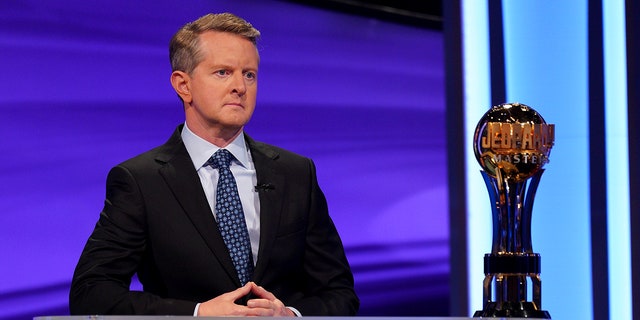 Ken Jennings responded to a disgruntled fan who suggested he was trying to "cross picket lines" by continuing filming 'Jeopardy!' amid the writers strike. (Christopher Willard/ABC via Getty Images)
'JEOPARDY!' HOST MAYIM BIALIK REVEALS THE HEARTBREAKING WAY SHE LEARNED OF CO-STAR LESLIE JORDAN'S DEATH
"'Jeopardy!' has a long history with and tremendous respect for the WGA and our writers. We have always been careful to honor our WGA agreement, and we would never air game material not created by WGA (Writer's Guild of America) writers," the statement, which was shared with The Hollywood Reporter, began.
Jennings chose to highlight the next section, implying his decisions were no different from Trebek's.
"However, just as we did, led by Alex Trebek, during the 2007-2008 strike, we will deliver first-run episodes again this fall to more than 200 affiliate stations nationwide," the highlighted portion stated, referencing the last time the WGA went on strike.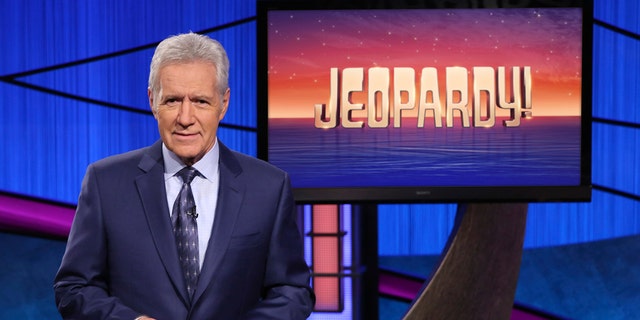 Legendary Alex Trebek was the "Jeopardy!" host for 37 years. (Jeopardy! via AP)
'JEOPARDY!' DELAYS NEW EPISODES AFTER PROTESTS FROM FORMER PLAYERS ABIDING BY WRITERS STRIKE
"Our current plan is to go into a holding pattern of sorts, pushing back the season 39 postseason to first produce original episodes featuring the best of our WGA written material."
In July, "Jeopardy!" announced the previously scheduled 39th season of the Tournament of Champions would not debut in the fall. However, the regular show would move forward by recycling old clues for the new episodes.
The writers strike has been ongoing since the beginning of May.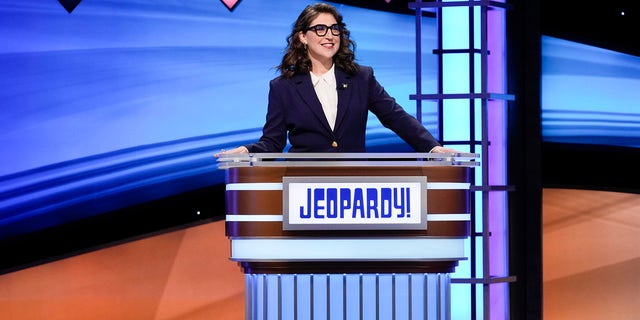 Mayim Bialik and Ken Jennings had been sharing hosting duties before the writers strike. (Getty Images)
CLICK HERE TO SIGN UP FOR THE ENTERTAINMENT NEWSLETTER
When Bialik and Jennings officially became hosts of the show last year, it was announced that in addition to taking turns hosting the regular episodes, she would host "Celebrity Jeopardy!" as well as some other tournaments while he would take on the Tournament of Champions.
Michael Davies, the show's executive producer, shared a statement on X then and stated, "Please join us in welcoming the official co-hosts of Jeopardy!, @kenjennings and @missmayim! We couldn't be more thrilled."
Davies attached a link to the game show's website at the time with new initiatives implemented.
"In Mayim and Ken, we have two outstanding hosts at the beginning of their 'Jeopardy!' hosting careers who connect with their own unique fanbases, new fans, and the traditional Jeopardy! viewer," the statement said in part.
"Ken will kick off the season in September, host the inaugural Second Chance competition and the heavily anticipated Tournament of Champions… His initial hosting run will take us through December."
CLICK HERE TO GET THE FOX NEWS APP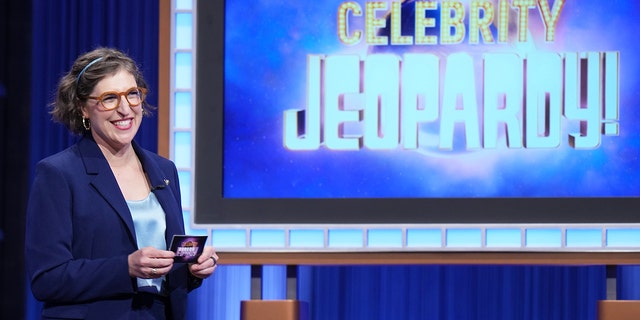 Mayim Bialik hosted the last season of "Celebrity Jeopardy!". (Tyler Golden/ABC via Getty Images)
Davies continued, "Mayim will host 'Celebrity Jeopardy!' on ABC in primetime. When she takes over from Ken in January, the current plan is to have her host a couple of new tournaments as well as the 'Jeopardy!' National College Championship and as many weeks as she can manage with her other primetime commitment to 'Call Me Kat.'"
"We know you value consistency, so we will not flip flop the hosts constantly and will keep you informed about the hosting schedule."
Reps for Bialik did not immediately respond to Fox News Digital's request for comment.
Fox News Digital's Caroline Thayer contributed to this report.