Dick Van Dyke is still finding new ways to impress at 97.
The veteran actor shared a video of himself enjoying his first ukulele lesson on Instagram, practicing with a friend and listening to an instructor.
"My first ukulele lesson with @getstartedplayingukulele," he wrote in the caption. He also tagged his wife, Arlene Silver, saying it was her third lesson so far.
"It's never too late to start something new," he added.
CLINT EASTWOOD, CAROL BURNETT, DICK VAN DYKE: LIVING LEGENDS STILL RULING HOLLYWOOD IN THEIR 90S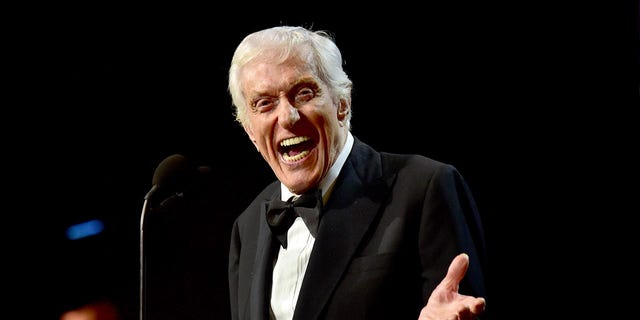 Dick Van Dyke says, "It's never too late to start something new." (Frazer Harrison/BAFTA LA/Getty Images for BAFTA LA)
          View this post on Instagram                      
APP USERS CLICK HERE
Fans reposted the video with comments, which Van Dyke shared on his Instagram stories.
"One word: Legend," wrote one fan.
"Sir, you're an inspiration! What a huge gift to our world!" gushed another.
"What did we do to deserve such a national treasure," added another.
Dick Van Dyke's new ukulele hobby added to his ongoing status as a living legend at 97. (Amanda Edwards/Getty Images)
Van Dyke continues to be an energetic and enthusiastic personality. Earlier this year, he wowed audiences by appearing on "The Masked Singer," and is set to star in an upcoming movie titled "Capture the Flag," about a group of vets competing for the privilege of raising the flag in their neighborhood each morning.
CLICK HERE TO SIGN UP FOR THE ENTERTAINMENT NEWSLETTER
He also credits his wife Silver, who is 46 years his junior, with helping to keep him spry.
"Having a beautiful young wife half my age to take care of me – that works," he joked about his longevity.
In March, the "Bye Bye Birdie" star had fans worried after he was involved in a car accident and sustained moderate injuries.
Dick Van Dyke joked his wife, Arlene Silver, 51, is key to keeping him youthful at 97. (Paul Morigi/Getty Images)
CLICK HERE TO GET THE FOX NEWS APP
But even that didn't slow him down. Cameras caught him at an office with Silver, and he cracked jokes about the accident.
"I have two stitches here," he said showing the stitches on his lower lip. "Other than that, just made me a little dumber, I guess."
"I'm 97. All my friends are dead," he added. "I'm still having fun."