Matthew McConaughey said recently that a random man he met on the street, who claimed to be a fortuneteller, gave him the impetus to accept his role as Benjamin Barry in the classic romantic comedy "How to Lose a Guy in 10 Days."
"I remember considering whether I was going to do it or not one night while on a walk down Sunset Boulevard when suddenly, this guy comes up out of nowhere to me—he was a fortuneteller guru [and] goes, 'Can I tell you your fortune real quick?' I was like, 'Yeah, man. Sure,'" the 53-year-old actor told Vanity Fair in an article published Thursday celebrating the movie's 20th anniversary.
McConaughey continued, "He immediately goes, 'There's a movie you're considering right now. It's a romantic comedy. You have to do this or it will be one of the biggest regrets of your life. It is going to be a blast, it is going to be an incredible experience and it is going to make a bunch of money.'"
The "Interstellar" actor said he wondered, "Did the studio hire this guy? I laughed at the thought, but I also remember taking a more serious consideration. I think I even accepted the offer the next day."
KATE HUDSON REVEALS HER BEST ON-SCREEN KISS AND WHICH CO-STAR SHOULD BE 'CANCELED' AFTER THEIR SMOOCH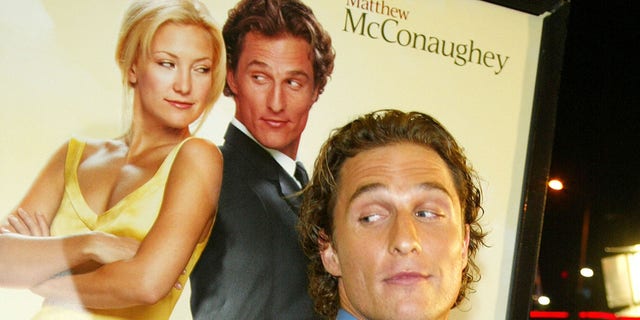 Matthew McConaughey said he was initially unsure about taking the role of Benjamin Barry in "How to Lose a Guy in 10 Days" until he ran into a fortuneteller. 
(Photo by Kevin Winter/Getty Images)
Producer Linda Obst told the magazine that a talent agent initially suggested McConaughey to her.
"I'm like, 'Well, Matthew McConaughey is so Texan, but it's kind of genius.' So that's in the back of my head. Now we're in the meeting and [then-Paramount President] Sherry [Lansing] says to Kate [Hudson], 'We have to bring this to a head. We have to find an actor that we both agree with.'"
Obst said she suggested McConaughey. "And then Sherry said, 'Matthew McConaughey.' And Kate said, 'Matthew McConaughey.' And John Goldman said, 'Matthew McConaughey.' Everybody just looked at each other, and Kate said, 'I would do it with him.'"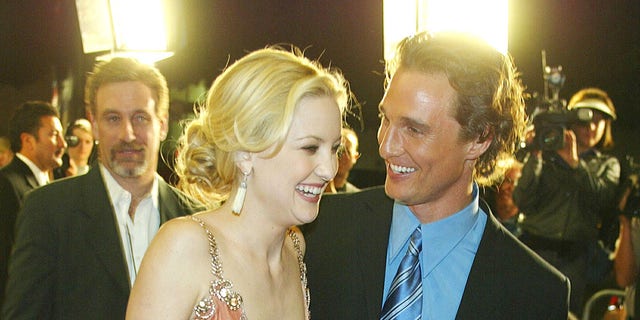 Kate Hudson, center, and Matthew McConaughey, right, starred together in 2003's "How to Lose a Guy in 10 Days."
(Photo by Kevin Winter/Getty Images)
CLICK HERE TO SIGN UP FOR THE ENTERTAINMENT NEWSLETTER
Originally Gwyneth Paltrow – not Kate Hudson – was expected to play the part of journalist Andie Anderson.
"There was an agent at CAA who actually represented Gwyneth Paltrow at the time—his name is David Lonner—and we were having a fun lunch, and he said, 'Oh, you would love this project that Gwyneth is thinking of getting involved with. It's at Paramount and there's no script yet,'" Obst said. "I was like, 'Oh, well, I'm at Paramount, and I like Gwyneth.' So then I called my studio and I said, 'There's something called this, 'How to Lose a Guy in 10 Days.' It really sounds fun.'"
Writer Burr Steers said at some point Paltrow "must have had a conflict and had to pull out."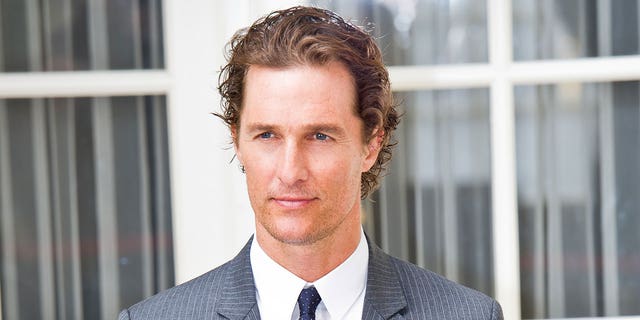 Matthew McConaughey took the role of Benjamin Barry in "How to Lose a Guy in 10 Days" more than 20 years ago. 
(David Wolff – Patrick/Getty Images)
Obst added that she and Lansing were "madly in love" with Hudson at the time.
"It's clearly after 'Almost Famous.' I just remember, we turned to each other like, 'This has to be Kate. She's hilarious,'" she said. "And so Kate got attached."
Hudson said while there's no imminent plans for a sequel she would love to work with McConaughey again.
CLICK HERE TO GET THE FOX NEWS APP
"My hope is that [Andie and Ben] are happy, they've got a bunch of kids, they got married, and they're still playing Bulls— with his parents," she told Vanity Fair. "If there was a sequel, I'm sure there would be some conflict in there somewhere."