close
Video
Massachusetts investigators drain pool at Ana Walshe's Cohasset home
Investigators could be seen draining the pool at Ana Walshe's home; Walshe has been missing since New Year's Day. 
Authorities have stopped their ground search for missing Massachusetts woman Ana Walshe, following her mysterious disappearance on New Year's Day, officials said.
The 39-year-old mother and real estate executive was reported missing after she had an early flight from Boston to Washington, D.C. on Jan. 1, and left her home but never boarded her plane, Cohasset Police Chief William Quigley said.
"The ground search by Massachusetts State Troopers and Cohasset Police Officers for Ana Walshe or evidence related to her disappearance has concluded," the two offices said in a joint statement Saturday.
"Twenty Troopers from the MSP Special Emergency Response Team, a specialized unit trained in search and rescue operations, as well as three K9 teams and the State Police Air Wing searched wooded areas near Ms. Walshe's home with negative results for the second straight day," the statement added.
MISSING COHASSET WOMAN: TIMELINE OF ANA WALSHE'S MOVEMENTS BEFORE DISAPPEARANCE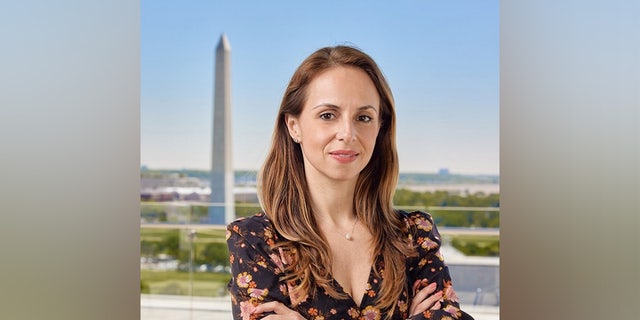 Ana Walshe commuted from Massachusetts to Washington, D.C., each week to work at a real estate job, her friends told WCVB.
(Cohasset Police Department)
They continued: "State Police divers also searched a small stream and a pool with negative results. The ground search will not resume unless police develop new information that so warrants it."
State police are continuing various investigative actions to find the missing woman and Cohasset detectives headed to D.C. Saturday to follow up on potential leads in coordination with D.C.'s Metropolitan Police Department.
"Regarding yesterday's fire at Ms. Walshe's former house on Jerusalem Road, the State Police Fire and Explosives Investigation Unit and local investigators have determined that the cause of the fire was accidental," the joint statement also said.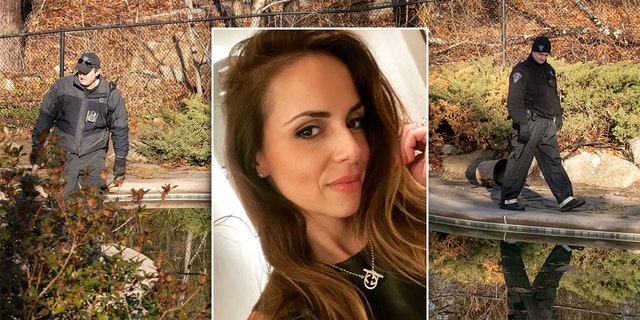 Massachusetts State Troopers outside Ana Walshe's home in Cohasset, Saturday, Jan. 7, 2023, and 39-year-old Ana Walshe, who has been missing since January 1. 
(David McGlynn for Fox News Digital/Facebook/Ana Walshe)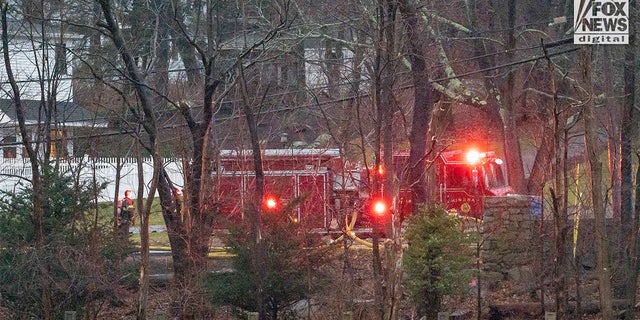 Firefighters battle a blaze at 725 Jerusalem Road in Cohasset, MA on Friday, January 7, 2023. The home once belonged to Ana Walshe who has been reported missing, last seen on New Year's Day.
(David McGlynn for Fox News Digital)
It concluded: "There is nothing further that we are reporting publicly at this time."
MISSING MOM ANA WALSHE'S FORMER MASSACHUSETTS HOME BURNS
Quigley said investigators believe Walshe left her home "early morning" on New Year's Day, likely between 4 and 5 a.m. Her family was sleeping at the time, he said.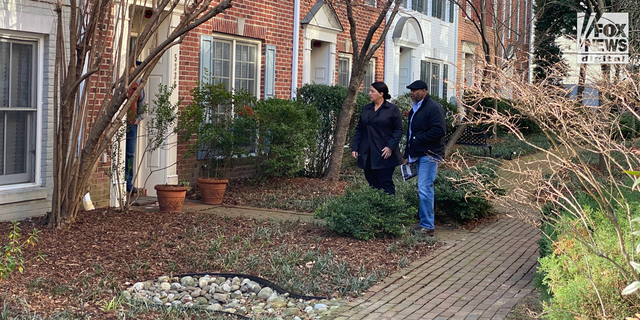 Ana Walshe, 39, of Cohasset, was reported missing Wednesday after leaving her home around 4 a.m. New Year's Day to get into a rideshare heading to Logan International Airport in Boston, Cohasset 
(Fox News Digital)
Walshe works for the real estate company Tishman Speyer in Washington, D.C., and her plan was to take a rideshare to the airport but she did not board her flight, according to the police chief.
MASSACHUSETTS MOTHER ANA WALSHE GOES MISSING, LAST SEEN NEW YEAR'S DAY
The flight to D.C. was originally booked for Jan. 3, but police said she left early for "some type of emergency" at work.
By Jan. 4, Walshe's husband and her employer reported her missing.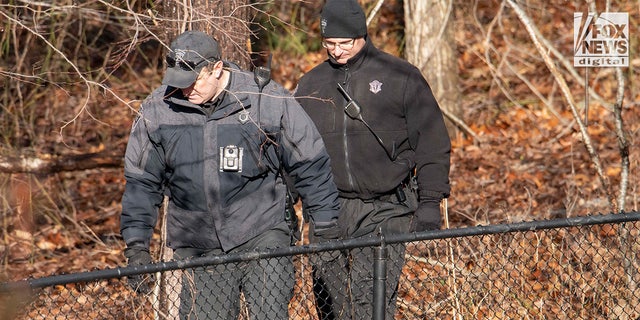 Officers search Ana Walshe's property in Cohasset, Mass., Saturday, Jan. 7, 2023.
(David McGlynn for Fox News Digital)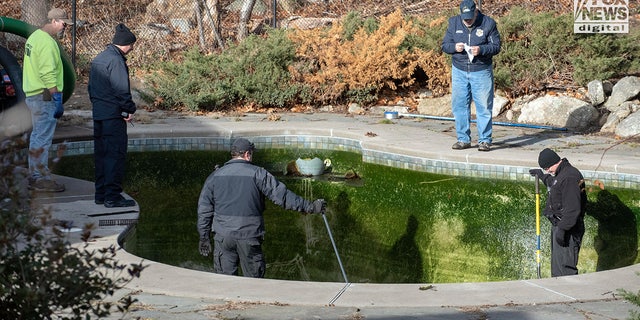 Individuals could be seen draining the pool at Ana Walshe's home; Walshe has been missing since New Year's Day. 
(David McGlynn for Fox News Digital)
CLICK HERE TO GET THE FOX NEWS APP
Police have released a description of Ana Walshe saying she is 5 feet 2 inches tall and around 115 pounds.
Fox News' Chris Eberhart contributed to this report.