close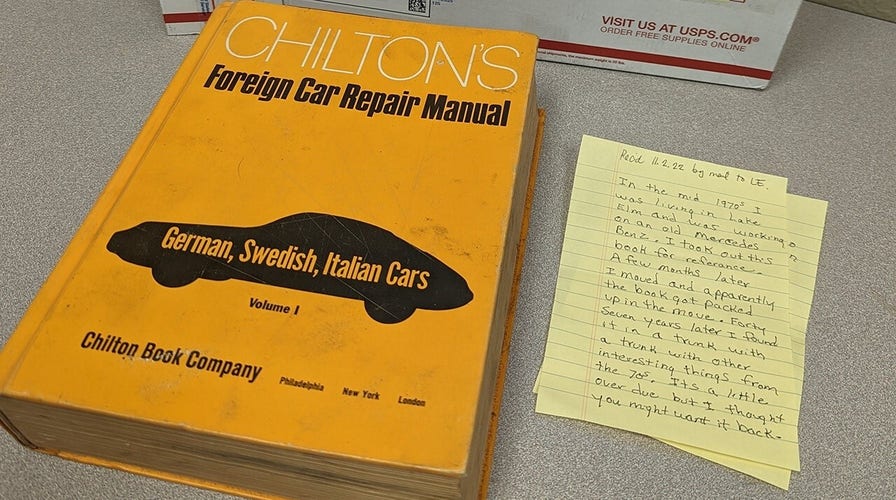 Video
Librarian reads unexpected letter she received that was inside an overdue book from 47 years ago
An anonymous person returned a library book to a Minnesota library 47 years after the book was due.
Martin Amis, a British writer of dark comedic novels, has died at the age of 73, his publisher said Saturday on Twitter.
Penguin Books said Amis "leaves a towering legacy and an indelible mark on the British cultural landscape, and will be missed enormously."
ROALD DAHL CHILDREN'S BOOKS REWRITTEN TO DELETE REFERENCES TO 'FAT' CHARACTERS, ADD 'INCLUSIVE' GENDER TERMS
Amis died Friday at his home in Lake Worth, Florida, the New York Times reported earlier, quoting his wife, Isabel Fonseca, as saying the cause was esophageal cancer.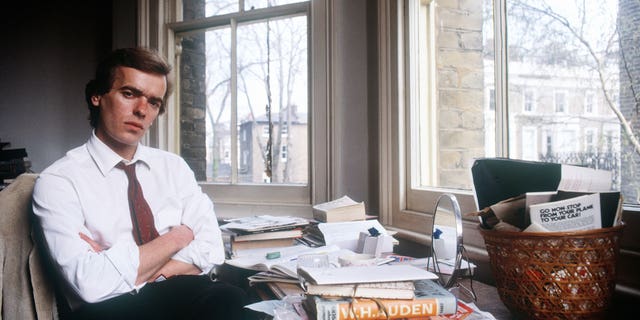 LONDON, ENGLAND – SEPTEMBER 25: English writer Martin Amis poses at home on September 25, 1987 in London, England. (Photo by Ulf Andersen/Getty Images)
Amis, the author of 14 novels including "Money: A Suicide Note," "London Fields" and "Time's Arrow," in 2008 was named one of 50 best British writers since 1945 and listed for the Booker Prize twice.
SALMAN RUSHDIE MAKES RARE APPEARANCE AFTER ATTACK TO WARN ABOUT ENDING FREEDOM OF SPEECH
Amis, often called one of the most innovative voices of his generation, was the son of the late British author Kingsley Amis, the subject of his 2000 memoir "Experience." He moved to the United States in 2011.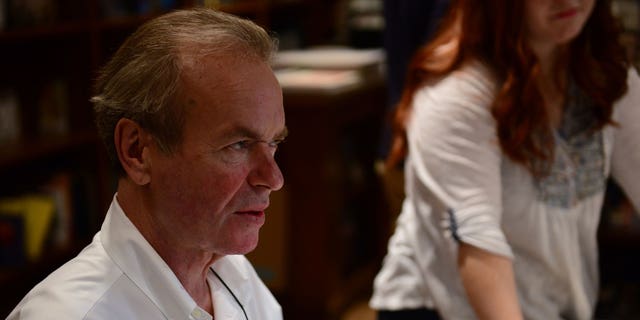 CORAL GABLES, FL – OCTOBER 26: Author Martin Amis discusses and signs copies of his new book "The Zone of Interest" at Books and Books on October 26, 2014 in Coral Gables, Florida. (Johnny Louis/FilmMagic)
Amis' first novel "The Rachel Papers" was published when he was 23. He worked as an editor at The Times Literary Supplement and later the literary editor of The New Statesman.
Amis told Reuters in 2012 he was happiest with his most recent novel at the time "Lionel Asbo: State of England" and less happy with its more celebrated predecessors "all the way down the line."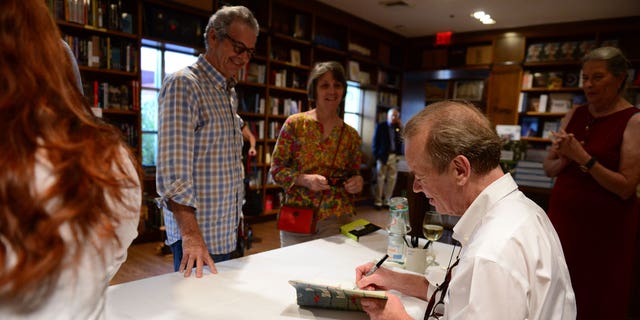 CORAL GABLES, FL – OCTOBER 26: Author Martin Amis discusses and signs copies of his new book "The Zone of Interest" at Books and Books on October 26, 2014 in Coral Gables, Florida. (Johnny Louis/FilmMagic)
He said over time, "what happens is your genius gets weaker and your talent gets stronger."
CLICK HERE TO GET THE FOX NEWS APP
In a 2020 interview with the New York Times, Amis said "we read literature to have a good time. Not an easy time, necessarily, but not a hard time and not a bad time."