close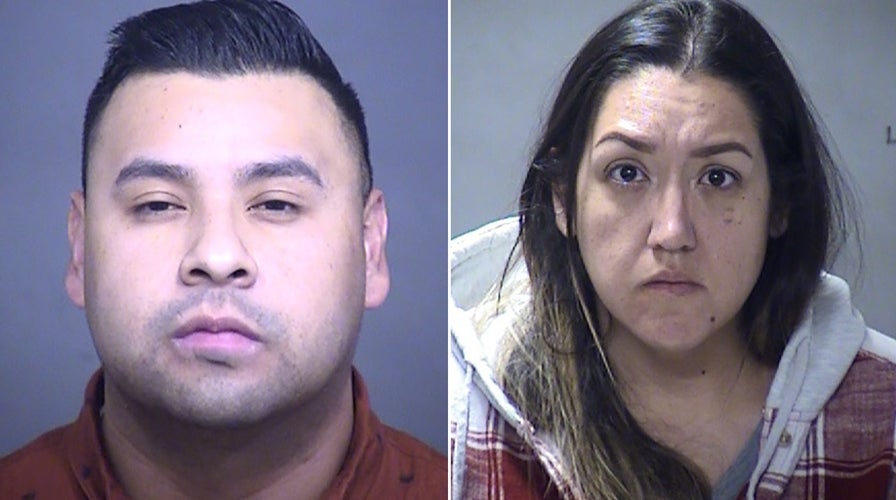 Video
Fox News Flash top headlines for January 3
Fox News Flash top headlines are here. Check out what's clicking on Foxnews.com.
A married couple was arrested in Arizona on Friday in connection with the murder of a man who was found shot dead in a roadway two days earlier, authorities said.
Heath Daniel, 33, and his wife Vanessa Daniel, 37, were located while driving on I-10 toward Tucson, the Mesa Police Department said Monday.
Heath Daniel was charged with the first-degree murder of 31-year-old Jose Olvera Ramirez, who was found dead with a gunshot wound in a roadway in Mesa just before 7 a.m. Wednesday. Vanessa Daniel was charged with hindering prosecution and tampering with evidence.
Police who discovered Ramirez dead in the road found "very little evidence on scene" and used surveillance cameras in the area to piece together how the circumstances of the shooting unfolded, the department said.
CHICAGO BOY, 9, FATALLY SHOT IN OWN HOME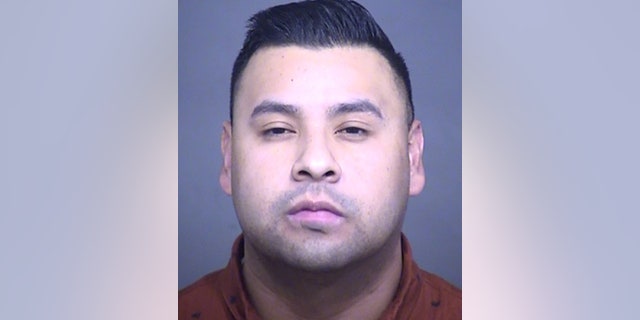 Heath Daniel, 3, was booked into jail and charged with felony first-degree murder.
(City of Mesa Police Department)
Surveillance video shows Ramirez in the passenger seat of a car interacting with another person about 10 minutes before officers responded to the scene. The driver was seen wearing a hat with the letters "NY" on it and the vehicle had identifiable damage to the bumper.
Police said the surveillance video also picked up the car's license plate, which helped lead them to Heath Daniel. Cellular records also showed Heath Daniel was in the area at the time of the murder.
When police searched Heath Daniel's house, authorities said they found a hat like the one seen in the footage along with an empty gun box for a .45 caliber pistol.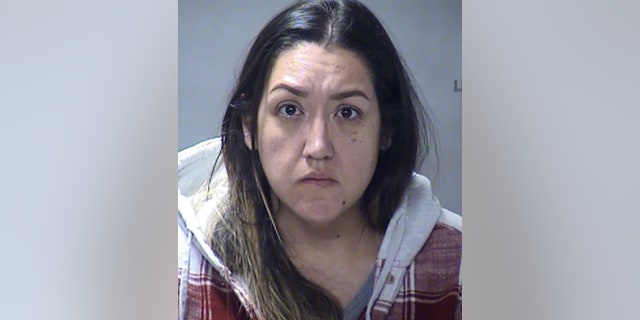 Vanessa Daniel, 37, was booked into jail and charged with hindering prosecution and tampering with evidence.
(City of Mesa Police Department)
Investigators located the vehicle at the home of a relative, who told police that the couple asked them to keep it along with a box of .45 caliber cartridges, police said.
Upon investigating the vehicle, police said officers found fired and unfired .45 caliber casings.
POLICE IN FLORIDA OFFERING $10K REWARD FOR INFO ABOUT 'HEINOUS' MURDER OF MARRIED COUPLE
The investigation also revealed that Daniel went to another location, that he shot a man, and showed a .45 caliber handgun to a witness, according to authorities.
Police said when they learned that the couple had left Mesa in a different vehicle, they tracked them down.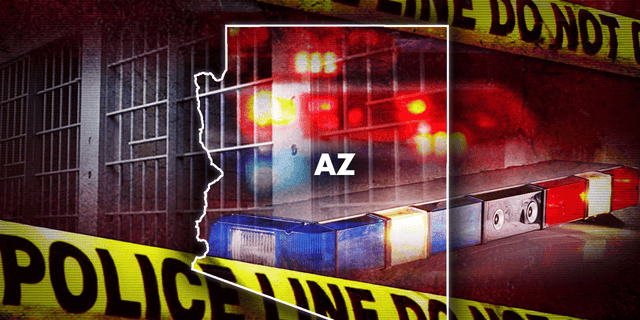 The couple was located driving in a different car along I-10 southbound toward Tucson.
(Fox News)
Heath and Vanessa Daniel were both taken into custody and booked into jail in Mesa.
CLICK HERE TO GET THE FOX NEWS APP
Heath Daniel was being held on $500,000 bond.