You could have met Marie Osmond and her husband Steve Craig at Walt Disney World, as the couple has spent their entire week there.
In a rare photo of the duo shared to her Instagram, Osmond is seen smiling alongside Craig at the theme park.
She wrote, "After we finished the #CandlightCelebration at Epcot, I've been blessed to spend the week with my family here at Walt Disney World!"
The "Meet Me in Montana" singer also showcased her new hair – straying away from her usual cascading brunette locks.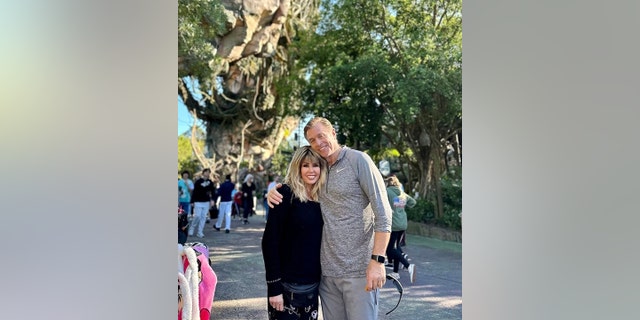 Marie Osmond shared a rare photo with her husband Steve Craig and a new hairstyle.
(Instagram)
MARIE OSMOND SAYS 'MY BELIEF IN GOD MADE ALL THE DIFFERENCE' IN ESCAPING CHILD STAR CURSE, WEIGHT LOSS JOURNEY
Osmond was pictured with blonde hair – which she later revealed to be fake in the comments section of her Instagram.
One fan wrote to Osmond, "You changed your hair color. Looks good," to which the singer replied, "No, it's one of my fun wigs."
Another follower wrote in part, "You make a beautiful blonde," to which the "Donny & Marie" star answered, "Thanks! You should see my purple wig."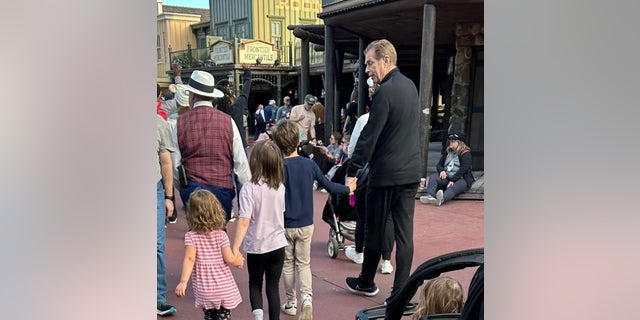 Marie Osmond shared a photograph of Steve Craig walking hand in hand with their grandchildren at Disney World.
(Instagram)
CLICK HERE TO SIGN UP FOR THE ENTERTAINMENT NEWSLETTER
In another photo, Osmond showed a behind-the-scenes glimpse of the trip with her family, photographing her husband holding hands with her grandchildren as they strolled through the park.
Osmond and Craig were initially married in 1982, only to divorce in 1985. The couple share one son together, Stephen James Craig.
Osmond went on to have two biological children and five adoptive children with her second husband Brian Blosil, although they divorced in 2007.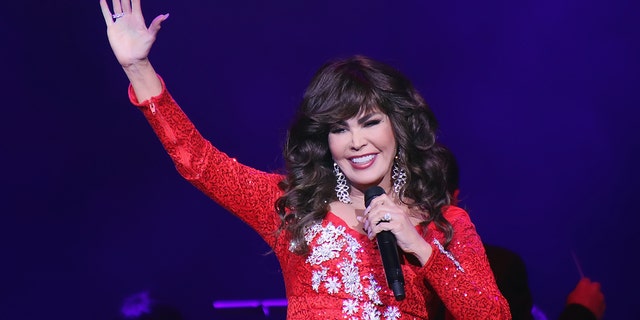 Marie Osmond's signature brown locks were covered by a wig at Disney World.
(Donald Kravitz)
CLICK HERE TO GET THE FOX NEWS APP
Osmond remarried Craig in 2011, months prior to their son's wedding.
Although photos with Craig are few and far between, photos of her children and grandchildren are abundant on Osmond's social media.