Mar-a-Lago property manager Carlos de Oliveira pleaded not guilty Tuesday to charges stemming from Special Counsel Jack Smith's investigation into former President Trump's alleged improper retention of classified records.
De Oliveira pleaded not guilty Tuesday to charges that came as part of a superseding indictment last month.
De Oliveira faced two obstruction counts based on allegations that the defendants "attempted to delete surveillance video footage at The Mar-a-Lago Club in summer 2022."
TRUMP REACTS TO 'ABUSE' BY DOJ: 'THIS IS WHAT YOU GET' FOR LEADING THE POLLS
Smith's indictment alleges that De Oliveira told an unnamed Trump employee that "'the boss' wanted the server deleted."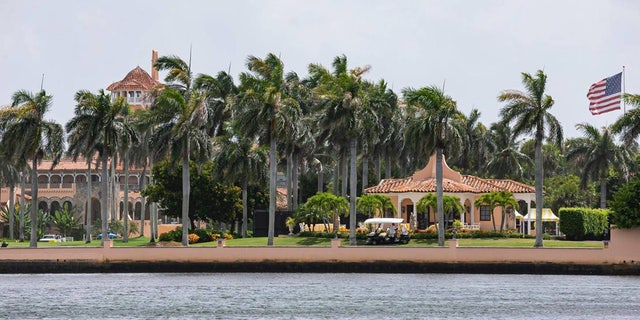 A view of former President Trump's Mar-a-Lago home on Tuesday, Aug. 9, 2022, in Palm Beach, Florida. (Matias J. Ocner/Miami Herald/Tribune News Service via Getty Images)
He was also charged with making false statements and representations in a voluntary interview with the FBI on Jan. 13, 2023.
De Oliveira retained Larry Donald Murrell Jr., local counsel from West Palm Beach.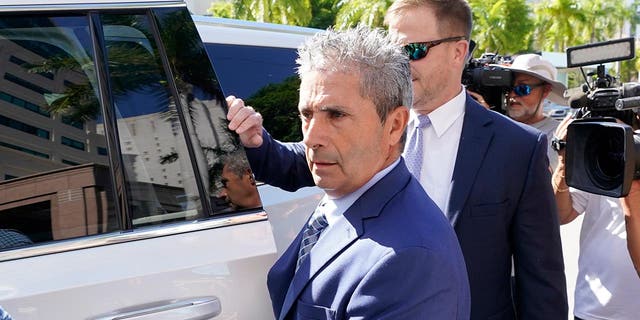 Carlos De Oliveira, center, an employee of former President Trump's Mar-a-Lago estate, arrives for a court appearance with attorney John Irving, at the James Lawrence King Federal Justice Building, Monday, July 31, 2023, in Miami. (Wilfredo Lee/AP)
Trump was indicted in June on charges stemming from Smith's investigation into his alleged improper retention of classified records after his presidency. Trump pleaded not guilty to 37 counts, including willful retention of national defense information, conspiracy to obstruct justice and false statements.
TRUMP CHARGED WITH ADDITIONAL COUNTS IN SPECIAL COUNSEL'S CLASSIFIED RECORDS PROBE
Last month, as part of the superseding indictment, Trump was charged with an additional three counts, including one new count of willful retention of national defense information and two new obstruction counts.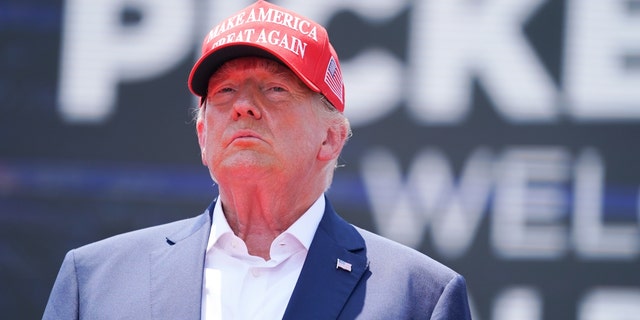 Former President Trump offered Fox News Digital an exclusive reaction. (Sean Rayford/Getty Images)
Trump has pleaded not guilty to all counts.
CLICK HERE TO GET THE FOX NEWS APP
Trump aide and valet Waltine Nauta was also charged out of Smith's investigation. Nauta has also pleaded not guilty.
Meanwhile, Trump, on Monday, faced his fourth indictment, this time out of Fulton County, Georgia, where District Attorney Fani Willis has been investigating his alleged efforts to overturn the 2020 presidential election in the state.
Willis also charged 18 others out of the probe—including former Trump White House chief of staff Mark Meadows, former attorneys Rudy Giuliani, Jenna Ellis, Sidney Powell, John Eastman, Kenneth Chesebro and Jeff Clark, among others.
Trump and all 18 other defendants face a racketeering charge, along with other state charges.