close
Video
New search at Portugal reservoir for Madeleine McCann
Fox Nation host Nancy Grace on the new search for Madeleine McCann in Portugal, and the new Fox Nation special that shows the similarities between the Idaho college student murders and Ted Bundy
Portuguese, German and British authorities have ceased their search for items relating to the disappearance of Madeleine McCann – a British girl who went missing as a toddler from Praia da Luz, Portugal, 16 years ago.
Madeleine was abducted from a ground-floor apartment while on a family vacation in Praia da Luz on May 3, 2007, when she was three years old.
Portugal's Judicial Police said in a Thursday evening statement that a search request from German authorities has been completed and "resulted in the collection of some material that will be subject to" analysis, according to a translation.
Items collected during the search will be transported to German authorities for testing in accordance with international rules, Portuguese police said.
MADELEINE MCCANN: SEARCH FOR 'EVIDENCE' IN TODDLER'S DISAPPEARANCE CONTINUES IN PORTUGAL WITH K9S, DIVERS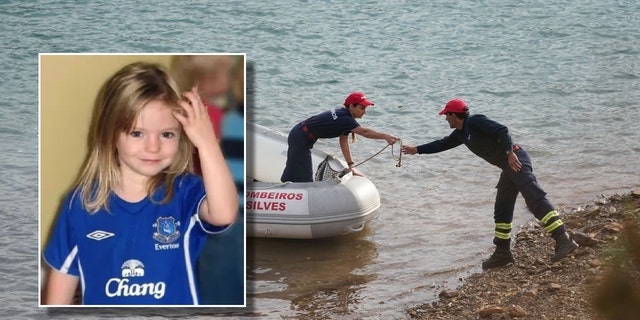 Madeleine McCann went missing in 2007 from her family's apartment in Portugal.  (Handout/ Yui Mok/PA Images)
German prosecutor Christian Wolters told broadcast station NDR earlier this week that authorities "have indications that we could find evidence" near a dam in Portugal's Algarve region.
MADELEINE MCCANN SEARCH RESUMES IN PORTUGAL 16 YEARS AFTER BRITISH TODDLER'S DISAPPEARANCE
On Monday, police were seen conducting a search near the Arade dam, about 31 miles from Praia da Luz.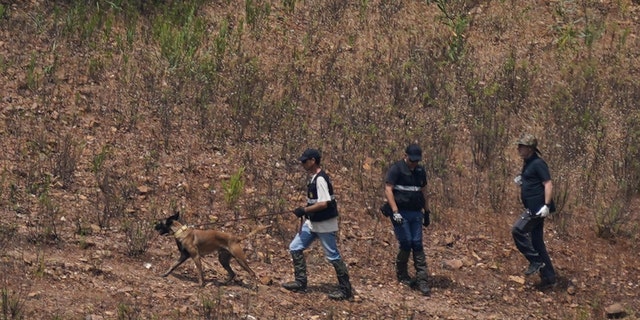 Portuguese, English and German authorities continued to search for evidence Wednesday in Madeleine McCann's 2007 disappearance. (Yui Mok/PA Images)
"The only thing that I would clarify is that it doesn't come from the suspect," Wolters said of the search for evidence. "So, we don't have a confession or anything similar now, or an indication from the suspect of where it would make sense to search. . . . It was other indications that prompted us to conduct this search."
MISSING MADELEINE MCCANN'S PARENTS 'AWAIT A BREAKTHROUGH' IN TODDLER'S KIDNAPPING
In 2020, German authorities named Christian Brueckner, 45, as a suspect in Madeleine's disappearance. Brueckner continues to deny his involvement in the case.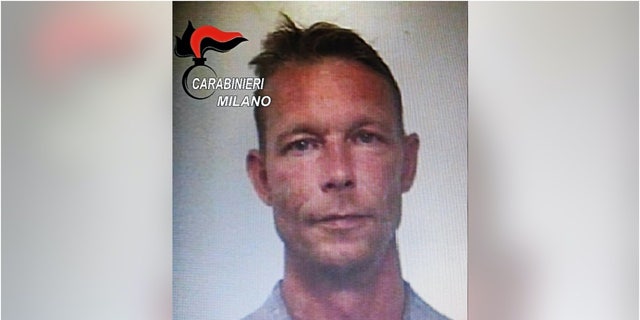 This undated handout image supplied by the Carabinieri Milano shows a police mug shot of Christian Brueckner, a suspect in the disappearance of three-year-old Madeleine McCann in 2007 from a holiday apartment in Praia da Luz, Portugal. (Carabinieri Milano via Getty Images)
Brueckner spent many years in Portugal, including in Praia da Luz, around the time of Madeleine's disappearance.
MADELEINE MCCANN'S PARENTS RELEASE VIDEO ON MISSING DAUGHTER'S 20TH BIRTHDAY
He was charged in 2022 for sex crimes against children that German authorities allege he committed in Portugal between 2000 and 2017, and he is currently serving time for the rape of a woman in 2005.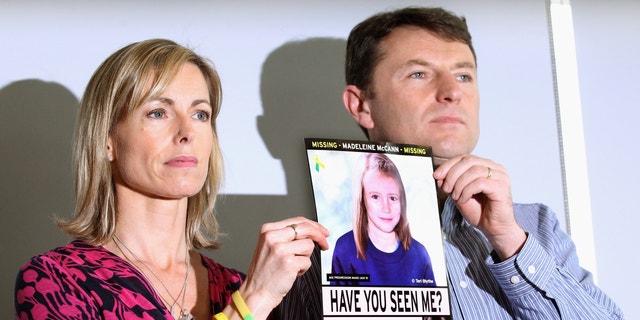 Kate and Gerry McCann hold an age-progressed police image of their daughter during a news conference to mark the fifth anniversary of the disappearance of Madeleine McCann, on May 2, 2012, in London, England. (Dan Kitwood/Getty Images)
CLICK HERE TO GET THE FOX NEWS APP
Madeleine was born in May 2003 and would be turning 20 years old this month.
The Associated Press contributed to this report.
Audrey Conklin is a digital reporter for Fox News Digital and FOX Business. Email tips to [email protected] or on Twitter at @audpants.