close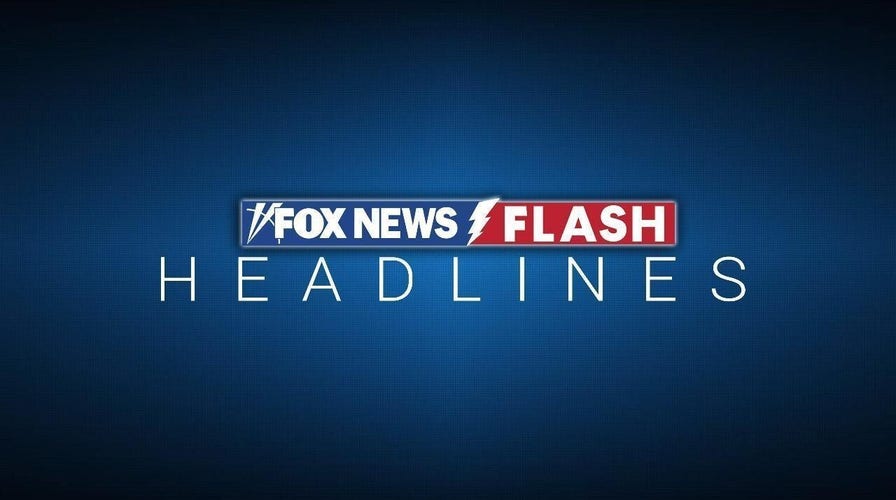 Video
Fox News Flash top headlines for May 26
Fox News Flash top headlines are here. Check out what's clicking on Foxnews.com.
Higher than anticipated inflation figures that came out this week could mean that the Bank of England will potentially raise rates. 
Jeremy Hunt, Britain's Treasury chief, said that he is prepared to further increase interest rates, even at the risk of sending the U.K. into a recession, if it means bringing down inflation.
Over the past 18 months, the Bank of England has aggressively raised interest rates to a 15-year-high 4.5%.
Britain's Treasury chief said he would be prepared to see the U.K. economy slip back into recession if further interest rate hikes are necessary to bring down inflation.
With the Bank of England expected to keep raising rates following higher-than-anticipated inflation figures this week, Jeremy Hunt said it was necessary to prioritize measures to slow the pace of price increases.
In an interview with Sky News that aired Friday, Hunt said the "only path to sustainable growth" is to bring inflation under control.
Asked if he was comfortable with further rate hikes even if it could precipitate a recession, Hunt said, "Yes, because in the end, inflation is a source of instability. … It is not a trade-off between tackling inflation and recession."
Like other central banks, the Bank of England has been raising interest rates aggressively over the past 18 months or so to a 15-year high of 4.5% after inflation spiked sharply, first because of bottlenecks caused by the coronavirus pandemic and then Russia's invasion of Ukraine, which caused energy and food prices to surge.
BRITISH PRIME MINISTER FIRES TOP ECONOMIC OFFICIAL IN RUTHLESS RESPONSE TO 'MINI-BUDGET' BACKLASH
Higher borrowing costs are aimed at making it more expensive for individuals and businesses to borrow, which dampens demand in the economy.
"If we want to have prosperity, to grow the economy, to reduce the risk of recession, we have to support the Bank of England in the difficult decisions that they take," Hunt said.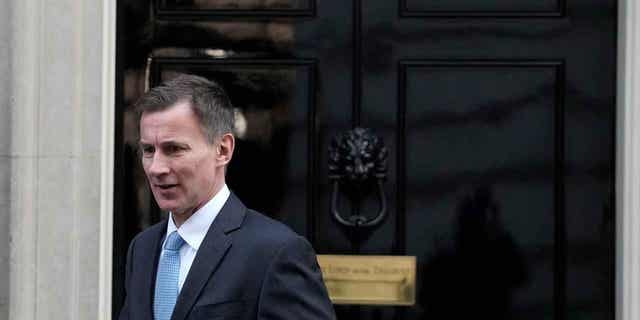 Britain's Chancellor of the Exchequer Jeremy Hunt leaves 10 Downing Street in London, on Jan. 18, 2023. Hunt claims he's prepared for the British economy to slip into a recession if it means lowering inflation. (AP Photo/ Frank Augstein, File)
There had been hope that the bank, whose primary task is to keep inflation at around 2%, may pause rate hikes but the inflation figures this week raised alarm bells that it will have to go on tightening monetary policy.
UK HITS RECORD 7M CITIZENS WAITLISTED FOR 'ROUTINE' HEALTH CARE UNDER STATE-RUN SYSTEM
The consumer prices index eased to 8.7% in the year to April from 10.1% in March, largely because last year's energy spike in the wake of the invasion of Ukraine dropped out of the annual comparison.
The decline wasn't as big as anticipated, especially as prices in the wholesale gas market have been falling for months.
Since then, financial markets have priced in further rate hikes from the central bank in the coming months, possibly up to 5.5%, bad news for borrowers and those looking to get a new mortgage.
CLICK HERE TO GET THE FOX NEWS APP
"The shock print for inflation this week has very quickly reset most forecasters' expectations of where the peak in the Bank of England rate will be," said Luke Hickmore, investment director at asset management firm abrdn.
Earlier this week, the International Monetary Fund predicted that the British economy would avoid falling into recession this year. However, its upgraded growth forecasts were released before the inflation figures, which led to the uptick in anticipated interest rates.