Butch Patrick is mourning the loss of his beloved pal.
Lisa Loring, recognized by fans as the original Wednesday Addams from the classic TV adaptation of "The Addams Family," passed away on Saturday at age 64. The actress died of complications from a stroke caused by high blood pressure, her daughter Vanessa Foumberg told The Hollywood Reporter.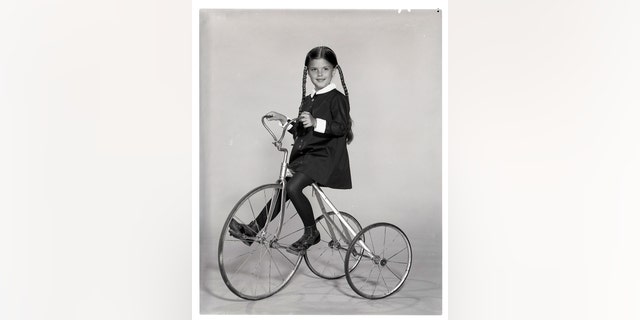 Lisa Loring, who played Wednesday Addams in the classic TV show "The Addams Family," passed away on Saturday. She was 64.
(Getty Images)
"My initial reaction was one of sadness," Patrick, who famously played Eddie Munster in "The Munsters," told Fox News Digital. "And at the same time, it didn't come unexpectedly. She had been in failing health for a while. I knew she was weak. But at the same time, I'm really happy that she's out of pain. I'm a big believer in spirituality and the afterlife, so I'm happy she's in a better place. But I miss her. We had a long, long friendship. We did lots of great things and had wonderful adventures together."
The former child stars first met at Paul Petersen's home sometime in 1985. Peterson, also a former child star, later formed A Minor Consideration, a child-actor support group in Hollywood.
'MUNSTERS' STAR BUTCH PATRICK RECALLS HIT '60S SERIES: 'WE WERE ABLE TO GET AWAY WITH A LOT MORE'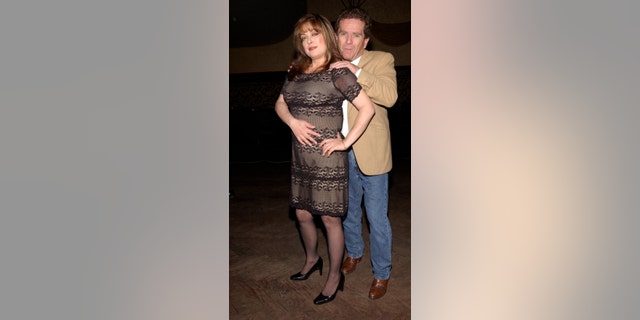 Lisa Loring played Wednesday Addams in the television series "The Addams Family." Her pal Butch Patrick played Eddie Munster in "The Munsters."
(Lawrence Lucier/Getty Images)
"I immediately said, 'Oh my God, what a beautiful woman,'" Patrick chuckled. "We did some shows together because any promoter in their right mind would love to have Wednesday Addams and Eddie Munster in the same room to promote an appearance. And that's where it started. The more we worked together, the closer we got and the deeper the friendship bond became."
According to the 69-year-old, his favorite memory of Loring is when their characters said "I do" to the delight of fans in 1997.
"There was a gentleman in Pittsburgh, Tony Greco, the world's biggest 'Munsters' collector," Patrick recalled. "He was a friend to everybody. A buddy of his was going to open a nightclub called Heaven… I go, 'How would you like to have Eddie Munster and Wednesday Addams – a match made in Heaven?' And he goes, 'That sounds like a great event!'"
"So I contacted Lisa and she loved the idea," he shared. "She came and looked beautiful. We had rings and a DJ dressed as a pope who performed the ceremony. We had 5,000 people attend this massive mock wedding of Eddie Munster and Wednesday Addams. It was such a good time."
CLICK HERE TO SIGN UP FOR THE ENTERTAINMENT NEWSLETTER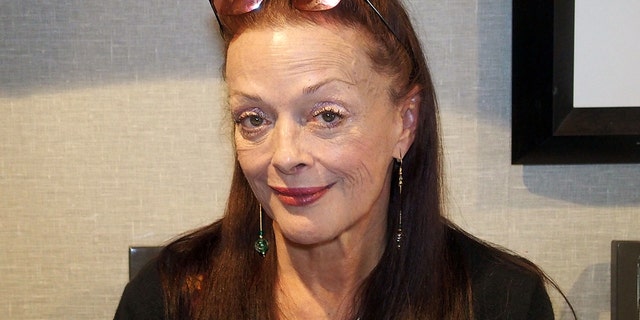 Lisa Loring attends the Chiller Theatre Expo Halloween on Oct. 29, 2022, in Parsippany, New Jersey. She remained devoted to her fans over the years.
( Photo by Bobby Bank/Getty Images)
Patrick said he last saw Loring in November. The pair made an appearance at an autograph signing in Anaheim, California.
"Lisa was sitting next to me, so we had a couple of days to just chat," he recalled. "That's when I was very concerned about her. She was in a wheelchair and her strength wasn't what it was. I could see it. But I was hoping she was going to recover… She was only 64 years old. She left us way too young. Too soon."
"I think when her husband Graham passed away last year, that took a lot of joy from her life," said Patrick. "They were divorced, but she still cared for him very much."
Today, Patrick hopes fans will remember Loring for being "a very wonderful soul who loved her daughters."
'MUNSTERS' CHILD STAR BUTCH PATRICK EXPLAINS WHY HIT '60S SERIES CAME TO AN END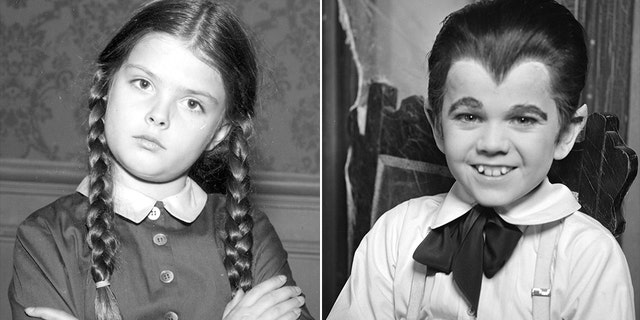 Lisa Loring and Butch Patrick starred in their spooky sitcoms during the '60s.
(Getty Images)
"She was always appreciative of her success and her life," said Patrick while fighting back tears. "She was very proud of what she had done… Her talent, even at a young age, came so naturally to her. She had such a strong presence as Wednesday Addams, which is quite an achievement to pull off as a little girl. I'm just happy to have known her. We were both Hollywood kids and had parallel lifestyles. But we also had a really good time on this ride."
"It can be tough sometimes in Hollywood," he reflected. "But she survived. And I'm happy she found peace."
Loring first took on the role of pigtailed Wednesday in 1964. She began working on the live-action TV adaptation of Charles Addams' New Yorker cartoons when she was just 5. The show aired at the same time as the fellow spooky sitcom "The Munsters."
While Loring only played the character for two years, her performance set the template for live-action portrayals. She was recently praised for inspiring Jenna Ortega's interpretation of the role for the Netflix series "Wednesday."
'ADDAMS FAMILY' THEN AND NOW: A LOOK BACK AT THE '90S STARS AS 'WEDNESDAY' TV SERIES IMAGES ARE RELEASED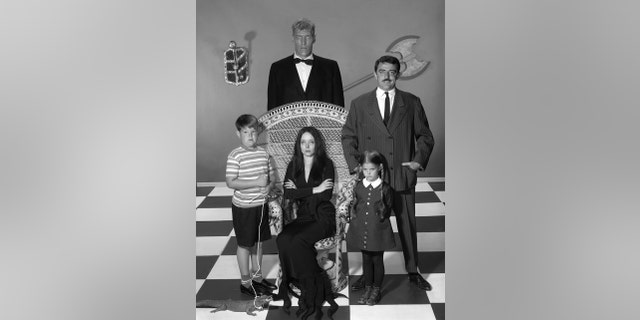 John Astin, who played patriarch Gomez Addams, is the last surviving member of the original cast.
(ABC Photo Archives/Disney General Entertainment Content via Getty Images)
John Astin, who played Gomez Addams, is the last surviving member of the original cast.
Following her success on TV, Loring kept busy appearing in a series of slashers during the '80s. Her last credited role was that of Miss Rhonda in 2015's "Doctor Spine."
Loring is survived by two daughters and two grandchildren.