Alec Baldwin has been charged with two counts of involuntary manslaughter for his involvement in the fatal "Rust" shooting that led to Halyna Hutchins' death.
The district attorney's office confirmed to Fox News Digital that the charges have been filed, as they continue working through the process.
The "Rust" armorer Hannah Gutierrez-Reed was also set to be charged Tuesday.
The New Mexico First Judicial District Attorney's Office first announced Baldwin and Gutierrez-Reed would be charged earlier in January. The DA informed the public that following the charges, Baldwin and Gutierrez-Reed would be required to make a first appearance after receiving a summons – usually within a few days. The defendants can appear virtually.
The next step in the legal process should be held in the next two months and if the case were to go to trial, it typically would begin in six months, according to a legal expert.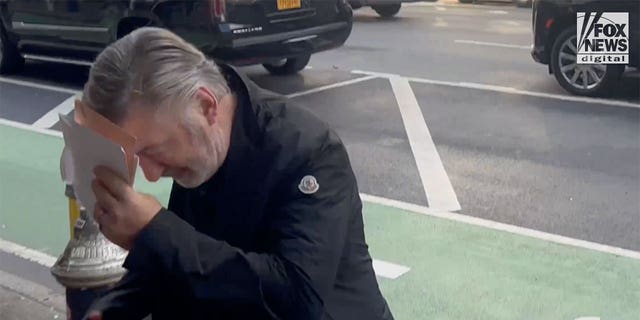 Alec Baldwin holds up an envelope to his face as he enters a building in New York City on Jan. 20, 2023. This was the first time Alec Baldwin was seen since being charged with involuntary manslaughter, following the fatal shooting of Cinematographer Halyna Hutchins on the set of "Rust" in 2021.
(Dario Alequin for Fox News Digital)
ALEC BALDWIN'S WIFE HILARIA SAYS SHE DOESN'T 'FEEL SO STRONG' IN WAKE OF HUSBAND'S MANSLAUGHTER CHARGES
"We should expect that a preliminary hearing will be held within the next two months. At that hearing, a judge will determine whether a trial should move forward," Kate Mangels, of Kinsella Weitzman Iser Kump Holley law firm, told Fox News Digital. "If the judge determines that a trial should move forward, the dates for future hearings and trial will likely be set at that time."
"Defendants have the right to a speedy trial, and a trial should typically commence within six months. However, it is common for a defendant or defense attorney to ask for an extension or continuance, which would increase the time before trial would begin."
It seems that Baldwin will not be taken into custody, and that's not uncommon, according to another legal expert.
"If you know exactly where the defendant is, and he's not generally a threat to society, then the defendant can be free on their own recognizance," Los Angeles criminal defense and appellate attorney Matthew Barhoma, founder of Barhoma Law, told Fox News Digital.
He added: "Some of the conditions of release that could be placed on Baldwin include having to stay away from firearms and remaining clean and sober."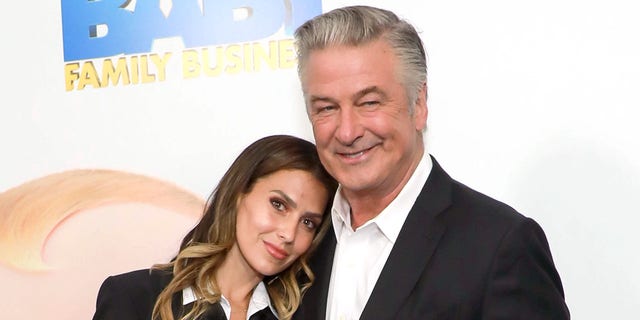 Alec Baldwin and wife Hilaria have been married for 10 years.
(Jason Mendez)
Shortly before the charges were formally filed, Baldwin's wife Hilaria shared a supportive message on Instagram.
"I hope you understand how much your support and kindness to Alec and our children mean," she wrote in the caption of a photo of the family. "Thank you for being our community and our village. You are helping us to be stronger parents and partners during this unimaginable time, stemming from such heartbreaking tragedy. Please know that I hear all of your outspoken words and each and every one of you reminds me daily that there is kindness in the world and we are not alone."
"Alec, we love you and we are here for you."
Halyna Hutchins died on the set of "Rust" after a gun Alec Baldwin was holding fired.
(Panish Shea Boyle Ravipudi LLP)
Hutchins died on Oct. 21, 2021, after a gun Baldwin was holding fired on set. The director of "Rust" Joel Souza was also injured in the shooting in a church on Bonanza Creek Ranch in New Mexico.
The Santa Fe County Sheriff's Department has spent the last year investigating how live rounds made it onto the movie set. Gutierrez-Reed and assistant director Dave Halls were the only other crew members believed to have handled the gun that fired on set.
Halls allegedly handed Baldwin a .45 revolver, telling him that it was "cold," or safe. Prior to that, Gutierrez-Reed spun the cylinder to show Halls what was in the gun, her lawyer said.
Baldwin has maintained that he did not pull the trigger of the gun – once during a prime-time interview shortly following the deadly shooting and again on a podcast episode. The actor originally said he had pulled the hammer of the gun back as far as he could and released it, but did not pull the trigger.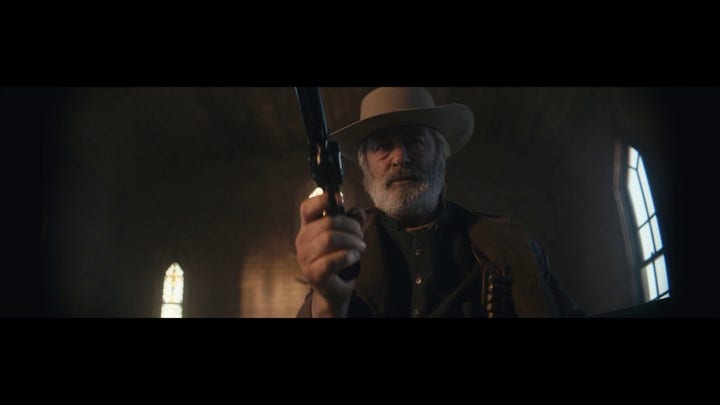 Video
CLICK HERE TO SIGN UP FOR THE ENTERTAINMENT NEWSLETTER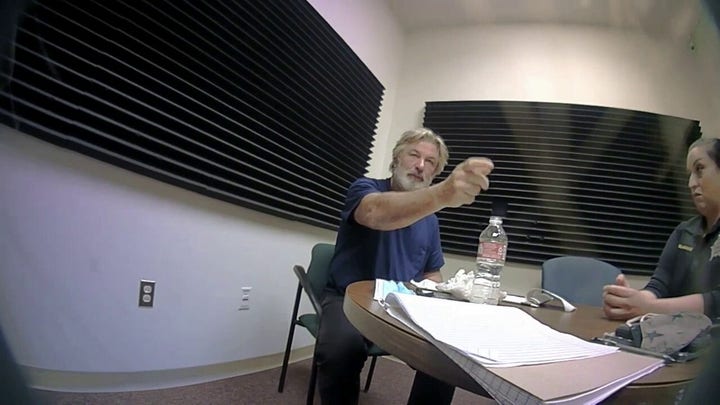 Video
Baldwin's lawyer previously called the decision to charge the actor with involuntary manslaughter a "miscarriage of justice."
"This decision distorts Halyna Hutchins' tragic death and represents a terrible miscarriage of justice," Luke Nikas of Quinn Emanuel told Fox News Digital in a statement. "Mr. Baldwin had no reason to believe there was a live bullet in the gun – or anywhere on the movie set. He relied on the professionals with whom he worked, who assured him the gun did not have live rounds. We will fight these charges, and we will win."
Baldwin and Gutierrez-Reed were "charged in the alternative." This means a jury will decide not only if the two are guilty but will also decide which definition of involuntary manslaughter their actions fall under.
Involuntary manslaughter is a Class D felony punishable by up to 18 months in jail and a $5,000 fine.
Baldwin's second count is involuntary manslaughter in the commission of a lawful act, which "requires proof that there was more than simple negligence involved in a death," according to the DA's office. It is also punishable by up to 18 months in jail and a $5,000 fine.
However, this charge includes a firearm enhancement. If convicted on the enhancement, Baldwin would face a mandatory five years in jail.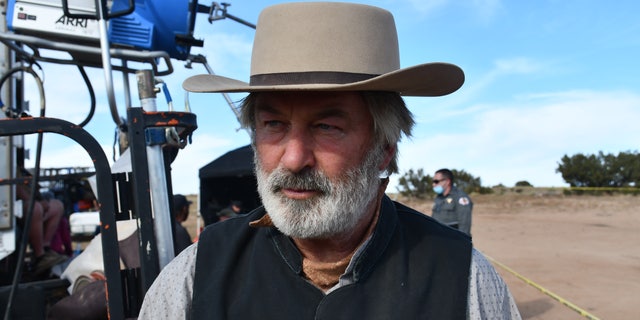 Alec Baldwin shown on the "Rust" movie set in New Mexico.
(Santa Fe County Sheriff's Office)
CLICK HERE TO GET THE FOX NEWS APP