Kristin Cavallari has been there and done that when it comes to dating professional athletes.
It's something she is not seeking to replicate in future relationships, she told her podcast co-host and ex-boyfriend Stephen Colletti.
"To be honest I, I don't want to say anything I'm gonna end up regretting, but I don't think I want to date another athlete," she admitted.
"I've done that. … I want to leave that in the past."
Kristin Cavallari opened up about her history dating athletes.
(Jeff Kravitz/FilmMagic)
KRISTIN CAVALLARI CALLS MARRIAGE TO JAY CUTLER 'TOXIC' AND WARNS DON'T 'IGNORE RED FLAGS'
Cavallari divorced ex-husband and former NFL quarterback Jay Cutler in 2020. The two share three children — sons Camden and Jax and daughter Saylor.
She may be done with athletes at the moment, but the reality star does have some thoughts on which type of sports pro is best to date.
"Here's my deal," she told Colletti, "I dated a hockey player. You know, for me, now in my life where I'm at, it's more about schedules. So baseball, they're gone all the time. Basketball, they're gone all the time. Football's reasonable. Hockey, they're gone a lot, but you know, it's doable."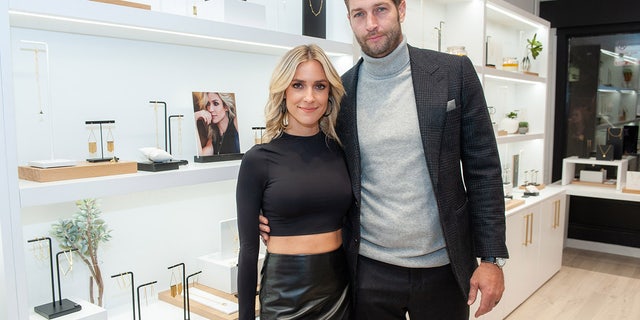 Kristin Cavallari and Jay Cutler split after seven years of marriage.
(Timothy Hiatt)
CLICK HERE TO SIGN UP FOR THE ENTERTAINMENT NEWSLETTER
The conversation grew out of Cavallari and Colletti's recap of a previous "Laguna Beach" episode for their podcast "Back to the Beach."
In the episode, Cavallari reveals that after dating Colletti, she moved on to former University of Southern California and NFL quarterback Matt Leinart.
"Oh god, my first quarterback. … I dated a couple athletes in my day, I will say," Cavallari, 36, said.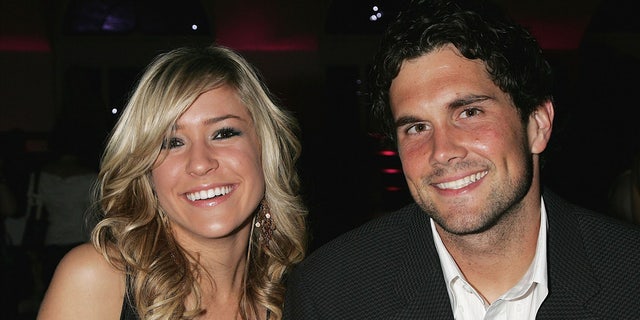 Kristin Cavallari revealed she dated Matt Leinart while he was in college at USC, and she was still in high school.
(David Livingston)
CLICK HERE TO GET THE FOX NEWS APP
"I'm actually still good friends with Matt. Matt is the nicest human being on the planet. He is such a great guy. But, yeah, I dated him when I was 18 — my second half of my senior year.
"He was on top of the world that year. I was so excited about it. It was a big deal for me."