From the look on their faces, you might never guess that King Charles III, Prince William and Princess Kate Middleton were subject to allegations made in Prince Harry's explosive memoir, "Spare."
The Prince and Princess of Wales, William and Kate, seemed unbothered during their first public appearance since the book's release on Tuesday. They took a trip to the Royal Liverpool University Hospital in Merseyside on Thursday, where the couple walked side by side, smiling and waving to adoring fans.
This was the second time Princess Kate had been photographed since the release of Harry's revealing memoir, as a much more stoic version of the Princess of Wales was pictured driving herself to Windsor Castle.
The Twitter account for the royal couple described their latest visit as an opportunity to "thank NHS staff for their hard work and dedication."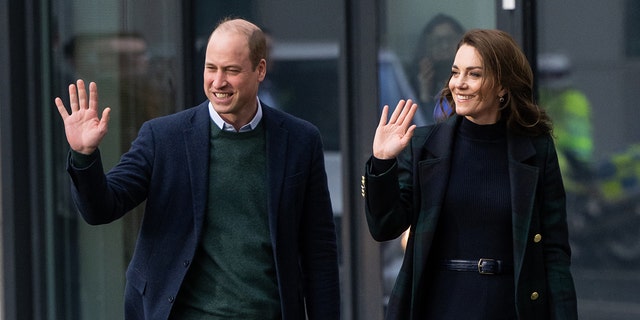 Prince William and Princess Kate wave to fans outside Royal Liverpool University Hospital.
(Samir Hussein/WireImage)
PRINCE HARRY TALKS KING CHARLES PATERNITY RUMORS IN NEW BOOK 'SPARE'
The hospital shared photos to social media of the couple visiting the critical care unit.
The royal couple also had the opportunity to speak with medical professionals and see "first-hand how the new, state-of-the-art hospital…is improving patient experience, safety and enhancing recovery for inpatients."
CLICK HERE TO SIGN UP FOR THE ENTERTAINMENT NEWSLETTER
Following their visit to the medical facility, the Prince and Princess of Wales visited the Open Door Charity outside Liverpool, where they met in the "Mentor Room." The charity predominantly focuses on supporting young adults with their mental health.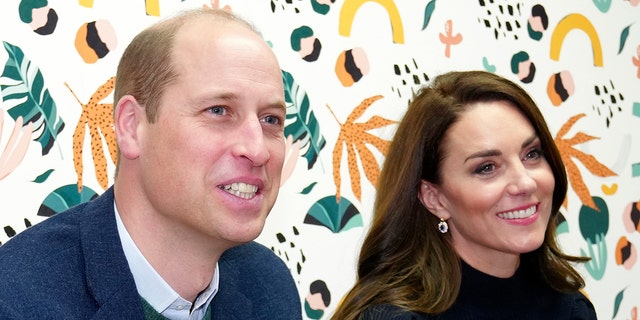 Prince William and Princess Kate traveled to Birkenhead to visit the Open Door Charity.
(Jon Super-WPA Pool)
CLICK HERE TO GET THE FOX NEWS APP
Meanwhile, the new reigning monarch, King Charles III, was pictured in Aberdeenshire, Scotland, on Thursday.
He visited the Community Shed, shared by Aboyne and Mid Deeside.
According to The Royal Family Twitter account, the king "met locals, including older people and young families, who use the shed as a meeting place. It's also used as a space to deliver practical skills sessions."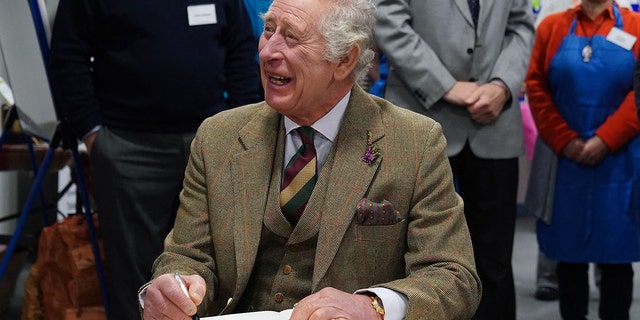 King Charles III did not appear to be perturbed by his son's memoir in his first public appearance since the book's release.
(Andrew Milligan/Pool/AFP)
In the Duke of Sussex's memoir, Prince Harry detailed his grief following the death of his mother, Princess Diana. He also discussed his strained relationship with the Prince of Wales and his frustration at the role of royal "spare" in the shadow of his older brother, William, who is heir to the British throne.
Since the release of "Spare," neither Buckingham Palace nor any individual member of the British royal family has commented on the contents of the book.