A federal jury has convicted a man who admitted to making threats against the life of a Kansas congressman.
Chase Neill, 32, was found guilty of threatening a public official after leaving a menacing voice message for Republican Rep. Jake LaTurner.
Neill — a native of Lawrence, Kansas — was arrested last year after leaving the voicemail at LaTurner's office on June 5 in which he stated, "I will kill you."
KANSAS MAN TELLS JURY GOD THREATENED REP. LATURNER THROUGH HIM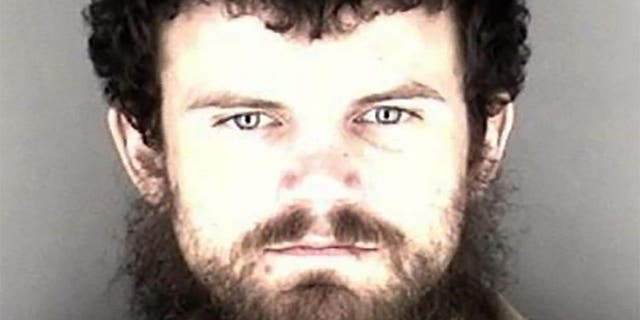 This booking photo provided by the Shawnee County, Kan., jail shows Chase Neill. On Thursday, Jan. 19, 2023, a federal jury convicted Neill after he admitted in court that he threatened to kill U.S. Rep. Jake LaTurner.(Shawnee County, Kan., jail via AP)
((Shawnee County, Kan., jail via AP))
Neill was found guilty after representing himself at the trial, where he claimed he was a messenger from God.
While he did admit to leaving the voice message, Neill explained that he was warning LaTurner that he would be struck down by the almighty, not threatening to kill him personally.
TRIAL UNDERWAY FOR KANSAS MAN WHO THREATENED CONGRESSMAN, CLAIMED TO BE 'MESSIAH'
"This is not me saying, 'I'm going to chase you down with a knife,' or something like that," Neill said.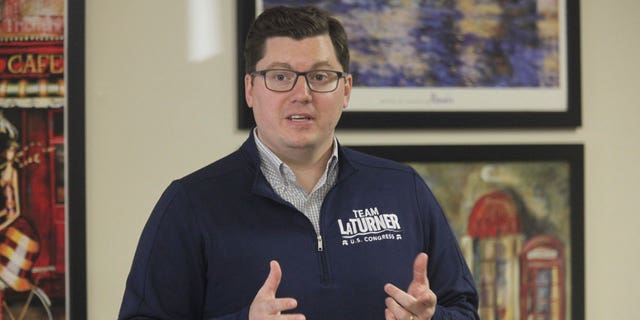 Chase Neill of Lawrence, Kansas, insinuated to jurors that God used him as a vessel to threaten the life of Republican U.S. Rep. Jake LaTurner, above.
(AP Photo/John Hanna, File)
Despite being found competent enough to argue in his own defense by the federal judge, Neill spent significant time in court discussing his concerns about aliens and malicious magic.
Neill faces up to 10 years in prison and a fine up to $250,000.
CLICK HERE TO GET THE FOX NEWS APP
Pamela Neill, his mother, told reporters through tears, "He never raised a hand on anybody."