Vice President Kamala Harris blasted Republican legislators in the House of Representatives after they voted 220-210 to pass the Born-Alive Abortion Survivors Protection Act.
Posting to the VP account Wednesday night, Harris called the bill "extreme" and said it "will further jeopardize the right to reproductive health care in our country."
Harris also claimed House Republicans are attempting to "control women's bodies" with the legislation.
The bill would require immediate medical attention for babies who are born alive after an attempt was made to abort them.
210 DEMOCRATS VOTE AGAINST BILL REQUIRING MEDICAL CARE FOR BABIES BORN ALIVE AFTER ABORTION ATTEMPT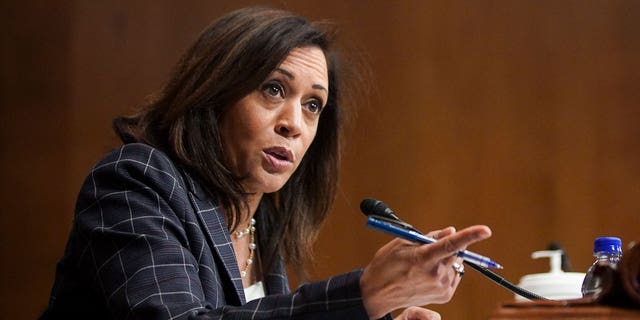 Vice President Kamala Harris slammed Republican legislators in the House of Representatives after they passed the Born-Alive Abortion Survivors Protection Act Wednesday, Jan. 11, 2023.
(Getty Images)
It also deems an infant born alive after an attempted abortion a "legal person for all purposes under the laws of the United States."
Doctors would be required to care for those infants as a "reasonably diligent and conscientious health care practitioner would render to any other child born alive." They would also be required to admit infants to a hospital for further care.
Any doctor who violates that standard would face fines and imprisonment up to five years, or both. The bill does not penalize the mother.
TWITTER EXPLODES AFTER BIDEN REFERS TO KAMALA HARRIS AS 'PRESIDENT': 'A DISASTER'
Almost all Democrats in the House voted against the act, with 210 nays. Only one Democrat, Rep. Henry Cuellar of Texas, voted in favor of the bill — and one other Democrat, Rep. Vicente Gonzalez of Texas, voted "present."
Many Democrats opposing the bill argued it is a way for the GOP to outlaw abortion, though the bill places no new limits on abortion and focuses on the care that would be required of an infant who survives an attempt.
Rep. Jerry Nadler, D-N.Y., said the bill would set up new requirements that "directly interfere with the doctors' medical judgment and dictate a medical standard of care that may not be appropriate in all circumstances."
Nadler, and other members of his party, also argued taking the infant to a hospital may not be in the "best interest of the family."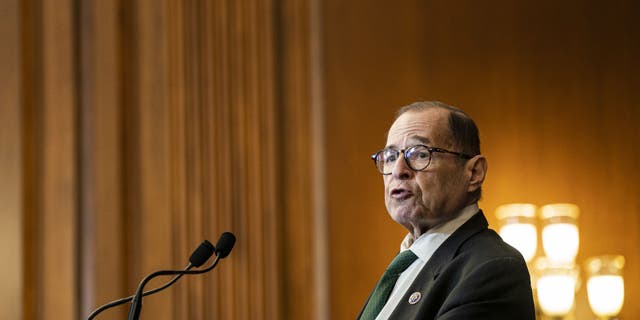 Rep. Jerry Nadler, D-N.Y., expressed his opposition to the Born-Alive Abortion Survivors Protection Act during a vote on the bill Wednesday, Jan. 11, 2023.
(Al Drago/Bloomberg via Getty Images)
CLICK HERE TO GET THE FOX NEWS APP
"I find it absurd, I find it unconscionable that this would be a matter of discussion on this body, that we would not render medical aid to the most innocent amongst us, an unborn child that is born alive after the most traumatic circumstances possible," said. Rep. Derrick Van Orden, R-Wis.
"This is not about a woman's access to abortion," Orden said. "This is about the sanctity of life and the basic dignity of a human child."
The bill now heads to the Democrat-controlled Senate, where it is likely to fail.
Fox News Digital's Peter Kasperowicz contributed to this report.