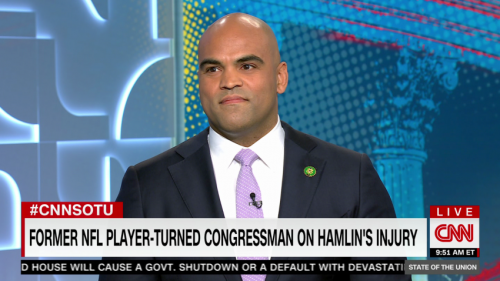 Video Ad Feedback
Former NFL player turned Congressman: I don't think my sons will play football

01:16

– Source:
CNN

International sport videos
16 videos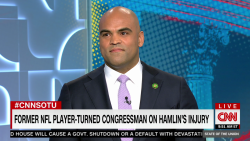 Video Ad Feedback
Former NFL player turned Congressman: I don't think my sons will play football
01:16

Now playing
– Source:
CNN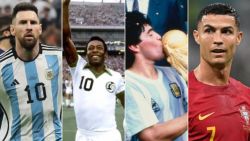 Video Ad Feedback
Watch: Expert answers who the GOAT of soccer is
02:47

Now playing
– Source:
CNN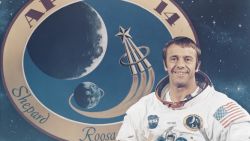 Video Ad Feedback
The incredible true story of the time an astronaut played golf on the moon
03:22

Now playing
– Source:
CNN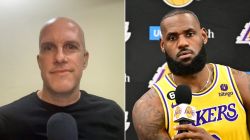 Video Ad Feedback
Hear LeBron James react to death of sports writer Grant Wahl
02:58

Now playing
– Source:
CNN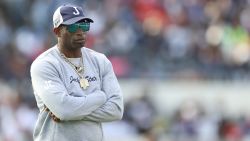 Video Ad Feedback
Deion Sanders receives backlash for leaving HBCU for Colorado
03:41

Now playing
– Source:
CNN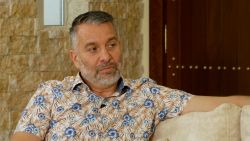 Video Ad Feedback
Grant Wahl's housemate Guillem Balagué pays tribute to US journalist
05:58

Now playing
– Source:
CNN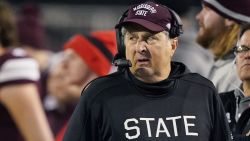 Video Ad Feedback
Mississippi State head football coach dead at 61
00:45

Now playing
– Source:
CNN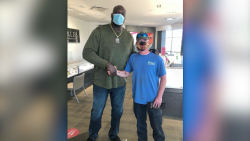 Video Ad Feedback
Shaq explains why he paid off customer's engagement ring
00:39

Now playing
– Source:
HLN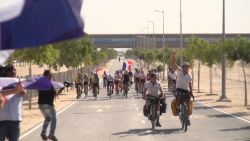 Video Ad Feedback
They cycled more than 4000 miles by bike to see the World Cup
01:58

Now playing
– Source:
CNN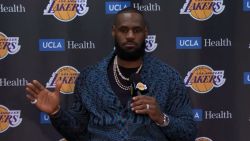 Video Ad Feedback
'Why haven't I got a question about Jerry Jones': LeBron calls out reporters
04:36

Now playing
– Source:
CNN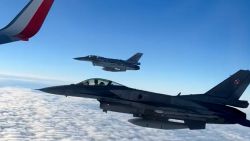 Video Ad Feedback
Watch F-16s escort the Polish soccer team to the World Cup
00:47

Now playing
– Source:
CNN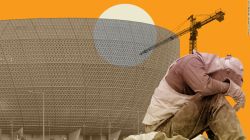 Video Ad Feedback
The Qatar World Cup's migrant worker dilemma
04:31

Now playing
– Source:
CNN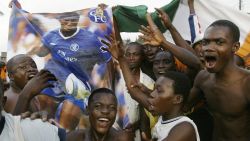 Video Ad Feedback
Didier Drogba: My World Cup memory
01:22

Now playing
– Source:
CNN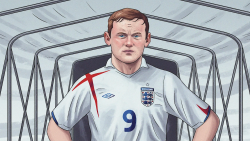 Video Ad Feedback
Wayne Rooney: My World Cup memory
00:39

Now playing
– Source:
CNN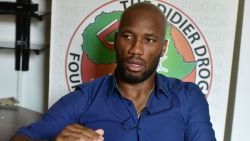 Video Ad Feedback
'I believe movement is life,' says Chelsea and Ivory Coast legend Didier Drogba
06:48

Now playing
– Source:
CNN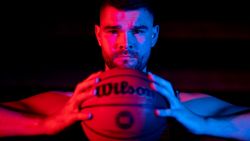 Video Ad Feedback
'Truth is that I'm gay': Isaac Humphries comes out as the only openly gay man playing top-flight basketball
09:19

Now playing
– Source:
CNN

See More Videos

CNN
—
Josh Allen could barely hold back his emotions as he described Nyheim Hines' kick return touchdown in the Buffalo Bills' first play since teammate Damar Hamlin suffered a cardiac arrest.
With Hamlin watching from his hospital bed and after some powerful pre-game tributes, Hines took the opening kickoff from the New England Patriots 96-yards for a touchdown in a spine-tingling moment that might have been written for a movie.
Fans inside Highmark Stadium went wild in celebration, while Hamlin took to Twitter to celebrate the play, saying: "OMFG!!!!!!!!!!!!!"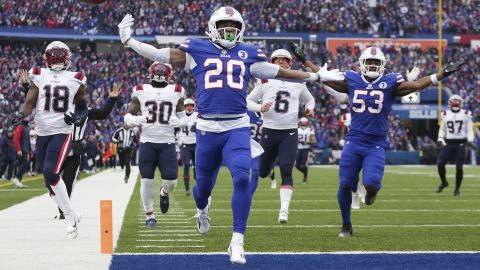 Hines scores a touchdown on a kickoff return against the Patriots.
Joshua Bessex/AP
Bills quarterback Allen had to hold back tears as he described what that moment was like for him and the rest of the Bills team.
"I can't remember a play that touched me like that, I don't think in my life. It's probably No. 1," Allen told reporters after the game, per the NFL.
"It's pretty cool," Allen said with a crack of emotion in his voice.
He added: "If you want the truth, it was spiritual. It really was. Bone-chilling. It was special."
Hamlin wears the No. 3. shirt and players wore No. 3 patches on their uniforms and on Sunday the power of three as a number looked to be very much in evidence.
The kick return touchdown from Hines was the first in three years and three months for the Bills, Allen contributed three touchdowns, while the Bills defense had three interceptions.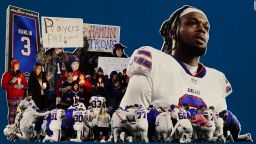 What we learned about the NFL in the aftermath of Damar Hamlin's cardiac arrest
"I'm speechless," Hines told reporters. "I'm so thankful it was me to bring that juice."
"That's what I always thought about, and that's what I thought all day. It's just bigger than me and bigger than those 10 guys who did a great job of blocking for me."
Later in the game Hines scored a second kickoff return touchdown. In doing so, he became the 11th player in NFL history with two kickoff return touchdowns in the same game and the first since the Seattle Seahawks' Leon Washington in Week 3, 2010, according to the NFL.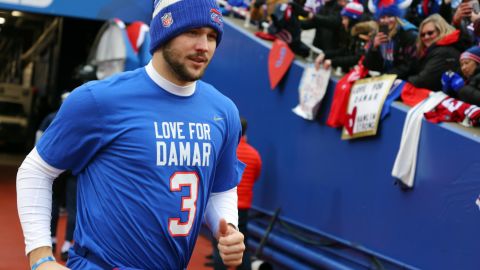 Allen jogs onto the field wearing t-shirt paying tribute to Damar Hamlin before the game against the Patriots.
Timothy T Ludwig/Getty Images North America/Getty Images
On Sunday, a source told CNN that the Bills safety had shown continued progress with his recovery after his cardiac arrest and on-field collapse, and expects to be released from the hospital in the coming days.
Hines' two touchdowns were the catalysts in the Bills securing the No. 2 spot in the AFC Wild Card playoff picture with their 35-23 over the Patriots.
Allen threw for 254 yards and three touchdowns – one each to Stefon Diggs, John Brown and Dawson Knox – as the Bills knocked New England out of playoff contention.