Jinger Duggar Vuolo finally feels "free" after being raised to follow religious teachings that she says were "cult-like in nature."
The former "Counting On" star has written a book that is being published on Jan. 31 titled "Becoming Free Indeed: My Story of Disentangling Faith from Fear." It explores her strict upbringing, as well as what compelled her to walk away from the "false teachings" of Bill Gothard.
"I would definitely say that [his philosophy] was cult-like in nature," the 29-year-old told Fox News Digital. "I can't say, 'Oh, it was a cult.' I will leave that to the experts. But I will say that a lot of things make it tough for kids to leave or families to leave because the community is so tight-knit. The teachings are based on rules – man-made rules."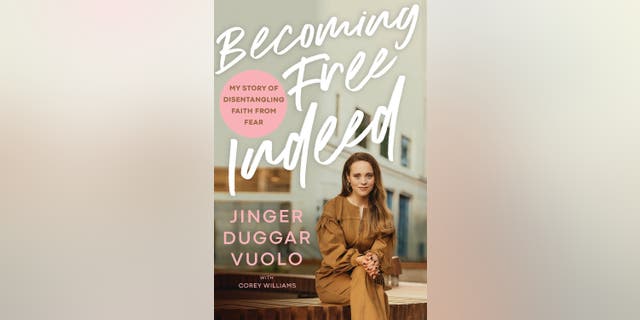 Jinger Duggar Vuolo's new book, "Becoming Free Indeed," hits bookshelves Jan. 31.
(Thomas Nelson)
Gothard, who was a prominent Christian evangelist, founded the Institute for Basic Life Principles (IBLP) in 1961. His organization has conducted Bible-based seminars around the country since the '60s on subjects ranging from conflict resolution to achieving financial success. His so-called "chain of command" teachings promote the belief that bosses, city leaders and husbands are put in elevated positions by God.
JINGER DUGGAR DETAILS HER DECISION TO WEAR PANTS DESPITE RELIGIOUS UPBRINGING: 'MY CONVICTIONS WERE CHANGING'
Duggar Vuolo alleged that Gothard's teachings "are based on fear and superstition," which left her with a crippling anxiety that she still struggles with today.
"There's a healthy fear of God that the Bible speaks of, but it's more of an awe reverence, realizing the greatness of God," she explained. "But sadly Bill Gothard would take one verse of the Bible and make it say whatever he wanted it to say and he would make up his own man-made rules and say, 'This is the Bible.' And then he would have you vow to God to keep this principle. It was very binding. He would say, 'Never break your vow before God.' It was fear-based."
"I remember he would talk about rock music a lot," she recalled. "He said anything with this specific beat in a drum is harmful. It's dangerous. He told the story of a young man who was in a car accident and died because he was listening to music with drums. I remember one time we were on our way to one of the seminars and somebody turned on music with drums in the car. I was freaking out. I just thought, 'Goodness, this is it. We're going to have a car accident because somebody turned this on.' I was so fearful. It just consumed my life."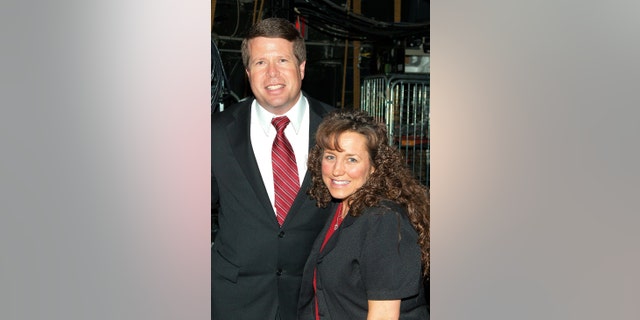 Jim Bob Duggar and Michelle Duggar have nine daughters and 10 sons.
(Getty Images)
The goal of IBLP is to provide others with a "clear institution and training on how to find success by following God's principles found in Scripture." IBLP's site claims that "over 2.5 million people" have attended their seminars over the years.
Duggar Vuolo was raised by her parents Jim Bob and Michelle Duggar, devout followers of IBLP. The movement teaches that women should be subservient to their husbands and that followers should shun dancing, dating and much of pop culture, People magazine reported. According to the outlet, Jim Bob, 57, and Michelle, 56, have spoken at IBLP seminars.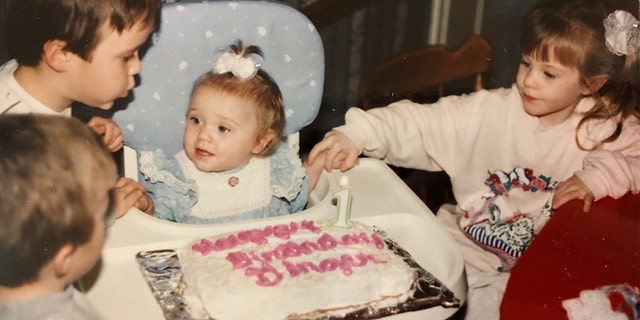 Jinger Duggar Vuolo was raised by the teachings of the IBLP movement.
(Courtesy of Jinger Vuolo)
Some of the things forbidden by the IBLP include the consumption of television, movies, romance novels, rock music and alcohol, Chicago magazine reported. According to the outlet, dating is also forbidden and instead, couples must follow a courting ritual that is monitored by the parents. Women must also dress modestly.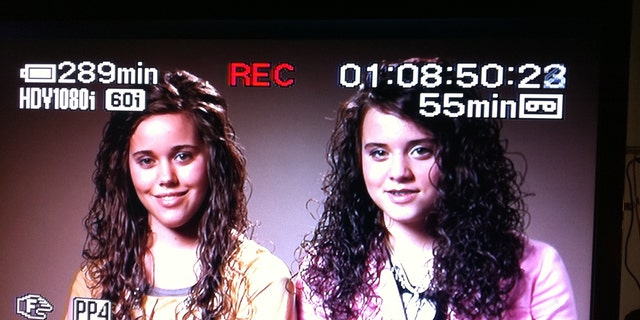 The Duggar family agreed to chronicle their lives in front of cameras because it would "be an opportunity to share with the world that children are a blessing from God."
(Courtesy of Jinger Vuolo)
According to the Duggar family website, when they were approached to chronicle their lives in front of a camera, they first "prayed about it." They ultimately agreed, believing this would "be an opportunity to share with the world that children are a blessing from God." The site added that "the only way we would do the documentary is if they did not edit out our faith because that is the core of our lives."
CLICK HERE TO SIGN UP FOR THE ENTERTAINMENT NEWSLETTER
TLC's "19 Kids & Counting," which chronicled the lives of the growing Duggar family, aired from 2008 until 2015. "Counting On," which focused on the family's older children, ran from 2015 until 2021.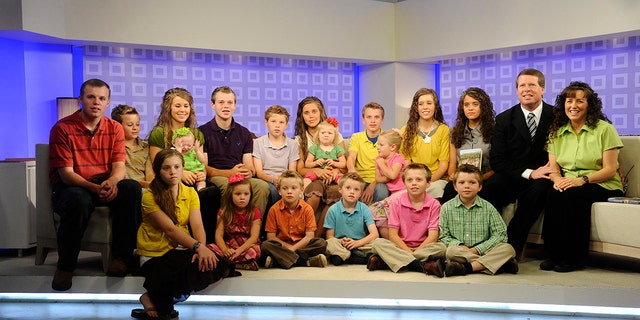 Jinger Duggar Vuolo grew up on television from the young age of 10.
(Photo by Peter Kramer/NBCU Photo Bank/NBCUniversal via Getty Images)
JINGER VUOLO RECALLS LOSING HER GRANDMOTHER, ENDURING A PAINFUL MISCARRIAGE: 'GOD CARRIES ME THROUGH'
In her book, Duggar Vuolo claimed that she "saw so much sadness in so many families I knew and loved."
"[Gothard] had this warped view of the Bible," she alleged. "I'd say the most damaging thing I can think of is the way that people viewed him. They left Christianity altogether because of these teachings. That's the most damaging, lasting effect. These teachings give people these burdens… He told a story of a pastor who had visited a woman who just lost two of her sons and her husband at sea. She's like, 'Why did they die? Why did they die at sea?' He looks up on her wall, sees a painting of a ship and says, 'It's because you have this painting hanging in your house. It's your fault.' That type of teaching will send you into spirals of terrible, terrible things."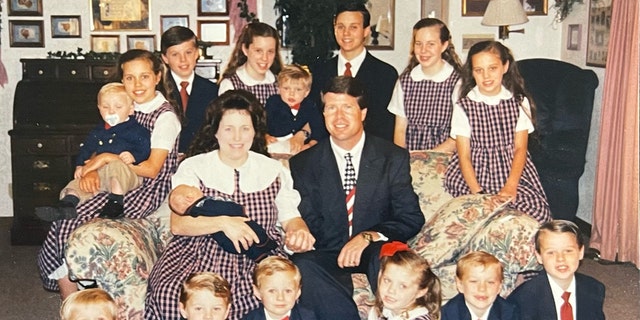 For nearly 18 years, Jinger Duggar Vuolo appeared on TLC's hit reality shows "19 Kids and Counting" and "Counting On."
(Courtesy of Jinger Vuolo)
"How could a picture of a ship bring you harm?" she shared. "How could this painting she owned send her husband and children to death? That's the guilt placed upon you. God says nothing of that in His word… I can see how sadly this type of teaching would tear someone's faith down… That trail of pain, hurt and confusion is something that should never be the case… Teachings like this lead people to very dangerous, awful places in their lives."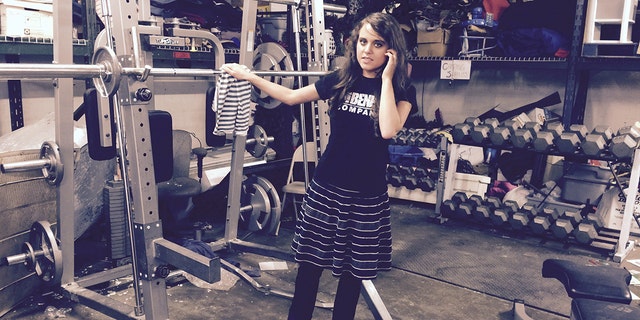 Jinger Duggar Vuolo said she began to question her childhood religious beliefs in 2017.
(Courtesy of Jinger Vuolo)
Duggar Vuolo said it would not be until 2017 that her outlook on the religion began to change.
JINGER DUGGAR MOURNS HER 'ADOPTED NANA': SHE 'WENT HOME TO BE WITH THE LORD'
"Whenever I was talking with my husband Jeremy, he was the first one who really challenged my thinking," she said. "I had seen my brother-in-law and his family. They did some things differently from us. They were Christians, but the girls had jobs outside the home. They could wear pants. And they were still pleasing God… My husband and I would watch these seminars from Bill Gothard together. I remember he would pause a seminar and say, 'Wow, did you hear what he just said? What does God's word have to say? Is that accurate?'"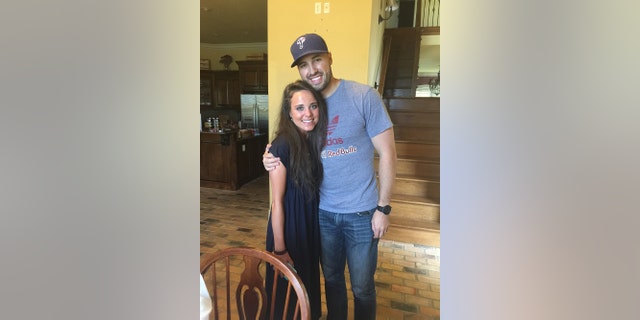 Jinger Duggar Vuolo married Jeremy Vuolo in 2016.
(Courtesy of Jinger Vuolo)
"As soon as I saw that these teachings were not rooted in the word of God, or that [Gothard] had taken one verse and twisted it to make it say whatever he wanted… it shook me," she continued. "I thought, 'How is this possible?' I always thought Bill Gothard was a Bible teacher. And that was a lightbulb moment… It challenged me to examine everything closely according to the word of God, according to the Scripture. It helped me to become free. I was no longer bound by this one man. I wasn't going to follow one man – I was going to follow Jesus. I was going to follow the word of God as I saw in the Scripture."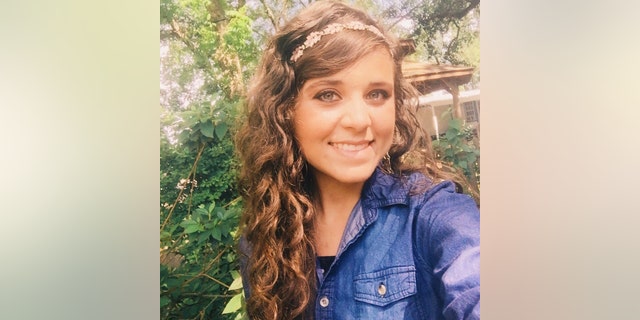 Jinger Duggar Vuolo said she eventually had conversations with her family about her belief in God and how her perspective has changed. Those conversations, she said, are ongoing.
(Courtesy of Jinger Vuolo)
Gothard, 88, led the church until 2014 after more than 30 women accused him of sexual harassment. According to Chicago magazine, Gothard released a statement where he apologized for "holding hands, hugs and touching of feet or hair with young ladies." He claimed the behaviors were not intended to be sexual but "crossed the boundaries of discretion… and violated a trust."
Gothard stepped down after IBLP launched an internal probe. The organization concluded that "based upon those willing to be interviewed, no criminal activity has been discovered. If it had been, it would have been reported to the proper authorities immediately, as it will be in the future if any such activity is revealed."
JOSH DUGGAR'S SISTER JINGER, HER HUSBAND JEREMY VUOLO REACT TO GUILTY VERDICT: 'PRAYING FOR FURTHER JUSTICE'
"However, the review showed that Mr. Gothard has acted in an inappropriate manner, and the Board realizes the seriousness of his lack of discretion and failure to follow Christ's example of being blameless and above reproach," the statement shared. "We believe God still desires to use Bill Gothard for His work in the Kingdom of God, but we also believe it is important that he be held to the high standards clearly taught in the Scriptures and upheld by this ministry. At this time the Board unanimously agrees that Mr. Gothard is not permitted to serve in any counseling, leadership, or Board role within the IBLP ministry."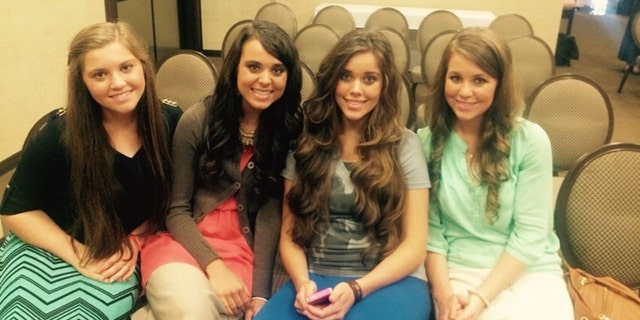 Jinger Duggar Vuolo, second from the left, walked away from IBLP altogether. 
(Courtesy of Jinger Vuolo)
Reps for IBLP and Gothard did not immediately respond to Fox News Digital's request for comment regarding Duggar Vuolo's book.
Duggar Vuolo's brother, Josh Duggar, was arrested in April 2021 after a Little Rock, Arkansas police detective found child porn files were being shared by a computer traced to him. Investigators testified that images depicting the sexual abuse of children were downloaded in 2019 onto a computer at a dealership he owned. In 2022, he was sentenced to about 12.5 years in prison.
Allegations against the 34-year-old go as far back as 2006. Authorities received a tip from a family friend accusing him of molesting four of his sisters and a babysitter years earlier. They concluded that the statute of limitations on any possible charges had expired. The allegations resurfaced in 2015 and "19 Kids and Counting" was canceled. Months later, Josh publicly apologized for cheating on his wife and for a pornography addiction, for which he then sought treatment.
JOSH DUGGAR SENTENCED TO MORE THAN 12 YEARS IN PRISON IN CHILD PORNOGRAPHY CASE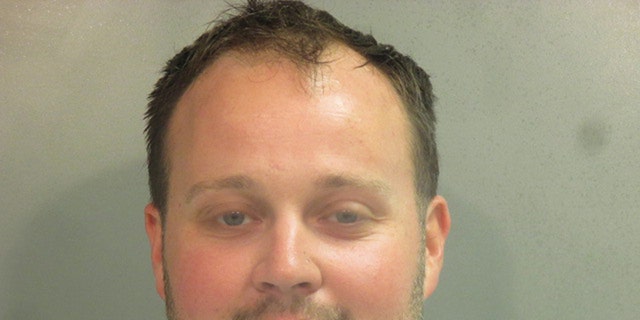 Former "19 Kids And Counting" television personality Josh Duggar poses for a booking photo after his arrest April 29, 2021, in Fayetteville, Arkansas.
(Photo by Washington County Sheriff's Office via Getty Images)
"That's something that is still just so difficult for me to talk about," Duggar Vuolo admitted. "And my heart breaks for the victims and their families. And at the same time, I'm just so grateful for the justice system. I'm grateful that justice is being served. It's just so heartbreaking."
Duggar Vuolo said she spoke to her family about exiting IBLP after she started wearing pants. She also told them about her new book.
"I didn't want my siblings to wonder," she explained. "Those conversations have continued throughout the past several years. Some have responded better than others. But at the end of the day, I know they just want the best for me."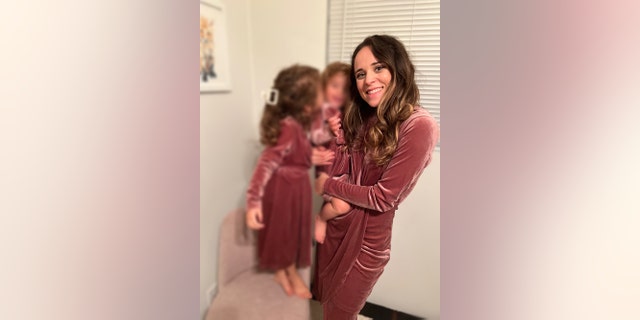 Jinger Duggar Vuolo is now a proud mom of two.
(Courtesy of Jinger Vuolo)
While her faith has changed, Duggar Vuolo stressed she is still a devoted Christian, and she is hopeful that her book will show others that one can embrace a new life and be at peace.
JINGER VUOLO RECALLS BROTHER JOSH DUGGAR'S PAST MOLESTATION SCANDAL GOING PUBLIC: 'A BOMB HAD EXPLODED'
"I was gripped by fear every single day," she said. "And I'm not anymore… Those burdens have been lifted. And I began to see the beauty of who Jesus is. It freed my heart."
The Associated Press contributed to this report.