EXCLUSIVE: Jim Jordan's first investigation as chairman of the House Judiciary Committee will examine President Biden's "mishandling" of classified documents and the Justice Department's investigation.
The investigation led by Jordan, R-Ohio, comes one day after Attorney General Merrick Garland appointed a special counsel to examine the matter, former U.S. attorney Robert Hur. The Justice Department escalated it to a special counsel investigation from a mere review Thursday after a second stash of classified documents was found inside the garage of Biden's Wilmington, Delaware, home. The first documents were found inside the Washington offices of the Penn Biden Center think tank.
"We are conducting oversight of the Justice Department's actions with respect to former Vice President Biden's mishandling of classified documents, including the apparently unauthorized possession of classified material at a Washington, D.C. private office and in the garage of his Wilmington, Delaware residence," Jordan and Rep. Mike Johnson, R-La., wrote in a letter sent Friday to Garland.
AG GARLAND APPOINTS SPECIAL COUNSEL TO INVESTIGATE BIDEN CLASSIFIED DOCUMENTS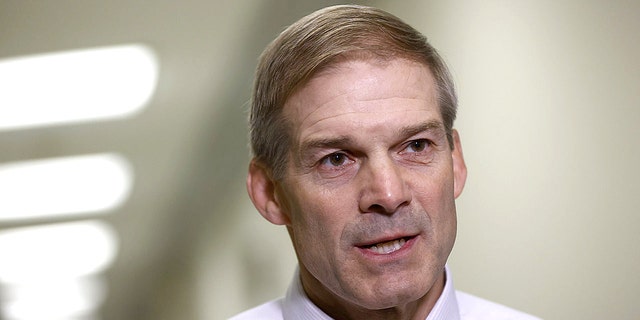 House Judiciary Committee Chair Jim Jordan is launching his first formal investigation into President Biden's "mishandling" of classified documents.
(Photographer: Ting Shen/Bloomberg via Getty Images)
"On January 12, 2023, you appointed Robert Hur as Special Counsel to investigate these matters," they wrote. "The circumstances of this appointment raise fundamental oversight questions that the Committee routinely examines. We expect your complete cooperation with our inquiry."
Jordan is questioning the alleged concealment of information by DOJ, as the White House admitted that the first batch of documents at the Penn Biden Center were discovered days before the 2022 midterm elections, but were not disclosed publicly until January.
MORE CLASSIFIED DOCUMENTS FOUND IN BIDEN'S DELAWARE GARAGE, WHITE HOUSE REVEALS
"It is unclear when the Department first came to learn about the existence of these documents, and whether it actively concealed this information from the public on the eve of the 2022 elections," Jordan wrote. "It is also unclear what interactions, if any, the Department had with President Biden or his representatives about his mishandling of classified material. The Department's actions here appear to depart from how it acted in similar circumstances."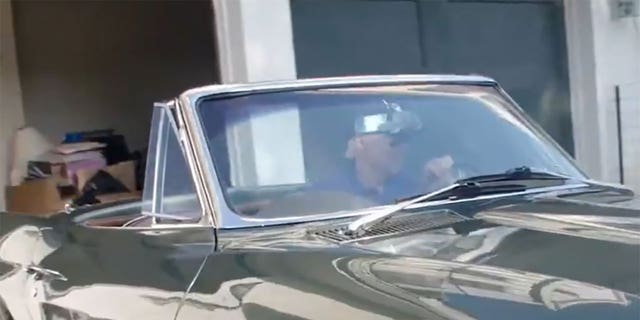 Then-presidential candidate Joe Biden is seen backing into what appears to be his Wilmington, Delaware, driveway in a 2020 campaign video. 
(Joe Biden 2020)
The lawmakers referenced the FBI's unprecedented raid on former President Donald Trump's Mar-a-Lago home last summer, and seized classified documents as an example of how DOJ has proceeded differently in the past than it has proceeded with Biden. At the time, Biden slammed Trump for being "irresponsible" for keeping classified documents.
"In fact, on August 8, 2022, despite the publicly available evidence of President Trump's voluntary cooperation, you personally approved the decision to seek a warrant for excessive and unprecedented access to his private residence. On August 15, 2022, Committee Republicans wrote to you and FBI Director Christopher Wray requesting documents and information related to the FBI's raid of President Trump's residence," the letter said.
"The Department and FBI have failed to sufficiently comply with this request," it added. "Our requests remain outstanding."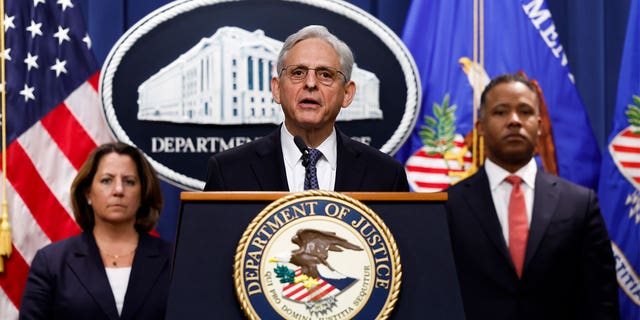 Attorney General Merrick Garland said Thursday that his appointment of Hur as special counsel is critical for an "even-handed" review of the matter.
(Anna Moneymaker/Getty Images)
Jordan is demanding all documents and communications regarding the appointment of Hur and between the DOJ and FBI related to the classified materials.
Fox News Digital's request to DOJ for comment was not immediately returned.
CLICK HERE TO GET THE FOX NEWS APP
Garland said Thursday that his appointment of Hur as special counsel is critical for an "even-handed" review of the matter.
"I am confident that Mr. Hur will carry out his responsibility in an even-handed and urgent manner and in accordance with the highest traditions of this department," Garland stated.