Jeremy Renner underwent surgery Monday after being involved in a snow-plow incident in Reno, Nevada on Sunday.
The "Hawkeye" actor suffered blunt chest trauma and orthopedic injuries as he remains in critical but stable condition, a representative for Renner has said.
"Jeremy's family would like to express their gratitude to the incredible doctors and nurses looking after him, Truckee Meadows Fire and Rescue, Washoe County Sheriff, Reno City Mayor Hillary Schieve" and others, read the statement. "They are also tremendously overwhelmed and appreciative of the outpouring of love and support from his fans."
JEREMY RENNER SHARES PHOTO FROM HOSPITAL BED AFTER SNOWPLOW ACCIDENT: 'THANK YOU ALL FOR YOUR KIND WORDS'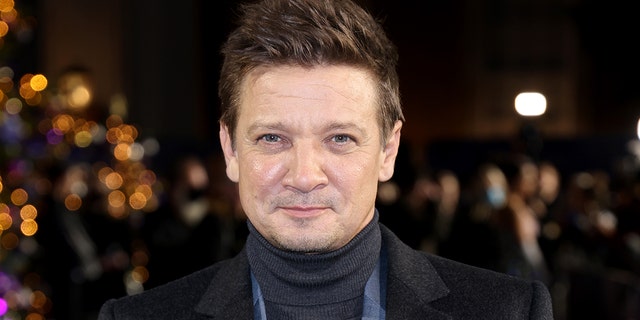 Jeremy Renner was flown to a local hospital on Sunday after the accident.
(Tim P. Whitby)
What happened?
Renner was injured in an area near Mt. Rose Highway, a road linking Lake Tahoe, which straddles the Nevada-California border, and south Reno.
During a press conference on Tuesday, Jan. 3, Washoe County Sheriff Darin Balaam recalled the New Year's Day incident when deputies responded to reports of a traumatic injury just before 9 a.m.
Balaam said the Mt. Rose area got three feet of snow the previous night, and "multiple cars" had been abandoned overnight.
"While it was not snowing at the time of the accident, Mt. Rose Highway was closed," he said. By 9:30 a.m., first responders arrived. At 9:56 a.m., "Mr. Renner was taken via care flight" to a hospital.
Balaam also described how the accident involving the "Mission: Impossible" actor happened. Per Balaam, a personal vehicle of Renner's, which was being driven by a family member, became stuck. Renner subsequently retrieved his PistenBully, a 14,000-pound snowcat.
MARK RUFFALO SENDS PRAYERS TO JEREMY RENNER, ASKS FANS FOR WELL WISHES AFTER SNOWPLOWING ACCIDENT
After successfully towing his own vehicle out of his driveway, Renner got out of the snowcat, and the massive snow groomer started to roll. "In an effort to stop the rolling PistenBully, Mr. Renner attempted to get back into the driver's seat," Balaam said. "Based on our investigation, it's at this point Mr. Renner is run over by the PistenBully."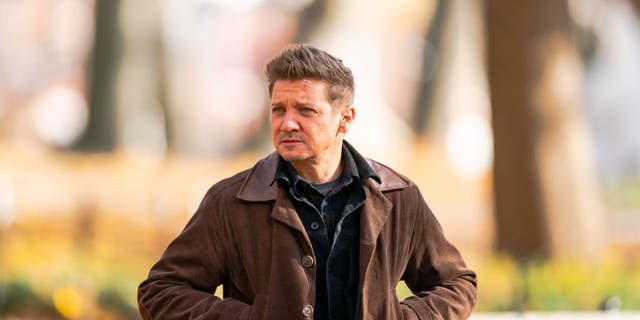 Jeremy Renner was flown to a nearby hospital for surgery and treatment following the accident.
(Getty Images)
 

 
 

 
 
View this post on Instagram
 

 
 
 

 
 

 
 
 

 
 
He was reportedly the "only involved party in the incident."
"We believe this was a tragic accident," Balaam said. "This investigation is ongoing. We do not suspect any foul play." Balaam also noted, "After Mr. Renner was run over by the PistenBully, neighbors ran out to help Mr. Renner."
He said the department was keeping Renner and his family in "our thoughts and prayers" while he recovers.
JEREMY RENNER EXITS SURGERY AFTER SUFFERING BLUNT CHEST TRAUMA AND ORTHOPEDIC INJURIES IN ACCIDENT: REPORT
"Jeremy is making positive progress and is awake, talking and in good spirits," Renner's representative told Fox News Digital Tuesday. "He remains in ICU in critical but stable condition. He is overwhelmed by the showing of love and support. The family asks for your continued thoughts while he heals with his close loved ones."
Shortly after the press conference, Renner shared a glimpse of his recovery efforts on Instagram. "Thank you all for your kind words," he wrote. "Im too messed up now to type. But I send love to you all."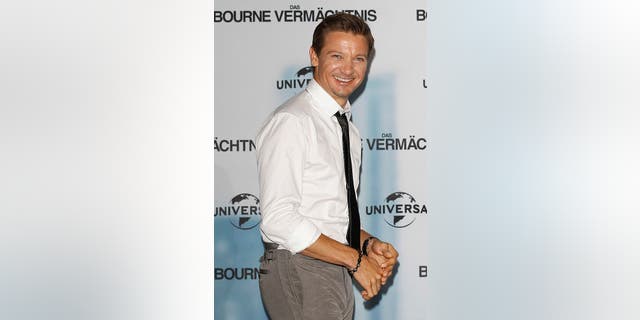 Jeremy Renner currently resides in Nevada.
(Getty Images)
Renner lives in Reno, Nevada
Renner owns a home in Washoe County, which includes Reno, and told the Reno Gazette Journal in 2019 that he chose the area because Reno was the right-sized city for him, it has impressive scenery, and it allowed him and his family to ski frequently.
"In a big city, it's hard to find community and even know your neighbors in a big city, but with Reno, I find I know quite a few people here. It's just big enough, and it's just small enough for me, and I love it," Renner told the outlet.
The "Hurt Locker" star characterized the city as "majestic."
"There's no traffic, clean air, clean water, friendly, smiling faces here. I think it's a majestic place."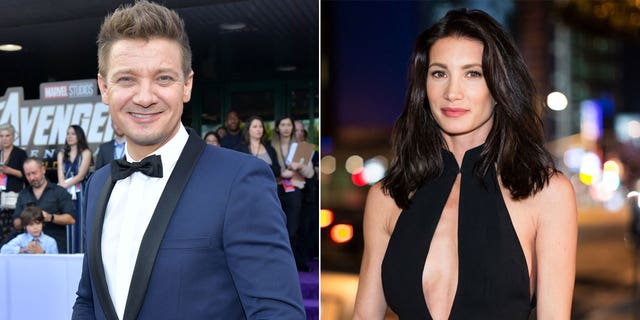 Jeremy Renner married ex-wife Sonni Pacheco in 2014 before divorcing months later.
(Getty Images)
Renner's family life
Renner has been married once to ex-wife Sonni Pacheco. The two married in 2014 after welcoming a daughter the year before.
However, shortly after Renner confirmed their marriage Pacheco filed for divorce citing "irreconcilable differences," according to People magazine. Pacheco also requested the prenuptial agreement be voided because it was based on "fraud."
The two seemed to have settled their issues and agreed to joint custody of their daughter, Ava.
CLICK HERE TO SIGN UP FOR THE ENTERTAINMENT NEWSLETTER
In 2019, Pacheco filed again for sole custody and accused Renner of attempting to kill her and himself, the outlet reported.
Renner denied the allegations during an interview with Men's Health and refused to address them specifically.
"I don't respond publicly or privately to nonsense," he said at the time. "It only empowers it.  …If you respond to it, you give it gas. I don't fuel sh-t fires. I just don't do it. I refuse to."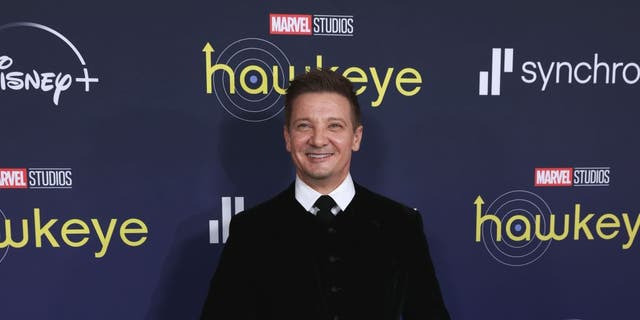 Jeremy Renner is most known for his performances in "Dahmer," "Hurt Locker" and "The Avengers."
(Getty Images)
Renner's Hollywood career
Renner began his career in theater and studied at the American Conservatory Theater in San Francisco. He eventually moved to Los Angeles where he pursued theater until he became a household name for his role in the 2002 film "Dahmer."
From there, he was cast in the 2008 film "Hurt Locker." Renner's performance earned him an Academy Award nomination for best performance by an actor in a leading role.
Later, he was nominated for best performance by an actor in a supporting role for the film "The Town."
Renner also starred alongside Tom Cruise in 2011's "Mission: Impossible – Ghost Protocol" and 2015's "Mission: Impossible – Rogue Nation." However, Renner is arguably most well known for his role as Hawkeye in "The Avengers" franchise.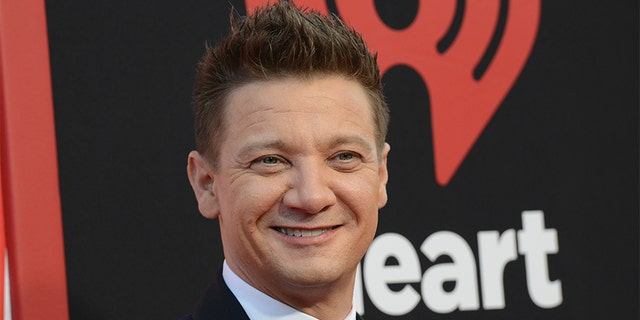 Season two of Renner's TV show "Mayor of Kingstown" is set to premiere on Jan. 15.
(Photo by Albert L. Ortega/Getty Images)
Renner also recently completed filming for season two of "Mayor of Kingstown." The second season of the Taylor Sheridan created thriller series is set to premiere on Jan. 15.
The actor had also set out to start a TV show titled "Rennervations" which would follow Renner "re-imagining unique purpose-built vehicles" in communities across America, according to IMDB.
CLICK HERE TO GET THE FOX NEWS APP
The Associated Press contributed to this report.