close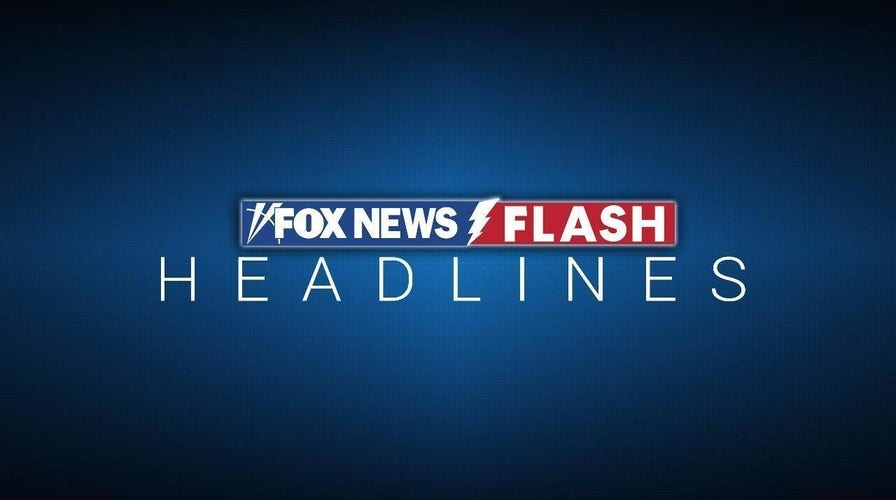 Video
Fox News Flash top headlines for March 3
Fox News Flash top headlines are here. Check out what's clicking on Foxnews.com.
A group of residents of Japan who say they suffered decades of human rights abuses in North Korea after being lured there by false promises of a "Paradise on Earth" asked a Japanese appeals court on Friday to rule that the North should pay them compensation.
The five plaintiffs, including ethnic Koreans and Japanese, moved to North Korea under a 1959-1984 program in which the North promised free health care, education, jobs and other benefits. But they said none was available and they were mostly assigned manual work at mines, forests or farms.
The plaintiffs filed a lawsuit in 2018 with Tokyo District Court seeking $900,000 each in compensation for "illegal solicitation and detainment." The court acknowledged that the plaintiffs had moved to North Korea because of false information that was provided by the North and a pro-North Korean organization in Japan, Chongryon. But it ruled in March 2022 that the statute of limitations had expired and that Japanese courts do not have jurisdiction because the plaintiffs' suffering took place outside Japan.
NORTH KOREA THREATENS 'BOLD MILITARY STEPS' AGAINST JAPAN AFTER TOKYO RAMPS UP DEFENSE SPENDING
In their appeal to the Tokyo High Court on Friday, lawyers for the plaintiffs argued that Japan has jurisdiction because their ordeal began when they boarded ships in a Japanese port, lawyer Kenji Fukuda said. Only two of the original plaintiffs participated because others are sick or have died. A ruling is expected in May.
One plaintiff, Eiko Kawasaki, now 80, was 17 when she took a ship to North Korea in 1960 and was stuck there until she was able to flee back to Japan in 2003, leaving behind her grown children.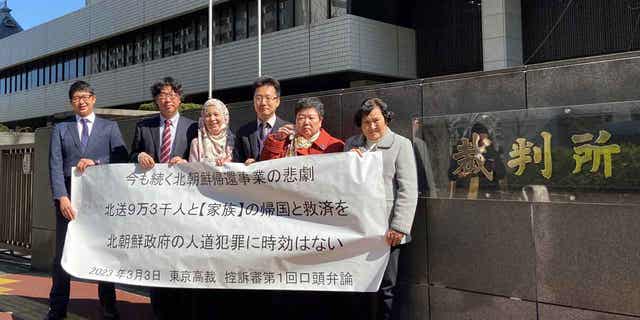 Two of five plaintiffs and supporters stand outside the Tokyo High Court, on March 3, 2023, after their first hearing in the appeals trial demanding North Korea pay damages over the repatriation program which they say was illegal solicitation and detainment. (AP Photo/Mari Yamaguchi)
NORTH KOREA REPORTEDLY FIRES 130 ARTILLERY ROUNDS, VIOLATING INTER-KOREAN AGREEMENT
About half a million ethnic Koreans currently live in Japan and face discrimination in school, at work and in their daily lives. Many are descendants of Koreans who came to Japan, many forcibly, to work in mines and factories during Japan's colonization of the Korean Peninsula — a past that still strains relations between Japan and the Koreas.
In 1959, North Korea began a resettlement program to bring overseas Koreans to the North to make up for workers killed during the Korean War. The Japanese government, viewing ethnic Koreans as outsiders, welcomed the program and helped arrange for people to travel to North Korea. About 93,000 ethnic Korean residents of Japan and their family members moved to the North.
CLICK HERE TO GET THE FOX NEWS APP
About 150 of them have made it back to Japan, according to a group supporting defectors from North Korea.