close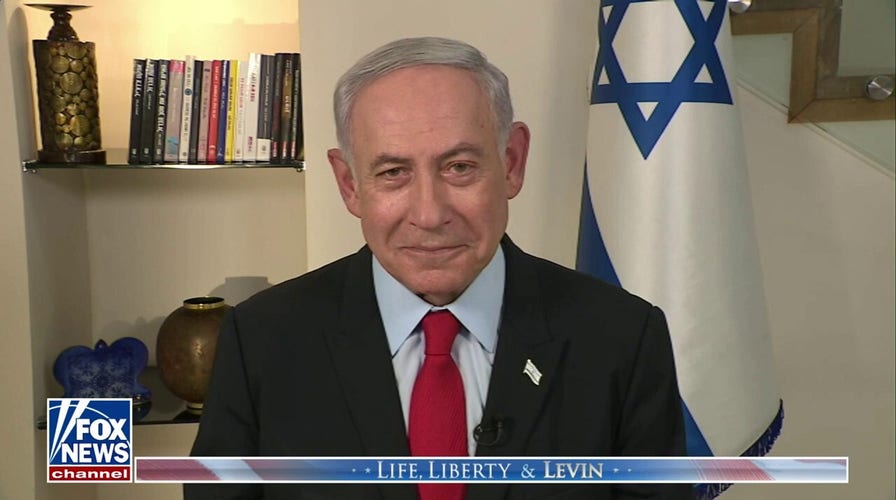 Video
Benjamin Netanyahu: Everybody has an opinion on Israel
Israeli Prime Minister Benjamin Netanyahu shares why he doesn't comment on internal debates in other countries and how he is strengthening Israeli democracy on 'Life Liberty & Levin.'
Israel's prison system is under scrutiny after local media reported a female prison guard had a sexual relationship with a convicted terrorist, but her lawyer says his client is the victim and faced assault by the prisoner.
The convicted terrorist threatened to "hurt her and her family, and to ruin her life," the guard's lawyer Yair Ochayon, told The Jerusalem Post on Sunday. The lawyer added that the inmate allegedly assaulted the woman but they did not have sex.
The Times of Israel identified the prisoner in the reported scandal as Mazen Al-Qadi, a 43-year-old convicted terrorist who was involved in a 2002 attack that left three Israelis dead in Tel Aviv. The prisoner allegedly had a cellphone he used to talk with the female guard and send photos, according to the outlet, which reported that other female guards may have also been involved with the prisoner.
Local media reported Friday that female soldiers could no longer serve in the prison system, with officials citing an investigation into an alleged relationship between a female guard and an inmate. Initial media reports stated a female guard had a consensual relationship with the terrorist.
WILD SEX CLAIMS REVEALED AT 'CUSHIEST' PRISON AS 18 FEMALE GUARDS FIRED, QUIT: REPORT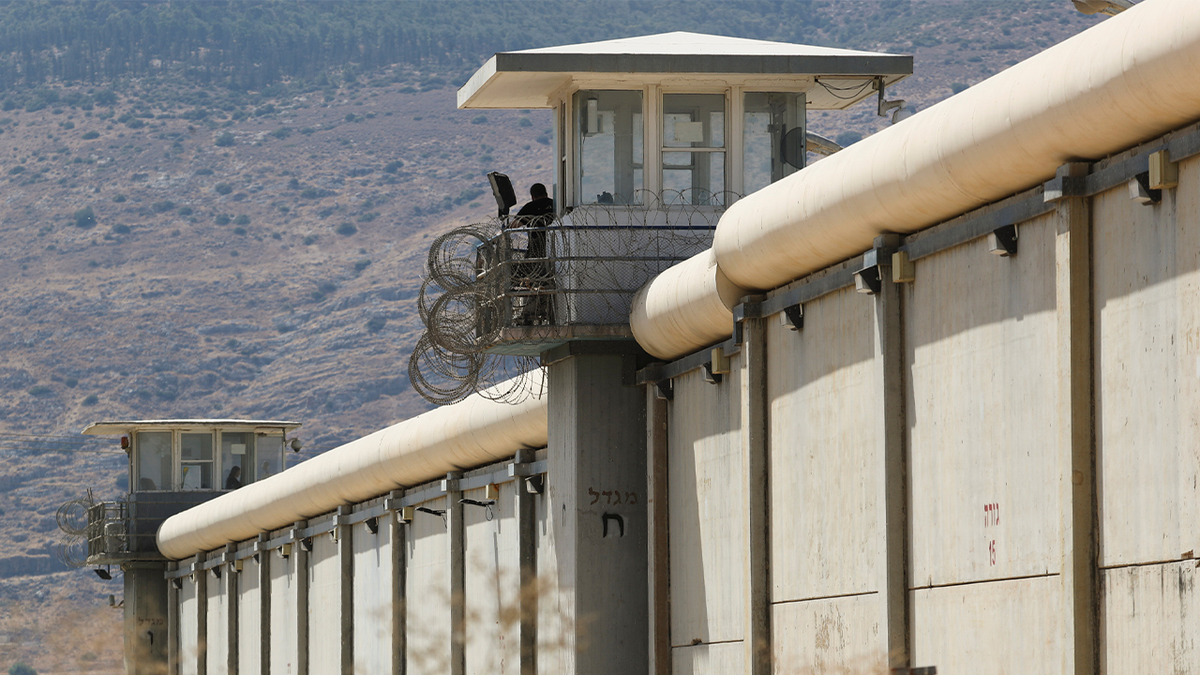 A guard is seen at an observation tower along a wall of Gilboa Prison, a maximum security Israeli prison. (Reuters/Ammar Awad)
Israel Defense Forces sources said the guard in question was a conscript serving at a prison, not an Israeli soldier, according to the Jerusalem Post.
Israel requires all citizens, except those granted exemptions, to work in various services for the nation's defense force. Women ages 18 to 26 are required to serve for 24 months, and men aged between 18 and 29 are required to serve for 32 months.
EX-TENNESSEE COP AT CENTER OF 'COPS GONE WILD' SCANDAL CLAIMS SHE WAS SEXUALLY 'GROOMED' IN NEW LAWSUIT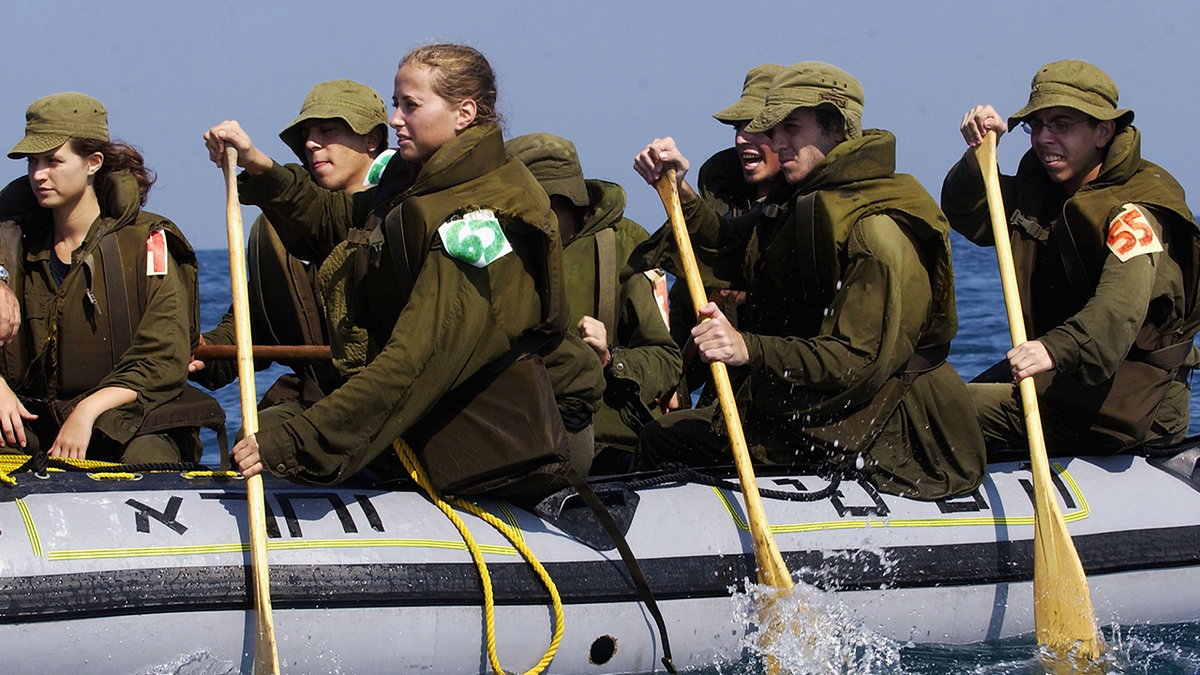 Israeli female naval cadets try out alongside their male colleagues for the elite navy patrol boat in the Mediterranean Sea off an undisclosed base. (Avi Ohayon/GPO via Getty Images)
National Security Minister Itamar Ben-Gvir's office said female prison guards will be removed from security wings of prisons within roughly 10 days.
"We're talking about a systematic and ongoing event that can't be suffered anymore," Ben-Gvir said Friday. "Exploitation of female prison guards by terrorists and illicit connections is not a situation that will be possible on my watch."
DETROIT COP RESIGNS AFTER RACY ONLYFANS PAGE DISCOVERED BY DEPARTMENT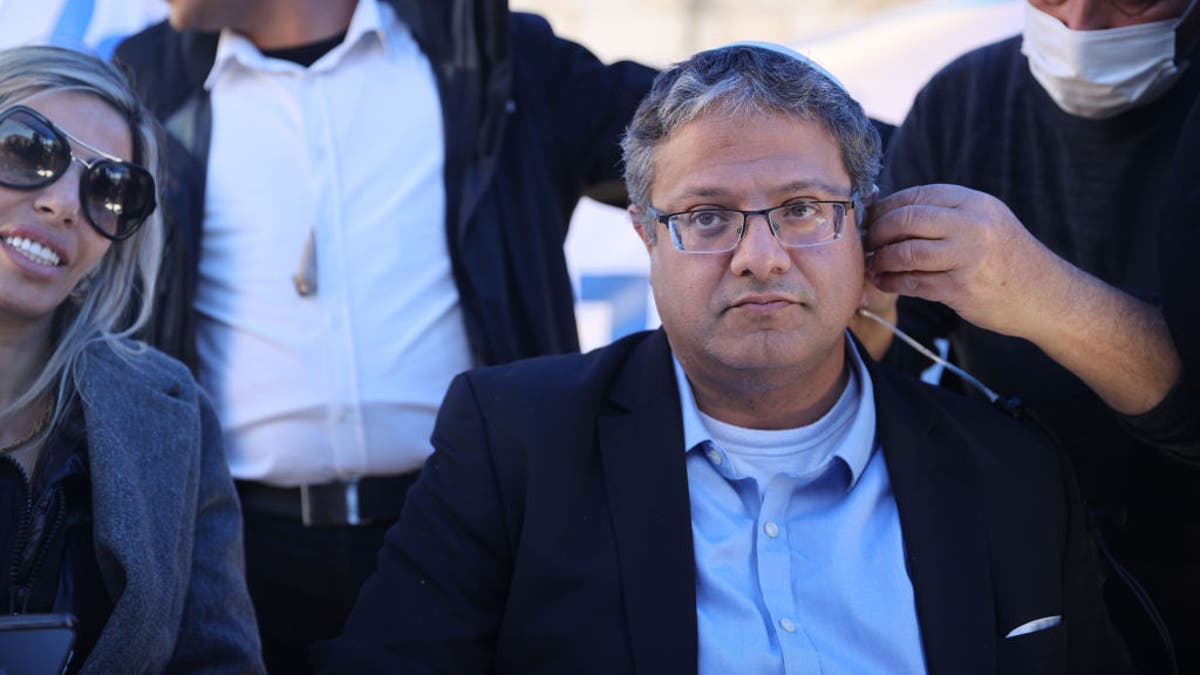 Israel's National Security Minister Itamar Ben-Gvir said female guards will be removed from security wings of prisons. (Mostafa Alkharouf/Anadolu Agency via Getty Images)
A police investigation into the claims was launched, according to the Jerusalem Post, but details remain unclear as the matter is under a gag order. Local media reported last week that the guard and others will be questioned, and there's speculation that other female guards had relationships with inmates.
Ochayon slammed the gag order as "putting us in an impossible situation."
"They issue a sweeping gag order on details of the investigation, but simultaneously make repeated leaks to the media that are mostly false," he said, according to the Times of Israel, adding that as more information comes out, "the public will know that the prison guard is the victim."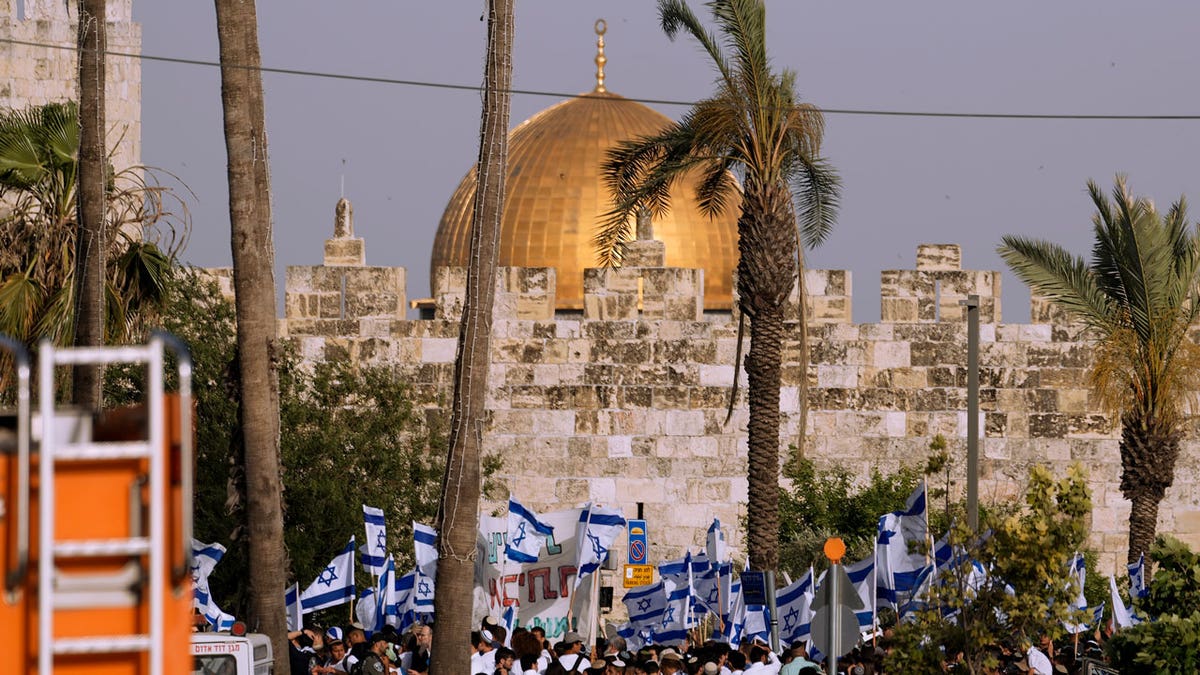 Israelis wave national flags in front of Damascus Gate to mark Jerusalem Day, celebrating the capture of the Old City during the 1967 Mideast war, on May 29, 2022. (AP Photo/Ariel Schalit)
CLICK HERE TO GET THE FOX NEWS APP
The Israel Prison Service faced a separate scandal last year when senior officers at Gilboa Prison were accused of "pimping" out conscripts to prisoners.