close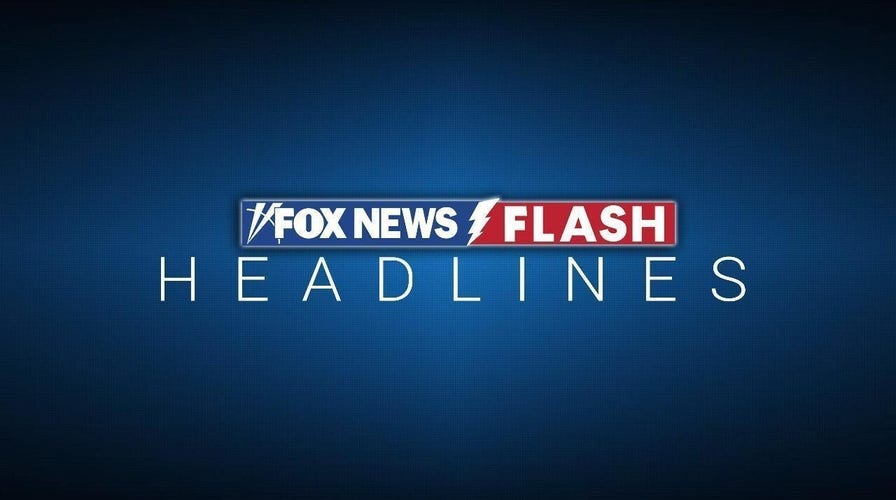 Video
Fox News Flash top headlines for March 15
Fox News Flash top headlines are here. Check out what's clicking on Foxnews.com.
Italy's highest court on Wednesday was hearing the final appeal of two U.S. citizens convicted in the stabbing death of a police officer during a plainclothes operation in Rome in the summer of 2019.
Finnegan Lee Elder, now 23, and Gabriel Natale-Hjorth, now 22, were convicted in May 2021 of slaying the 35-year-old officer, as well as of attempted extortion, resisting a public official and carrying an attack-style knife without just cause.
The two men, who were friends back in northern California, were sentenced to life, Italy's most severe penalty, in the initial trial. An appeals court last year upheld the convictions, but reduced the sentences to 24 years for Elder and 22 years for Natale-Hjorth. The Italian system allows defendants yet another appeal to Italy's supreme Cassation court.
ITALY BLAMES RUSSIA FOR REFUGEE SURGE, OFFSHORE DEATHS
Their lawyers are arguing that there were flaws in the prosecution's reconstruction of events the night Carabinieri Vice Brigadier Mario Cerceillo Rega was stabbed 11 times near the hotel where the two U.S. tourists were staying.
They claim that Rega's partner lied when he said the police showed their badges indicating they were law enforcement officers.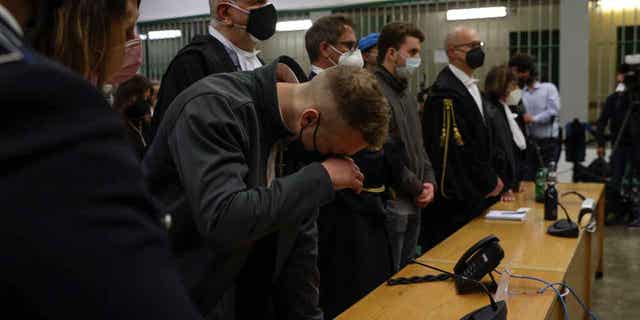 Finnegan Lee Elder wipes his eye as he and his co-defendant listen as the verdict is read, in the trial for the homicide of an Italian police officer near their hotel in Rome in 2019, on May 5, 2021. Italy's highest court on March 15, 2023, was hearing the final appeal of two U.S. citizens. (AP Photo/Gregorio Borgia, File)
In the original trial, the defendants testified that neither officer identified themselves as police and they that thought the Italians dressed in casual summer clothes were thugs.
ITALY ESTIMATES 680K MIGRANTS IN LIBYA WANT TO CROSS MEDITERRANEAN SEA FOR EUROPE
Elder testified that Cerciello Rega tried to strangle him and that he pulled out a knife he carried for his own protection and repeatedly stabbed the officer to break free.
Natale-Hjorth testified that he grappled with Cerciello Rega's partner and was unaware of the stabbing when he ran back to the hotel.
CLICK HERE TO GET THE FOX NEWS APP
In Italy, an accomplice can be charged with murder without directly taking part in a slaying.
The plainclothes officers were pursuing a reported extortion attempt allegedly concocted by the Americans after a botched bid to buy cocaine a few hours earlier in another part of Rome, the Trastevere nightlife district.